Description
20th Annual Meeting with Toronto's Chief Planner
Join CUI & NRU Publishing for an opportunity to engage Toronto's Acting Chief Planner Gregg Lintern and a panel in a discussion: Putting the Urban in Suburban: Creating Compact Urban Places in Our Suburban Communities.
How do we adapt Toronto's suburbs to maintain what people like about them – open space, safety, recreation, privacy, parks, neighbourhoods – while addressing the challenges around employment, mobility and transit, protecting environmentally sensitive lands, increasing housing supply and offering a range of housing choices, aging in place and equity and affordability?
Toronto's suburbs are not meeting our economic and social needs, particularly for low income families. Toronto's level of neighbourhood inequality and polarization are almost double those of the adjacent regional municipalities. The panel will discuss how we should approach planning and design for our suburbs to be economically, socially and environmentally sustainable, while offering a high quality of life and design. They will address how our approaches to the core city need to adapt when dealing with our suburbs, and what we can to do get the suburbs and core to work together to achieve just prosperity.
Following the Chief Planner annual address, Paul Bedford, former Toronto Chief Planner and Chair, Waterfront Toronto Design Review panel, will moderate a discussion on greater visions for our suburbs, what has worked in other places, what are the market realities, the different design and policy approaches, and how to bring the public on board.

The partisipants will include: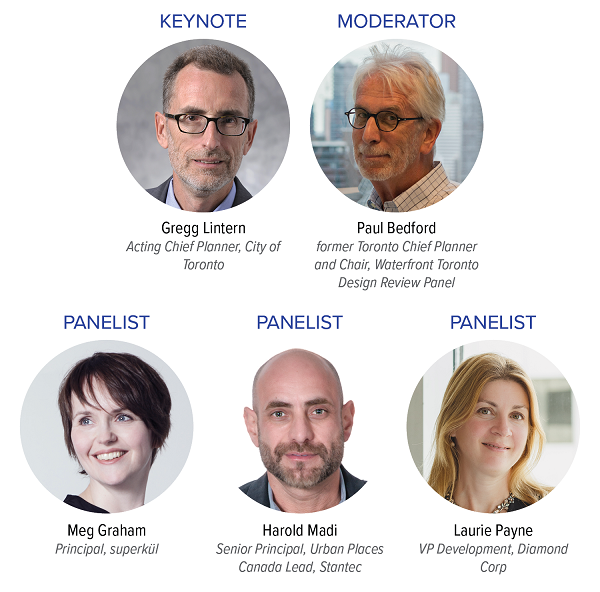 The panel will also include two Community Revitalization Assistants from Toronto Community Housing Corp: Jessie Zorzella & Vanessa Solorzano
CUI is aiming to make this event as accessible as possible and has set aside a number of complimentary tickets. If you are unwaged, underemployed or a student, please message us for more information.