Description
The Cape Breton Partnership will host the annual Investor Summit on Thursday, October 5, 2017 at the Keltic Lodge at the Highlands in Ingonish Beach, Cape Breton.
The Partnership's Investor Summit brings together over 200 business, community and government leaders from across Nova Scotia. Summit attendees will have the opportunity to network, collaborate and discuss issues facing the local economy, and be able to provide input on building a strong economic future for Cape Breton and Mulgrave.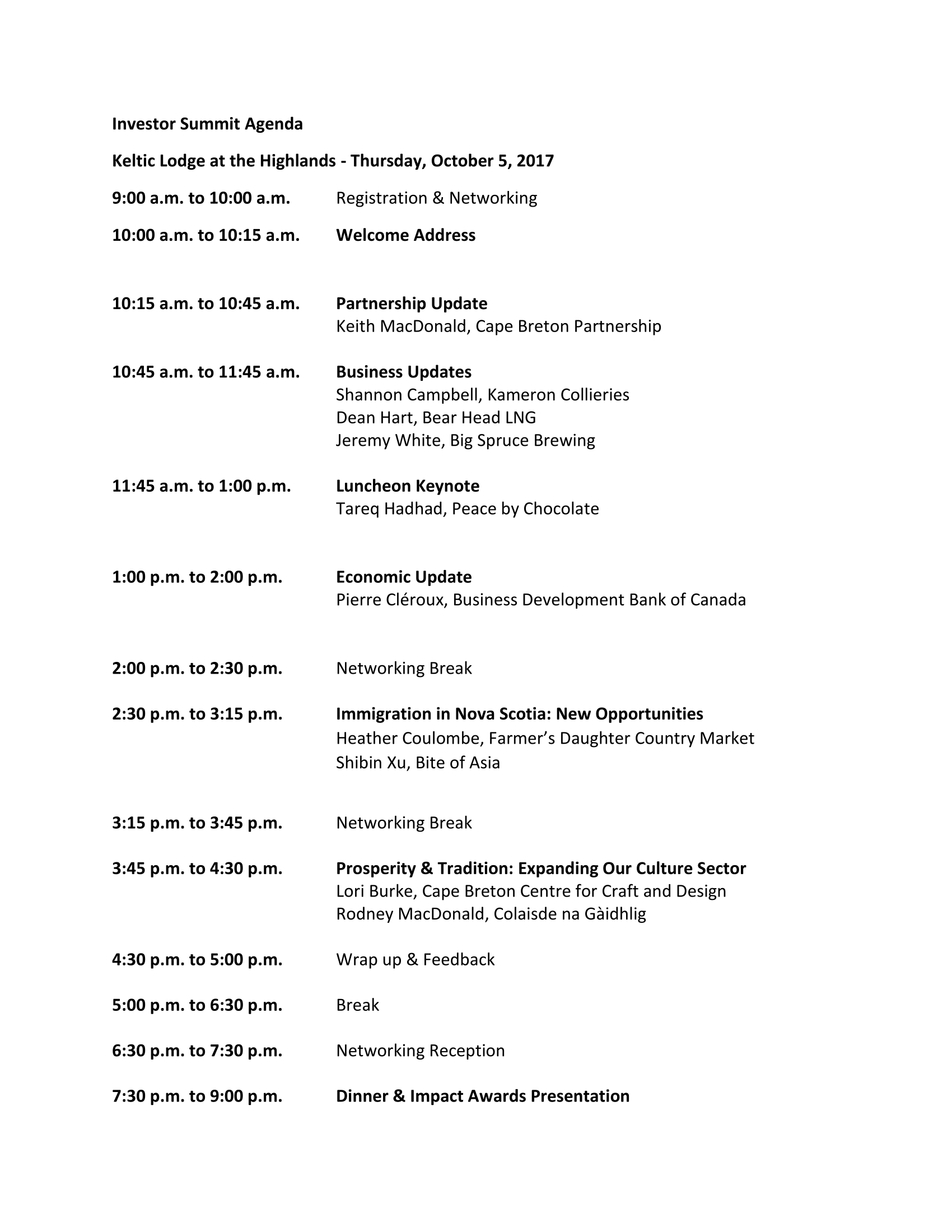 Contact the Keltic Lodge at the Highlands directly at (902) 285-2880 to book your accommodations for the Investor Summit quoting "The Cape Breton Partnership Investor Summit" at the time of booking.
For more information about the Investor Summit, visit the Cape Breton Partnership online or call (902) 562-0122.