2017 DAY OUT WITH THOMAS

Sunday, 16 July 2017 from 9:30 AM to 12:30 PM (EDT)
Event Details
 DAY OUT WITH 
THOMAS
SUNDAY JULY 16, 2017
$5.00 PER TICKET
PLEASE ARRIVE NO LATER THAN 9:30 TO REGISTER AND BOARD THE TRAIN
 Train leaves the station promptly at 10:15 AM
TICKETS ARE LIMITED TO IMMEDIATE FAMILY MEMBERS ONLY 
 TICKETS WILL BE AVAILABLE BY PRINTING OFF FROM EVENTBRITE
YOU MUST ATTEND THE EVENT NO LATER THAN 9:30 AM THE DAY OF TO REGISTER
Bring your preschoolers to take the ride of their lives!  Seen on the pages of favorite storybooks, in playrooms, and on the television screen, Thomas the Tank Engine® is adored by little engineers everywhere.Day Out With Thomas includes the train ride with
Thomas the Tank Engine, as well as a variety of Thomas & Friends themed entertainment, including storytelling and video viewing, Temporary Tattoos of Island of Sodor friends, and an Imagination Station with Arts & Crafts and more. Guests will also have the opportunity to meet Sir Topham Hatt, the Controller of the Railway on the Island of Sodor.
NOTE: 
Your safety is important to us.  Please make sure that each member of your family is aware of the rules, regulations, and guidelines of the venue and adheres to them.  As a condition of use of the venue and other facilities, all registrants assume all risk of personal injury, death or property loss resulting from any cause whatsoever including but not limited to: the risks, dangers and hazards of all recreational activities.
 Please note: The atmosphere at this event may be very difficult for some individuals to tolerate.  Parents are responsible to determine if this is a suitable environment for their child
Note: The Potential Programme is happy to announce that we will be providing this Social Learning Opportunity complimentary.

Due to allergies and sensitivities, please refrain from wearing perfume, cologne, aftershave, or scented products such as hairspray or lotion.
Marti Lussier, SW Community Events Coordinator
226-787-0333 or marti@autismontario.com
UNE JOURNÉE AVEC THOMAS LA LOCOMOTIVE
LE DIMANCHE 16 JUILLET 2017
BILLETS : 5 $
PRIÈRE D'ARRIVER AVANT 9 H 30 POUR VOUS ENREGISTRER ET MONTER À BORD DU TRAIN
Le train quittera la gare dès 10 h 15
SEULS LES MEMBRES DE LA FAMILLE IMMÉDIATE PEUVENT SE PROCURER DES BILLETS POUR CETTE ACTIVITÉ
LES BILLETS SERONT DISPONIBLES POUR IMPRESSION SUR LE SITE EVENTBRITE
LE JOUR DE CETTE ACTIVITÉ, VOUS DEVEZ VOUS PRÉSENTER AU PLUS TARD À 9 H 30 AFIN DE VOUS ENREGISTRER
Offrez à vos enfants d'âge préscolaire la plus belle balade de leur vie! Qu'ils aient fait sa connaissance dans leurs livres d'histoire préférés, dans les salles de jeu ou à la télévision, les petits « ingénieurs » du monde entier adorent Thomas la locomotive (Thomas the Tank Engine®). Cette activité comprend une balade à bord de Thomas la locomotive, un spectacle sur le thème de Thomas et ses amis, la narration d'une histoire et le visionnement d'une vidéo, l'impression de tatouages temporaires des amis de l'île de Sodor, une gare Imagination où les arts et le bricolage sont à l'honneur, et plus encore. Les enfants auront aussi la possibilité de rencontrer monsieur Topham Hatt, le contrôleur de l'activité ferroviaire sur l'île de Sodor.
 Pour voir la version française de cette affiche s'il vous plaît regarder pour l'affiche correspondant sur la page principale 
 Marti Lussier, Coordonnatrice des événements communautaire
226-787-0333 ou marti@autismontario.com
Vous désirez parler à quelqu'un en français? 416-246-9592, poste 239 ou rpcprovincial@autismontario.com
When & Where

St Thomas Memorial Arena
80 Wilson Ave
St Thomas, ON
Canada

Sunday, 16 July 2017 from 9:30 AM to 12:30 PM (EDT)
Add to my calendar
Organizer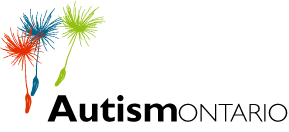 Autism Ontario's South West Region includes:
-Windsor Essex (and surrounding areas)
-Chatham (and surrounding areas)

-Sarnia Lambton (and surrounding areas)

-London Middlesex (and surrounding areas)
-Huron Perth (Goderich-Clinton, Stratford and surrounding areas)
-Grey Bruce (OwenSound - Kincardine and surrounding areas)
Marti Lussier
Potential Programme Community Event Coordinator - SW Region
Autism Ontario
(226) 787-0333
marti@autismontario.com
FAQ
1.) Do I need to print out ticket or email confirmations to attend this event?
No, no need to print anything.  When you arrive at the event, you will have to check in at the registration desk.  You will be asked for your name and how many people are attending with you.  That's all.

2.) Do I need to bring proof of diagnosis?
No, not needed.  Again, just check in at the reg desk and enjoy the event.

3.) Is there a cost to attend this event?
Most of our events are free, as the cost is covered by Autism Ontario's Potential Programme, in partnership with Ontario Ministry of Children & Youth Services and the local Autism Ontario Chapter.  If there is a cost, you will see it on the registration page when you select how many ticket you need.

4.) Do I need to be a member of Autism Ontario to register and participate?
No.  While membership does provide other great oppourtunities, all Potential Programme events from Autism Ontario are open to all families with children under 18 with ASD who reside in Ontario.