2017 Employer Branding Conference

Wednesday, 26 April 2017 from 10:00 AM to 4:30 PM (EDT)
Event Details
We're excited to bring Universum's 2017 Employer Branding Conference to New York City this April. In this full day conference, industry experts and keynote speakers will share strategies and stories about transforming your organization's talent acquisition approach through an intentional, and impactful, employer brand. We are excited to kick start the agenda by sharing two of the speakers - Richard Mosley and Lars Schmidt. Together they have recently released Employer Branding for Dummies and will be sharing some of their insights to begin the conference.
Our agenda will dive into topics such as:
How to adapt to a multi-generational workplace 

Leveraging social media to maximize brand awareness

Best practices from some of the strongest brands in the world
Speakers:
Richard Mosley, co-author of Employer Branding for Dummies and author of The Employer Brand and Employer Brand Management, as well as additional speakers and sessions will equip you to deliver a high-performance talent strategy and differentiate your employer brand from your talent competitors.
Lars Schmidt is the Founder of AMPLIFY//, a boutique agency that helps companies like Hootsuite, SpaceX, and Cracker Barrel re-imagine the intersection of culture, talent, and brand.  He has spent over 18 years building progressive recruiting teams at companies including NPR, Magento, and Ticketmaster.  Lars is also the Co-Founder of HR Open Source, a global initiative to accelerate innovation and education in HR.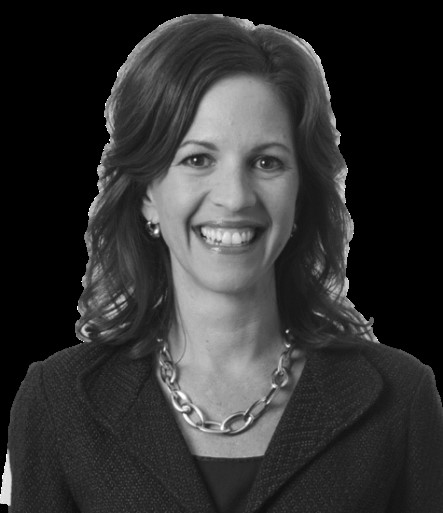 Pamela Harless is the chief people & culture officer of Grant Thornton LLP, the U.S. member firm of Grant Thornton International Ltd, one of the world's leading organizations of independent audit, tax and advisory firms. Harless, a member of the firm's Senior Leadership Team, spearheaded Grant Thornton's people-first culture journey, and is accountable for the firm's hire-to-retire talent processes. Specific areas of leadership include talent acquisition, HR strategy, delivery and operations, learning and development, performance management and leadership succession, diversity and inclusion, talent analytics and alumni relations. She also provides support to select clients interested in evolving their own cultures.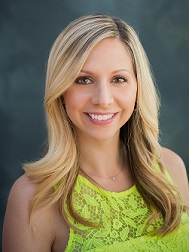 Charlotte Marshall is the Vice President of Digital/Social Media & Employer Brand at Magellan Health. Charlotte Marshall was hired to do just that. She is passionate about helping organizations lead with brand, not jobs. She has built four employer brands from the ground up, helping organizations proactively answer the crucial "why:" why us, why you, why now. Charlotte proves the case for ditching the job-led, transactional mindset of recruiting and moving into the age of hiring with purpose. Prior to working for Magellan Health, she led the team behind the award-winning employer brand at Thermo Fisher Scientific, and has worked for companies such as Ernst & Young, Gillette, Ogilvy PR Worldwide, and the Henry M. Jackson Foundation. She earned a B.S. in Organizational Communication from Northeastern University and a MA in Digital Communications from The Johns Hopkins University, with honors.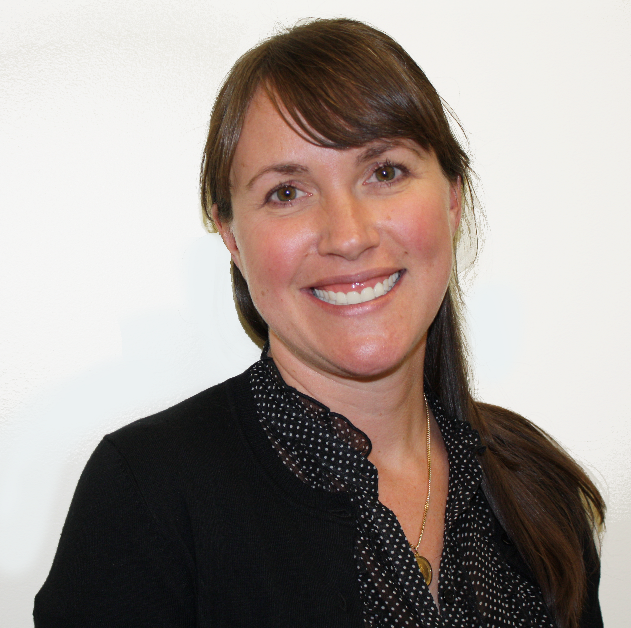 Audra Knight is the Manager of Recruitment Operations at the global cybersecurity company Tenable. In this role, her team creates and supports Tenable's talent acquisition strategy including program management, process improvement, and employment brand management. She is passionate about using marketing best practices and technology to attract talent that will excel at Tenable. Her past experience includes employment brand strategy in the healthcare industry and working with global talent acquisition teams at HR tech company CareerArc. Her side gigs include The #SocialRecruiting Show, industry blogging, team #HROS and rock & roll.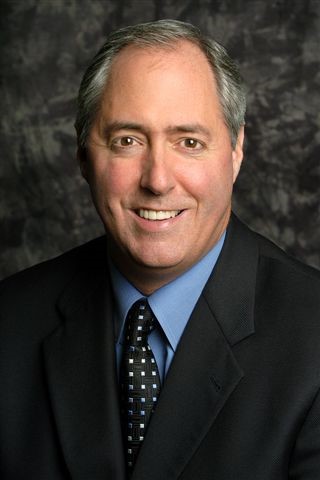 John Fikany is the Vice President of Strategy and Development for Quicken Loans. He is also responsible for Community and Employer Branding, which includes attracting talent, business and partnerships to the Quicken Loans Family of Companies and the City of Detroit.
 Fikany joins Quicken Loans with over 29 years of technology and industry leadership. Most recently, Fikany served in multiple executive assignments the past 13 years at Microsoft, including Vice President of Microsoft's Central Region Enterprise Business consisting of 18 States and $3.5 billion in in revenue.  Prior, he was responsible for the $6.2 billion U.S. Commercial Industry practice, responsible for driving industry strategy, sales, services, partner and marketing execution for 19 verticals. This organization serviced over 3,600 national commercial customers, in the Manufacturing, Healthcare, Financial Services, Retail, Distribution and Professional Services Sectors. He served on the North American Enterprise Product Group Leadership Team, the US Enterprise Leadership Team, as well as an acting Partner in the company.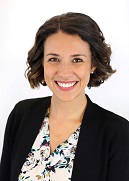 Rebecca Mitchell is an Associate Director of Corporate Communications at Point72, L.P. responsible for managing the Firm's brands, branded content, and digital properties. Since joining the Firm in 2016, she has developed brand identities for new Point72 businesses, designed the Firm's social media strategy, and pioneered the use of integrated media to support Point72's recruiting efforts.
 Before joining Point72, Ms. Mitchell was a Senior Account Director at Beeby Clark + Meyler, a digital advertising agency in New York. While there, she served as the lead strategist responsible for the planning, execution, and success of digital campaigns for the agency's largest accounts. Ms. Mitchell started her career in new business at one of the leading digital creative agencies, Big Spaceship. Her work led to successful engagements with Crayola, HP, Chobani, AOL, Gilt Groupe, and others.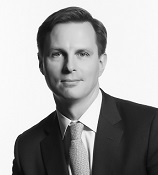 Jonathan Jones is a Director and the Head of Investment Talent Development (ITD) for Point72, L.P.. In this role, Jonathan leads the Firm's mission to identify and recruit the industry's brightest talent at all levels, from the Point72 Academy to experienced Investment Professionals. 
 Jonathan joined Point72 from BlackRock, where he was the Global Head of Lateral Recruiting. He was previously BlackRock's Global Head of Campus Recruiting, helping the company rethink the scalability, diversity, quality, and efficiency of their hiring efforts, and improving analyst career growth and development. Before BlackRock, Jonathan worked at Goldman Sachs in the Human Capital Management and Operations divisions. In his more than 16 years at Goldman, he spent time supporting the firm's commodity derivatives business before going on to hold various leadership roles in recruiting, including Head of Recruiting for EMEA and Global Head of Recruiting for the Investment Banking Division.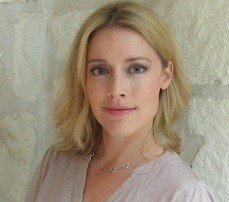 Jennifer Newbill is a Director within the Global Talent Acquisition COE (Center of Excellence) leading Dell's Candidate attraction, engagement and experience. Jennifer and her team manage the global employment brand strategy including: management of the global recruiting brand campaign, social media strategy and planning, content creation and expertise (visual graphics, multimedia, blogging and social assets), candidate experience, recruiting tools and process, go-to-market recruiting strategies and employee referral program. Jennifer and her team are also heavily partnered with various Dell teams on employee advocacy and measuring employee and market sentiment.
 An advocate of Glassdoor and transparency in the marketplace, Jennifer was voted one of the top Talent Warriors by Glassdoor in 2014. She has published numerous online articles on Direct2Dell, LinkedIn and Slideshare.net about Employment Branding best practices.
 Jennifer has been with Dell, Inc. for 13 years in various Human Resources roles including Recruiting, Leadership and Development and HR Operations project management. 
This is a must-attend event for those in the employer branding and talent acquisition space - we look forward to seeing you there!
Registration is limited, details below.
 Register as soon as possible if you haven't already!
When & Where

Grant Thornton
757 3rd Ave
9th Floor
New York, NY 10017


Wednesday, 26 April 2017 from 10:00 AM to 4:30 PM (EDT)
Add to my calendar
Organizer
Universum is the global leader in employer branding strategy.  Based on our annual market research of over half a million students and professionals around the world, we have been supporting leading employers for over 25 years as a strategic partner to develop and communicate effective employer brands to attract the right talent.
Universum provides data-driven insights and tools to maximize our clients' impact to attract talent.  Our tailored solutions help our clients to position and differentiate themselves as an employer of choice and to make smarter, fact-based decisions increasing effectiveness and efficiency.
www.universumglobal.com