Description
Hosted by Enlight, CCFA and Easy Career, this "Connecting Communities" Open House is the Power Mixer experience to amplify your personal circles of influence. Bringing together leading organizations who are making profound impacts in our communities, we invite you to be part of an exciting evening to renew old acquaintances, build new friendships and make meaningful connections.
Welcoming professionals from BMO Capital Markets, CIBC Mellon, HSBC Canada, Royal Bank of Canada, Scotiabank, National Bank of Canada, Ernst & Young, Deloitte Canada,KPMG and more!
* Attire: Business or Business Casual
* Bring your photo ID to enter the club
* Remember to bring lots of business cards!
The first 150 Tickets has the promotion price $20 only!
People who will join us are from: Royal Bankof Canada, National Bank Financial Group, BMO Financial Group, Scotia Bank,CIBC, TD Bank, HSBC, Bank of China, Industrial and Commercial Bank of China (Canada), KPMG, Ernst & Young, Deloitte, PricewaterhouseCoopers, J.P.Morgan, Goldman Sachs, Bank of America Merrill Lynch, Morgan Stanley,Citigroup, Deutsche Bank, Barclays, McKinsey & Company, The Boston Consulting Group, InvestEdge Consulting Ltd, Sunlife Financial, Canada Life,Freedom 55, Rogers Communication, TELUS Communication, Bell. Huawei Canada, IBM, Hydro One, SNC Lavalin, Procter & Gamble, Hudson's Bay, Samtack, Steinway Piano Toronto, Remax Realty, Homelife Landmark, Royal LaPage, Mortgage Alliance, Delta Toronto, University of Toronto, York University, Western University, University of Waterloo, McMaster University, McGill University, Ryerson University, Centennial College, George Brown College, Seneca College,ADP, MultiCultural Business Solutions,Air Miles, Toronto Hydro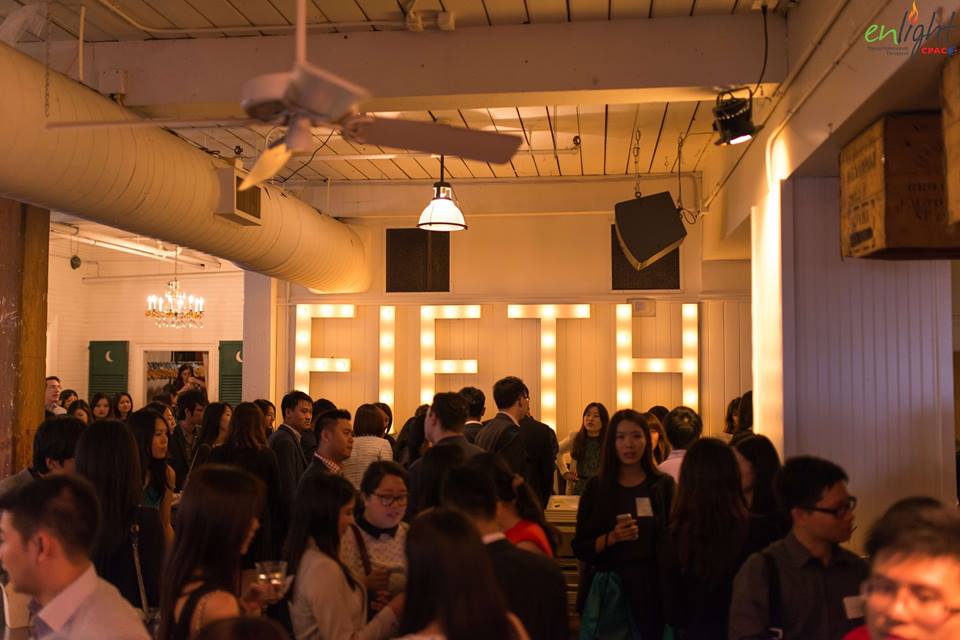 多伦多的难得的夏天终于来到了,这是个花香四溢适合户外活动的季节,也是个呼朋唤友一起玩耍的季节。玩耍归玩耍,但是如何既可以享受夏天,又可以获得一些额外的意义呢?
今年,Enlight将会继续举办一场大型的超过400人的社交活动,本次活动在往年经验和大家的反馈的基础上,继续邀请行业大咖,提升活动质量,用心为职场人组织一场专业的社交活动。
Enlight举办这样的活动旨在为大家提供一个针对于职场人士进行社交的场合,我们分别邀请了如银行咨询不同行业的来宾,意在创造一个不仅是同行业之间也是跨行业人士之间互相学习交流的一个平台。大部分人都是所在领域的精英,不论你是想要听取职业人士的意见,扩展自己的交际圈,还是结识比自己更厉害的人,在这里,都可以有机会让你在交谈中有所思有所得。
着装要求:商务休闲
请各位携带ID到场
请带上各自的名片到场
每张票均包含一张酒票,前150名购票者享受$20的折扣价,名额有限, 赶紧抢购!