Description
The 4th Annual - North America Women in Energy Forum is 3 days of learning and recognizing the contributions that women make to the energy sector. The Forum is a platform for dialogue on key issues. There will be a series of sessions, panels, luncheon and networking taking
Presented by:

**LAST YEARS EVENT SOLD OUT 3 MONTHS IN ADVANCE**
SEPTEMBER 21st Thursday
NETWORKING & AWARDS RECEPTION Hosted by Encana - 5PM - 7:00PM
Address: 54th Floor at The Bow
Networking with short Key Note preview of Main forum and a few Awards given out. Light food and drinks.
5:00 Doors Open
5:30 Welcome & KeyNote
5:50 Awards
6:10 Networking
OCTOBER 4th, Wednesday
INDIGENOUS EXCHANGE Hosted by (TBA) - 11AM - 3:00PM
Address: tba
Networking and Dialogue on Key Topics for Indigenous Peoples & Energy
11:00AM - 12:00noon Morning Session
LUNCH BREAK
1:00 - 2:00 PM Afternoon Session 1
BREAK
2:30 - 3:30 PM Afternoon Session 2
OCTOBER 5th, Thursday
2017 NORTH AMERICAN WOMEN IN ENERGY FORUM
Address: Fairmont Palliser - 133 9 Ave SW, Calgary, AB
Doors open at 9:30am
10:00 - 10:45am Transition Energy - Hosted by: TBA
11:00 - 11:45am Women on Boards - Hosted by: Schlumberger
11:30 - 12:15 Luncheon Registration Opens - Networking & Exhibits - Lunch
12:15pm LEADERSHIP LUNCHEON - Hosted by: CAPP
Topics: - Future Face of Alberta Energy
Welcome & Key Note / Leaders Panel with Q&A
1:30 - 1:40 BREAK
1:40 - 2:30 TBA
2:45 - 3:30 Government Sessions (To Be Confirmed)

Sponsorship positions sell out quickly so contact us if your interested in sponsoring one of the Sessions or the Forum.
Sponsors: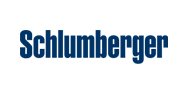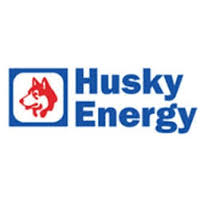 "By registering for the event you agree to the terms: Refund policy- there are no refunds. You may receive a credit or transfer your ticket by simply having the person notify registration when they arrive. You will be added to our subscribers list and sent our newsletter and WIL related announcements. All photos taken during the event, including those with your image, may be used by WIL & LeadingTalent for non commercial use. We thank you for your registration and support. WIL Team."