Description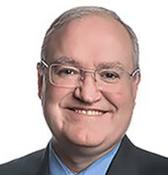 With the US election behind us and the Trudeau Government settled in after a year, families and corporations alike are planning for the future. Geopolitical factors are important as are the shifting forces at home. Join us for a provocative look at the coming year and the major influences you need to consider as you make those critical decisions for your family and your business.
Craig Alexander is the Senior Vice President and Chief Economist for the Conference Board of Canada. Previously, Craig was the Vice-President of Economic Analysis at the CD Howe Institute. He also served as Senior Vice-President and Chief Economist for TD Bank Group and during his tenure, he led a large team of economists providing in-depth analysis to TD's divisions and clients. Prior to joining the private sector, he spent four years as an economist at Statistics Canada.
L'élection de 2016 aux États-Unis étant maintenant chose du passé et le gouvernement Trudeau ayant déjà été un an au pouvoir, les familles et entreprises canadiennes planifient leur avenir. Les facteurs géopolitiques sont importants, tout comme l'évolution des forces au pays. Soyez des nôtres pour un regard provocateur sur ce que nous réserve la prochaine année et sur les grandes influences dont vous devez tenir compte lorsque vous prenez les décisions importantes qui touchent votre famille et votre entreprise.

Craig Alexander est premier vice-président et économiste en chef du Conference Board du Canada. Avant de se joindre à cette institution, il était vice-président, Analyse économique, au C.D. Howe Institute. Il a aussi occupé le poste de vice-président principal et économiste en chef du Groupe Banque TD, où il a dirigé une grande équipe d'économistes chargée de fournir des analyses approfondis au clients et aux divisions de cette institution. Avant de faire carrière dans le secteur privé, M. Alexander a travaillé pendant quatre ans comme économiste à Statistique Canada.