2018 AEE Hamilton Chapter Meeting #1

Friday, 23 March 2018 from 9:00 AM to 12:00 PM (EDT)
Event Details
We welcome you to the 1st AEE Hamilton Chapter meeting of 2018. Come and join us at the City of Hamilton's Museum of Steam & Technology  and the Woodward Avenue Wastewater Treatment Plant to network with other energy managers and professionals in the field to share ideas.
The event will start with a networking session at the Steam & Technology Museum followed by a technical tour and presentation of the neighbouring Woodward Avenue Wastewater Treatment Plant.
About the presenter: Frank Gazzola, Superintendent Energy Engineering – City of Hamilton
Frank initially joined the Office of Energy Initiatives at the City of Hamilton in 2011 taking on the role of Superintendent of Commodities before taking on the Energy Engineering portfolio. In addition to the Engineering portfolio, Frank is the Vice president of Hamilton Renewable Power and manages the operations of the City's 3.2 Megawatt landfill gas generators, their 1.6 Megawatt cogeneration systems at their waste water treatment facility and the bio-gas purification system also situated at the water treatment plant that is producing RNG
Prior to the City of Hamilton, Frank held senior positions in energy management with Barrick Gold Corporation, CBRE and Energy Advantage to name a few. A pioneer of the Energy Systems Engineering Technology group, a CEM and CRM, Frank has more than 35 years of energy industry experience in CDM, renewable energy technologies, GHG's and emissions in both the private and government sectors.
About the tour: Woodward Avenue Renewable Energy Portfolio
Renewable energy generation initiatives contribute to reductions of GHG emissions and revenues for the City of Hamilton's corporate operations. The City, through Hamilton Renewable Power Inc. (HRPI), owns and operates three 1.6 Megawatt (MW) renewable gas fuelled cogeneration units.  The cogeneration unit uses methane as a renewable fuel source to produce electricity which is secured through a long term contract with the province. Heat from the cogeneration unit is used in the wastewater process on site. Two other 1.6MW units are located at the Glanbrook landfill which will not be part of the tour.
The Biogas Purification Unit captures raw biogas (~55% methane) from the anaerobic digestion process of the waste water process. The raw biogas is purified, treated and conditioned to produce renewable natural gas (~99% methane) that is injected into the Union Gas distribution system.
Come and see how these systems, along with the landmark sphere on site all contribute to the City of Hamilton's renewable energy portfolio.
---
Special thanks to our proud sponsors:
 - GOLD -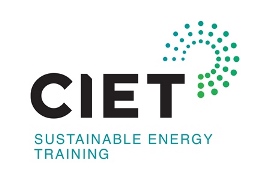 ---
 - SILVER - 

---
When & Where

Hamilton Museum of Steam & Technology (onward to Woodward Avenue Wastewater Treatment Plant)
900 Woodward Avenue
Hamilton, ON L8H 7N2
Canada

Friday, 23 March 2018 from 9:00 AM to 12:00 PM (EDT)
Add to my calendar