Description
We welcome you to the 2nd AEE Hamilton Chapter meeting of 2018. Come and join us at the Union Gas Hamilton District Office and Technical Training Centre to network with other energy managers and professionals in the field to share ideas.
Networking from 9:00-9:45

Speakers presentations 9:45-11:30

Networking lunch 11:30-12:45
Lunch is free for Hamilton Chapter Members and $10 for non-members.
---
Presentation # 1 Abstract:
A Brief Overview of Union Gas Operations in the Hamilton District. - Jeremy Getson, Manager – Hamilton Halton Construction & Growth
A brief over the Union Gas Distribution Operations structure, including the following points:
• Utility Services and their role in maintaining the natural gas distribution system
• The SMC (Stations, Measurement, & Corrosion) department
• Construction & Growth department and distribution main installations
• The commercial customer attachment process
Presentation # 2 Abstract:
The Evolving Energy Landscape - Tom Grochmal, Manager - Market Development
This presentation will increase your understanding of the energy efficiency landscape, which is quickly evolving as the province transitions towards a low carbon economy. This session will also raise your knowledge of the opportunities available to implement energy efficiency and other low carbon solutions to support business with managing the cost impact and meet their sustainability goals.
---
Special thanks to our proud sponsors:
- GOLD -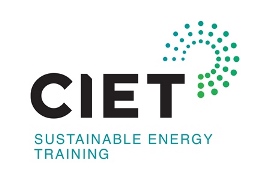 ---
- SILVER -