Description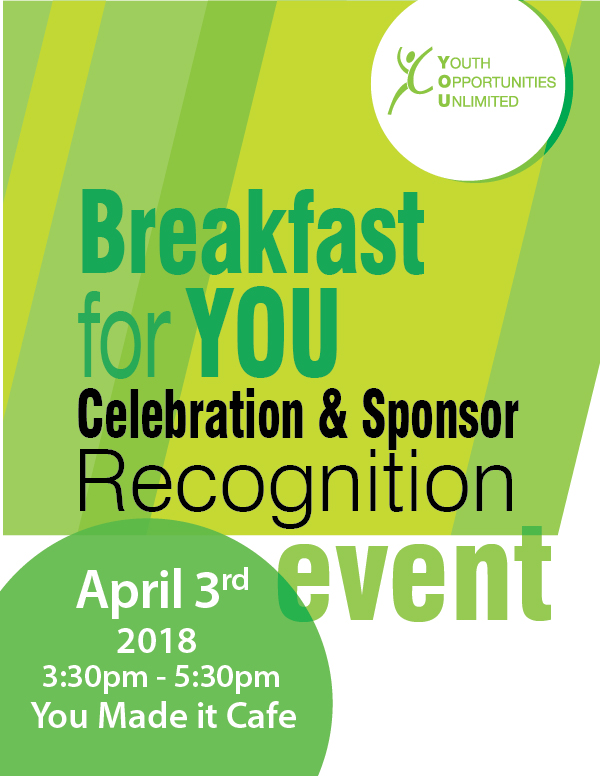 This is an opportunity for us to recognize the many folks who supported the YOU Breakfast and helped to make it a great success.
Date
Tuesday, April 3rd, 2018
Agenda
3:30 p.m. Welcome
4:45 p.m. Formal Remarks
5:30 p.m. Event Conclusion
Location
The Cornerstone
Please enter from the Richmond Street entrance
332 Richmond Street
London, Ontario N6A 3C3
Parking
Paid parking is available at the Market, on King St. or the Impark lot at York & Richmond
More Details
The event will include complimentary appetizers and refreshments
Contact Rachel Micks at rachel@connectdot.ca or 519.204.2499
We look forward to seeing you at the Recognition Event!