Description
Pour renseignement comment devenir membre CAPS: http://capsmontreal.com/devenir-membre/#join
For information on how to become a CAPS member: http://capsmontreal.com/en/join-caps/#join
13h30 - 17h00: Cette évènement est ouvert aux membres CAPS SEULMENT - SOUPER INCLUS
17h00 - 21h30: Cette évènement est ouvert aux membres CAPS ET invites - SOUPER INCLUS
1:30 - 5 p.m. This event is open to CAPS members ONLY - DINNER INCLUDED
5 - 9:30 p.m. - This event is open to CAPS members and Guests. - DINNER INCLUDED
anglais suite - Cette formation se déroulera en ANGLAIS
Joignez-vous à nous pour la CÉLÉBRER ... célébrons 2018... et VOUS!
Le jeudi 8 février 2018, nous ouvrirons les portes à 13h30 pour vous accueillir a un événement digne de la Présidente – car il sera là!! Soyez avec nous pour accueillir la Président National 2018 de CAPS, Steve Lowell, CSP, qui partagera son message inspiré. Plus important encore, découvrez comment l'application de ses idées peut VOUS aider à développer votre entreprise!
---
Members ONLY session (doors open at 1:30 p.m. - session ends at 5 p.m. followed by dinner - included) Cette formation se déroulera en ANGLAIS
Your Repumeter; Your Most Valuable Business Asset

Do you know what people are saying about you? Is the buzz about you helping or hurting your business? Is there even a buzz at all?
Steve's"repumeter" concept is a model by which you can measure the state of your reputation within your circles of influence and control what others are saying about you. Once you have an idea as to where you stand, you can then take specific steps to enhance your reputation and become, as Joe Calloway would say; a category of one. This session will show you how.
You'll Discover:
Three new networking principles which will make you FAR more memorable and interesting.
How to become more "referable" by making your message repeatable.
How to use models to explain your value proposition in 60 seconds or less, claim your space as the known expert in your field and expand your business circles of influence exponentially.

All of this by simply changing the way you speak…about yourself.
---
OPEN TO THE PUBLIC SESSION (doors open at 5 p.m. with DINNER INCLUDED and runs until 9:30 p.m.) Cette formation se déroulera en ANGLAIS
High-Impact Platform Techniques
Do you have a story to tell or a message to bring to this world?

In this highly interactive session you'll discover little-known secrets to captivating any audience and bringing your story to life on the stage. These are skills that every author, speaker, coach, trainer or entrepreneur absolutely must know to get more standing ovations, higher speaking fees and massive sales form the stage. Volunteers are invited to take the stage and hone their delivery skills by using these new techniques. You'll watch speakers be transformed right before your eyes…maybe YOU will be one of them!

You'll discover:

The single most important principle that every speaker needs to know to connect
with any audience
The three circles of speaking energy, what they mean and how to manage them
Audience engagement techniques that generate eager participation each and every time
Professional speaking techniques that keep them on the edge of their seats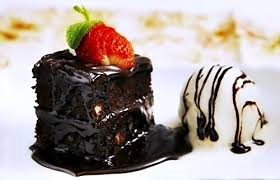 À propos de Steve ...

Join us for the CELEBRATION TOUR... celebrating C2018... and YOU!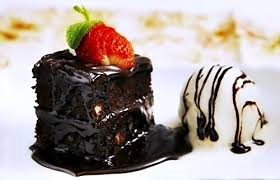 On Thursday, February 8, 2018, we'll open the doors at 1:30 p.m. to welcome you with a celebration fit for the President - and he'll be there!! Join us in welcoming CAPS 2018 National President, Steve Lowell, CSP as he shares his message. More importantly, find out how applying his insights can help YOU grow your business!
About Steve...