Sales Have Ended
Ticket sales have ended
Thank you for sharing our love of cats! We look forward to seeing you at the event. If you have any questions please email ajohnstone@cathealthy.ca
Sales Have Ended
Ticket sales have ended
Thank you for sharing our love of cats! We look forward to seeing you at the event. If you have any questions please email ajohnstone@cathealthy.ca
Description
Please join us on Sunday, October 28th at OVC for a brand new
Cat Healthy Celebrating Cats Symposium!
If you experience difficulty in registering or have questions kindly contact ajohnstone@cathealthy.ca.

We encourage you to register early to benefit from cost savings as well as to avoid disappointment. Registration is open to veterinarians, members of the veterinary healthcare team and students.

The day starts at 8:00 am with breakfast and check-in. The scientific sessions begin at 9:00 am. Plan to arrive early to get choice seating.
The conference topics are as follows:

Dr. Susan Little
A practical approach to the dyspneic cat

The dyspneic cat is a common clinical presentation in small animal medicine with many potential underlying causes. This session will focus on a smart and strategic diagnostic approach to maximize the chances of success. A case-based approach will be used to discuss which diagnostic tests are most useful in various clinical scenarios with the goal of helping clinicians safely stabilize patients and target the diagnostic approach most effectively.
No more stones! Bladder uroliths in cats
Uroliths in the lower urinary tract are common in cats worldwide. This presentation will review our understanding of the risk factors for stone formation, diagnostic methods for urolith detection and estimation of composition, as well as advances in the least invasive methods for treatment. Finally, strategies for urolith prevention will be discussed.
Dr. Kelly St. Denis
Claw counselling: helping cats keep their claws
Despite controversy, feline onychectomy remains a common surgical procedure in North America. This session will focus on a review of recent literature about the adverse effects of declawing and how to talk to owners about practical alternatives.
Calcium homeostasis: understanding the hypercalcemic cat
Total Calcium, ionized calcium, parathyroid hormone, and vitamin D: understanding calcium regulation in the cat can be bewildering. This session will focus on a practical approach to understanding calcium regulation in cats, hypercalcemia, as well as diagnostic tests, and options for therapy.

This symposium may be eligible for up to six hours of CE credits
The following founding sponsors are pleased to support Cat Healthy's Symposium: Bayer Inc., Boehringer Ingelheim, Hill's Pet Nutrition Canada and IDEXX Laboratories.
For more information about Cat Healthy initiatives, please visit www.cathealthy.ca.
Agenda
8:00 am Registration and Breakfast
9:00 am Start of First Session
10:30 am Morning Break
10:45 am SessionTwo
12:15 pm Lunch
1:15 pm Session Three
2:45 pm Afternoon Break
3:00 pm Session Four
4:30 pm Adjourn
Speakers' Biographies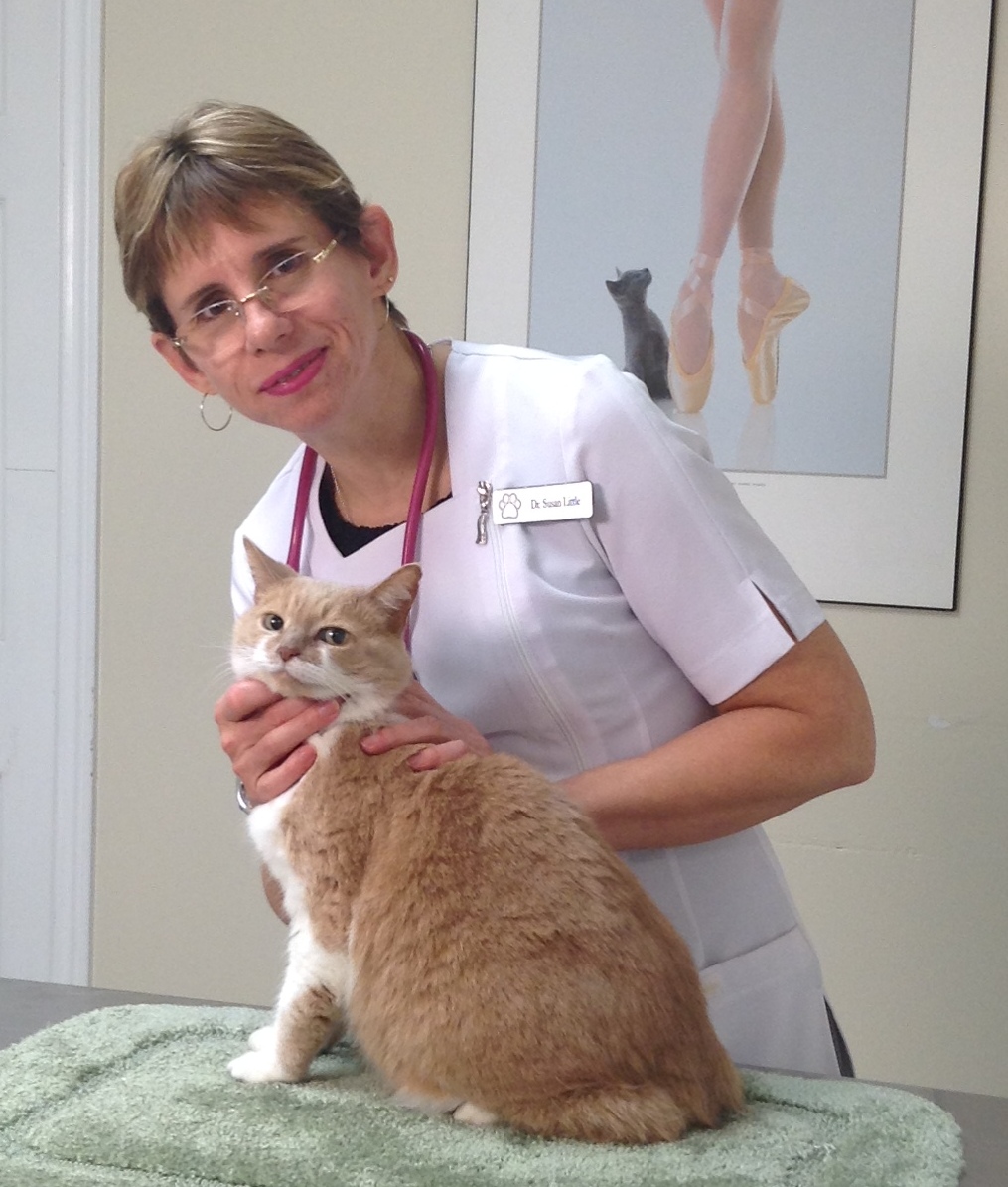 Susan Little, DVM Diplomate, American Board of Veterinary Practitioners Certified in Feline Practice
Dr. Susan Little received her BSc from Dalhousie University (Nova Scotia, Canada) and her DVM from the Ontario Veterinary College, University of Guelph. She has been in feline practice since 1990 and achieved board certification in Feline Practice in 1997. She is part owner of two feline specialty practices in Ottawa, Canada. She is a past president of the American Assoc. of Feline Practitioners and International Council for Veterinary Assessment board member. She is a peer reviewer for veterinary journals as well as the author of many journal articles. Dr. Little is the recipient of the Canadian Veterinary Medical Assoc. Small Animal Practitioner Award (2010), the NAVC Small Animal Speaker of the Year Award (2013), and the International Society of Feline Medicine/Hill's Pet Nutrition Award for outstanding contributions to feline medicine (2013). She is the editor and co-author of two textbooks: The Cat – Clinical Medicine and Management (2012) and August's Consultations in Feline Internal Medicine, Volume 7 (2015).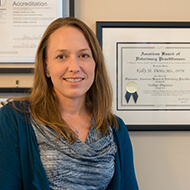 Kelly St. Denis, DVM Diplomate, American Board of Veterinary Practitioners Certified in Feline Practice

Dr. Kelly St. Denis earned a Bachelor of Science Degree in Molecular Biology and Genetics from the University of Guelph in 1992, and a Master of Science Degree in Immunology from the University of Toronto in 1994. She completed a Doctor of Veterinary Medicine degree at the Ontario Veterinary College in 1999. As a practitioner in Ottawa, Dr. St. Denis spent several years working at the Bytown Cat Hospital under the expert guidance of feline specialist, Dr. Susan Little, DVM, ABVP (feline practice). Dr. St. Denis opened her own cat clinic in Brantford, Ontario in August of 2007. In the fall of 2013, Dr. St. Denis was awarded certification with the American Board of Veterinary Practitioners in the specialty of feline practice. There are currently only 6 Canadian veterinarians and 90 veterinarians world-wide certified in feline practice with the ABVP. Dr. St. Denis is currently continuing her full time clinical work at her practice in Brantford. She is also an active participant in the ongoing development of the Cat Healthy program, as well as participating daily in the Internal Feline Medicine folder on the Veterinary Information Network (VIN).
Organizer of 2018 Cat Healthy Celebrating Cats Symposium At OVC
---
About Cat Healthy

Cat Healthy is an initiative led by Dr. Elizabeth O'Brien and jointly created by six of Canada's ABVP Feline Diplomates: Drs. Susan Little, Diane McKelvey, Elizabeth Ruelle,Margie Scherk and Kelly St.Denis.
Eighty percent of a clinic's growth potential is in feline care.* The goal of this program is to improve the quality and delivery of cat care by giving veterinary clinics tools to provide a comfortable, low-stress clinic experience for cats and their handlers. 
Why aren't cats getting the care they need? There are 25% more cats than dogs in Canada, yet less than 40% of veterinary visits are for cats.*
Cat Healthy means removing barriers to veterinary visits. 58% of cat owners say their cat hates going to the vet. 38% say just thinking about a vet visit is stressful. These are elements of "feline resistance" – a problem that a majority of clinics do not address.*
Cat Healthy means better care and a better clinic experience. Cat Healthy was initiated to provide information, tools and support to make your clinic more comfortable for cats and their handlers. Improving the experience of veterinary visits will encourage increased cat visits.
Being Cat Healthy will increase confidence in visiting your clinic. When cat owners become aware your clinic is making an effort to make a cat's visit a pleasant experience, they will be more inclined to take their feline friend for regular check-ups to ensure they are happy and healthy.
*All statistics are from research collaboration by Bayer Animal Health, Brakke Consulting and the National Commission on Veterinary Economic Issues (NCVEI)


The following sponsors are pleased to support Cat Healthy. Please be sure to click and consult their websites for resources and industry news: 
Bayer Inc., Boehringer Ingelheim, IDEXX Laboratories, and Hill's Pet Nutrition Canada
---