Description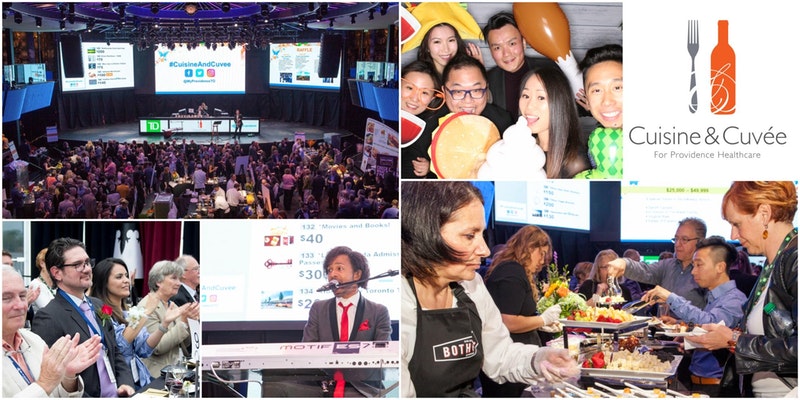 In its 18th year, this is one of the hottest tickets in the city. Once again this year, we will be returning to Toronto's most epic venue, REBEL, where this cocktail party will bring over 1,000 friends together in the spirit of community and, of course, an "all-inclusive" evening of great food, great wine, and great spirits. VIP Sponsors receive an exclusive all-access pass to our pre-soirée reception featuring Chef Jamie Kennedy and an exclusive fine wine pairing. There's something for everyone!

Before ordering tickets, please note: To maximize the donation portion of your charitable tax receipt, Eventbrite's convenience fees are passed on for tickets purchased online. Please show your electronic ticket on the Eventbrite App or bring your confirmation email to the event to be admitted. Convenience fees are not charged on orders made directly with the Foundation. Tickets ordered via the Foundation will be mailed to you and are to be presented at the event to be admitted. To order tickets through the Foundation, contact Evan Creighton by email at ecreighton@providence.on.ca or phone 416-285-3666 x 3872.
TAX RECEIPTS: If individual tax receipts are desired, full name and contact information for each guest is required when buying tickets for a group. Tax receipts to be issued approximately 6 weeks after event.