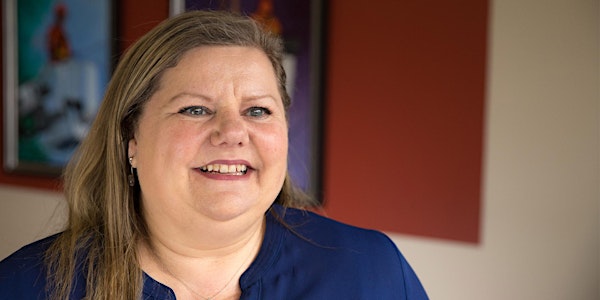 2018 EARN Annual Conference - Conférence Annuelle de PAIRE 2018
Location
Ottawa City Hall
110 Laurier Avenue West
Ottawa, ON K1P 1J1
Canada
Description
Le français de ce texte suit
You're invited to the 6th Annual EARN Conference:
Opening Doors to Inclusion - Workplace Strategies for Mental Health

EARN, the Employment Accessibility Resource Network, is delighted to invite you to its 6th Annual Conference on Wednesday June 6th, 2018 from 8:00am-4:00pm at Ottawa City Hall.

EARN is a United Way led, community initiative that brings together in partnership employers, service providers and other stakeholders with the goal of increasing employment opportunities for people with disabilities and promoting inclusive and accessible workplaces.

The goal of this year's conference is to provide strategies and resources for employers to create a more inclusive workplace experience throughout the employee lifecycle. This will ensure that they are equipped to attract and retain the best employees. Additionally we want HR professionals and hiring managers to be able to recognize and reduce the systemic and attitudinal barriers that may exist around hiring someone with a disability, with some of this year's conversation focused on mental health.

Continuing on the theme of Workplace Strategies for Mental Health, we will host a panel of employers who have hired people with mental health disabilities as well as have employees share their experiences. We are also excited to have Natacha Dupuis, a Canadian Military veteran and Invictus Games Champion, as our keynote speaker. She hopes her example of overcoming personal tragedy will inspire others facing adversity not to give up as the world holds great surprises for those who are willing to adopt an open and positive attitude.

Registration will begin at 8:00am with sessions running until 4:00pm, a light breakfast and lunch will be provided.

The 6th Annual EARN Conference program includes a networking opportunity with job seekers (open to a limited number of employers) and an employer focus group which will occur simultaneously. You will need to select which of these 2 sessions you will participate in when you purchase your ticket.

Should you require accommodation for this event, please contact Saiema Zaman by May 23, 2018 at: szaman@unitedwayottawa.ca


---

Vous êtes invité à la 6e conférence annuelle du PAIRE, intitulée Santé mentale : des stratégies en milieu de travail qui contribuent à l'inclusion
Le Partenariat en accès, informations et ressources d'emploi (PAIRE) est heureux de vous inviter à sa 6e conférence annuelle, qui aura lieu le mercredi 6 juin 2018, de 8 h à 16 h, à l'hôtel de ville d'Ottawa.
Le Partenariat en accès, informations et ressources d'emploi (PAIRE) est une initiative communautaire menée par Centraide, qui rassemble employeurs, fournisseurs de services et autres parties intéressées dans le but d'augmenter les occasions d'emploi pour les personnes handicapées et de favoriser des milieux de travail inclusifs et accessibles.
La conférence annuelle de cette année a pour but d'offrir des stratégies et des ressources aux employeurs, afin qu'ils puissent créer des milieux de travail plus inclusifs tout au long du cycle de vie d'un employé. Ainsi, les employeurs auront les compétences nécessaires pour attirer et conserver les meilleurs employés. De plus, le PAIRE souhaite que les professionnels des RH et les gestionnaires responsables de l'embauche soient en mesure de reconnaître, voire de réduire, les obstacles systémiques et comportementaux qui pourraient exister par rapport à l'embauche d'une personne handicapée, plus particulièrement, avec un problème de santé mentale (sujet de la conversation cette année).
Toujours sur le thème des stratégies en milieu de travail pour la santé mentale, un groupe de discussion comprendra des employeurs ayant de l'expérience en matière d'embauche de personnes souffrant de problèmes de santé mentale, et des employés qui souhaitent partager leurs expériences. Le PAIRE est également heureux d'accueillir Natacha Dupuis, vétérane des Forces canadiennes et championne des Jeux Invictus, en tant que conférencière principale. Elle espère que l'exemple de sa tragédie personnelle inspire d'autres personnes faisant face à l'adversité de ne pas désespérer. Le monde réserve de grandes surprises aux gens qui souhaitent adopter une attitude ouverte et positive.
Les inscriptions débuteront à 8 h. La conférence prendra fin à 16 h. Il léger déjeuner et un dîner seront fournis.
Le programme de la 6e conférence annuelle du PAIRE comprend des occasions de réseautage avec les chercheurs d'emploi (places limitées pour les employeurs). Ces occasions auront lieu en même temps qu'un groupe de discussion des employeurs. Vous devrez choisir la séance (deux options) à laquelle vous souhaitez participer lorsque vous vous procurerez un billet.
Si vous avez besoin de mesures d'adaptation particulières pour cet événement, veuillez communiquer avec Saiema Zaman, par courriel à szaman@unitedwayottawa.ca, d'ici le 23 mai 2018.