Description
You are invited to the 8th annual exclusive Destination Wedding & Honeymoon Expo!
Learn everything you need to know about planning a stress-free
Honeymoon and/or Destination Wedding event!
Edmonton - Thursday February 22, 2018

Venue:
DELTA HOTEL EDMONTON SOUTH by Marriott (SUBJECT TO CHANGE)
4404 Gateway Blvd
Edmonton, Alberta T6H 5C2
Free parking! Enter through the Conference Doors and follow the signs to the Empire Conference Room.
SCHEDULE OF EVENTS
Free Destination Wedding Consultations: 5:30 PM
Doors Open: 6:00 PM
Food & Trade Show: 6:00 - 7:30 PM
Presentations: 7:30 - 8:30 PM
Prizes and Q&A: 8:30 - 9 PM
Visit photos from past events at: https://www.facebook.com/romancetravelshow
*Fun!
*Food!
*Exciting Prizes!
*Free admission!
*Informative presentation!
PAST TRAVEL EXHIBITORS: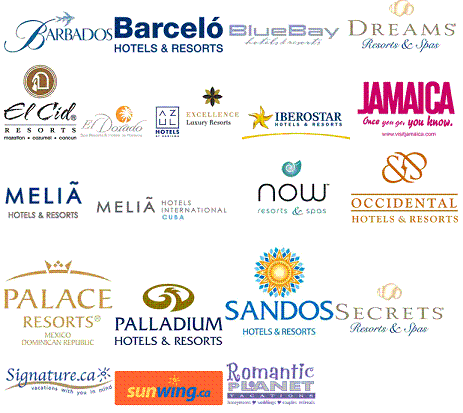 PLEASE NOTE: This event is a PRIVATE event for invited bride, groom and their guests only. It is not open to travel agents, solicitors or non-related vendors.
For more information, please visit www.romancetravelshow.com