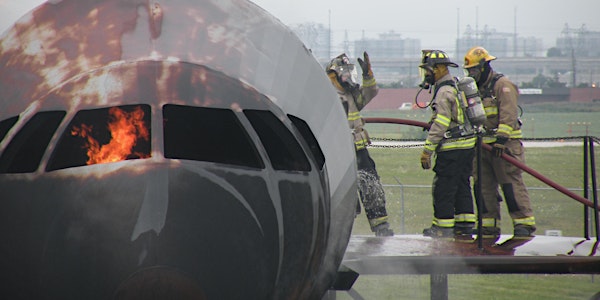 2018 Firefighter Training Day
When and where
Location
Fire and Emergency Services Training Institute (FESTI) 2025 Courtneypark Drive East Toronto, ON L5P 1B2 Canada
Description
Please note: participants may sign up for one course only. Before you commit ensure you can be on site from 7 a.m. to 5 p.m. Saturday, Sept. 29.
Waivers



All waivers MUST be returned by either e-mail Tara Jacobs tjacobs@annexbusinessmedia.com or submit at the registration desk the day of the event. The waiver will be available to download after you complete your registration. You will NOT be able to participate without this completed form.
Equipment

Please see the equipment list for your Hot Course to determine your equipment needs.
Should you require PPE, you will also need to complete an inspection form - this must be returned as well and signed by your chief indicating the last date of inspection. We will contact you with more information and provide you with the form.

SCBA is required for the following hot courses:
Firefighter survival
Live fire rescue
Aircraft rescue firefighting

Training Day participants who are required to bring their own SCBAs must have a fit test done by their departments prior to the day of the event. Each participant should bring one cylinder, plus one spare. Refills are available on site.
Showers
Showers are available for participants to use following Training Day.
Food/Beverage
Lunch will be provided. Please bring your own snacks and refillable water bottles. Fresh fruit will be available throughout the day.

Accommodations
If you would like information about accommodations in the area please feel free to contact Tara Jacobs tjacobs@annexbusinessmedia.com or check out the link on our site:
http://www.firefightingincanada.com/FFtrainingdays/accommodations