Description
Celebrating Health and Wellness
Join us in celebrating International Women's Day at our third annual Women and Wealth Gala on March 8th, 2018 at the Enjoy Centre in St.Albert, AB. This year the theme is "Celebrating Health and Wellness".
Despite the social inequality women experience and the health issues that subsequently arise, women live longer than men. Twice as many women suffer from depression (National Institute of Mental Health), half of all Canadian women have been victims of physical or sexual violence (Canadian Women's Foundation), women experience higher stress and more chronic disease than their male counterparts yet women still live an average of 4.7 years longer than men do (CBC). Women earn an average of 20% less than men (Catalyst Canada), experience job insecurity and lack of potential for career progression and in many countries, don't have the same human rights as men. So why do women live longer despite the gender gap and health issues? It could be because, in general, women are more conscious and have higher awareness of their physical and mental symptoms, or could it be because women are just more resilient!? The goal of our gala is to inspire our guests to live their healthiest and happiest life by listening to our speakers share their experience of health and wellness and the impact it has had on their lives.
International Women's Day is a worldwide celebration of the social, political and economic achievements of women past, present and future. In some countries including Bulgaria, Russia, Vietnam and China, it is a national holiday and is celebrated by both men and women. International Women's Day has been observed since the early 1900s and continues to be celebrated today.
What can you expect?
Join us for a buffet dinner and cash bar and take part in an evening of inspiration. Our talented MC, Carrie Doll, will engage the speakers and audience in an interactive Q&A following each presentation and will ensure the evening is spectacular from start to finish. Before embarking on a career of speaking at and organizing events, Carrie spent 13 years as a news anchor for CTV Edmonton.
The agenda for the evening will be as follows:
5:00 pm – 6:00 pm: Registration, Buffet Dinner & Cash Bar
6:00 pm – 6:15 pm: Welcome from Carrie Doll
6:15 pm – 6:45 pm: Mandy Trapp, Lifestyle Meditation
6:45 pm – 7:30 pm: Julie Daniluk, Sponsored by Nature's Way
7:30 pm – 7:45 pm: Break
7:45 pm – 8:30 pm: Kate Ross LeBlanc, Saje Natural Wellness
8:30 pm – 8:40 pm: Tess Gordey, WIN House
8:40 pm – 9:00 pm: Raffle Draw & Closing Remarks from Carrie Doll and Peter Kinkaide

All Gala attendees will receive a Women's Day Gift Bag with contributions from Cloud Nine Pajamas, My Daughter Fragrances, HQ salonspa, Bella Maas Boutique, Interior Matters and Hillberg & Berk. Even though this event is for International Women's Day, everyone is welcome to attend! Please note that there is free parking at the Enjoy Centre, however it is limited to 200 spaces.

Guest Speakers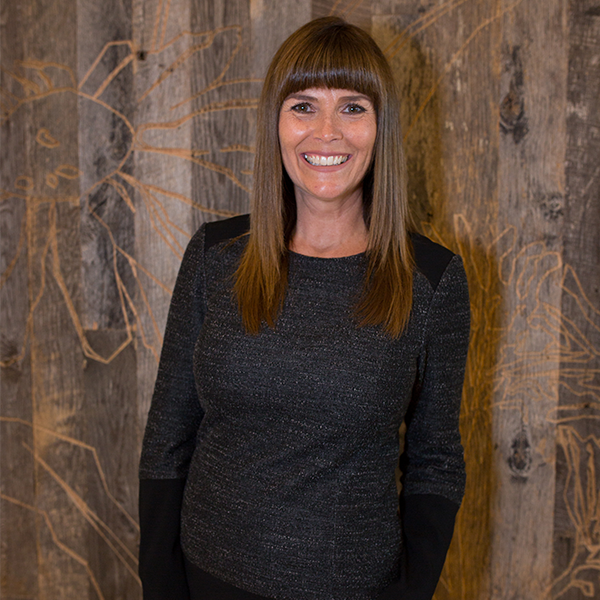 Kate Ross LeBlanc - Saje Natural Wellness

Kate Ross LeBlanc is Co-Founder and CEO of Saje Natural Wellness - a twenty five year old natural wellness company that has become North America's leader in plant-derived essential oil products that help you feel your best, naturally.
Recipient of the 2018 'Dreamers' Award from the National Retail Federation and the 2016 Ernst and Young Entrepreneur of the Year Award for Retail and Hospitality as well as the Momentum Award by Women of Influencer RBC Entrepreneur of the Year, Kate leads the Saje team in its mission to create global wellness by connecting people to the healing power of plants. Founded in 1992, Saje began introducing 100% natural, plant-derived alternatives to pharmaceutical medicine and has grown from 14 to 71 education experience-based retail locations across North America within the past four years – and has been included on the PROFIT 500 list of Canada's Fastest Growing Companies for the past three years.
As the pioneer of Saje's natural wellness product line, champion of the Positively Outrageous Customer Service founding pillar, one of Chatelaine's 2018 Women of the Year, and past ICSC Retail Chair for British Columbia, Kate is a passionate speaker about retail, company culture, leadership and holistic happiness and has spoken at events across North America, including most recently Retail West.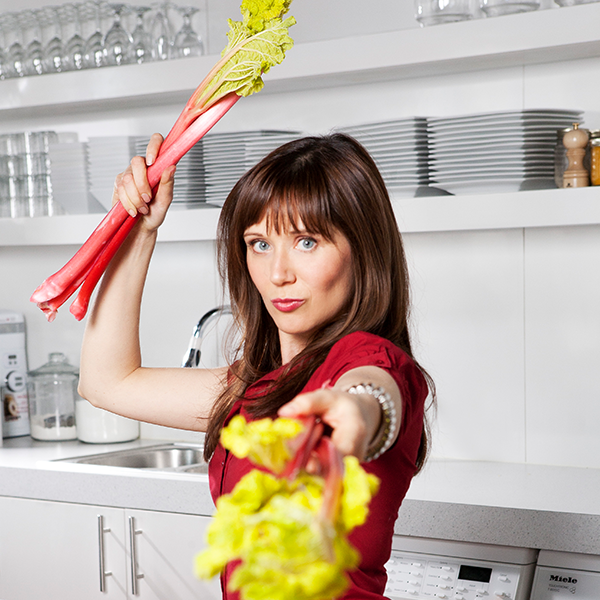 Julie Daniluk - Sponsored by Nature's Way

Nutritionist Julie Daniluk, R.H.N., is the author of Hot Detox, the revolutionary detox plan that provides an easy and delicious way to cleanse. Combining ground-breaking science with ancient Asian wisdom, Hot Detox walks you through a 3-, 10- or 21-day detox plan with amazing results. Her first bestselling book, Meals that Heal Inflammation, advises on allergy-free eating that tastes great and assists the body in the healing process. Her second book, Slimming Meals That Heal, explores how inflammation causes weight gain and how you can use superfoods to lose weight without dieting.
Julie is the nutritionist and co-host of reality cooking show Healthy Gourmet (Oprah Winfrey Network), and in-house nutrition expert on the Marilyn Denis Show (CTV). Connect with Julie on Facebook, Instagram, and Twitter and check out her amazing recipes and nutrition tips at juliedaniluk.com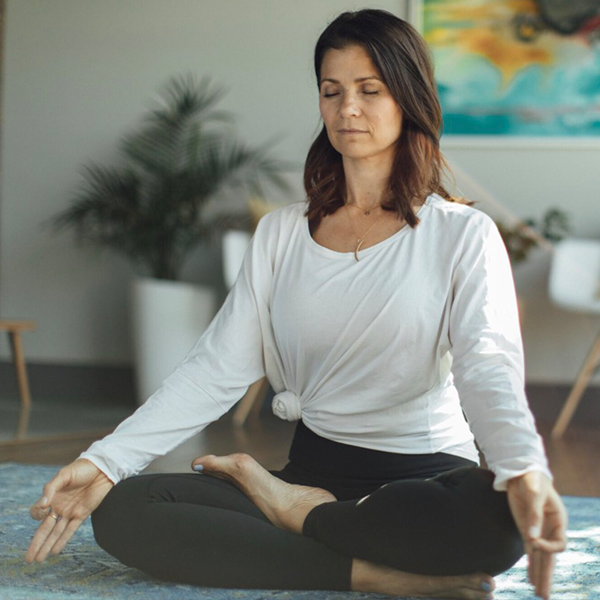 Mandy Trapp - Lifestyle Meditation

Mandy Trapp had worked in the health and wellness industry for 15 years before launching her own meditation company in 2012. Lifestyle Meditation was founded as an education-based, socially conscious company that believes in making stress management and spiritual growth easy and accessible for everyone. As a mother of three and wife to a successful entrepreneur, Mandy understands the demands of juggling a busy life. Although she entered motherhood with a post-secondary education and a full schedule as a personal trainer at a top training studio in Edmonton, Canada, it wasn't until she began her studies at Chopra University in San Diego, California, that she truly began to understand the importance of a daily meditation practice. In 2008 she graduated from Chopra University with their top distinction of Vedic Master Educator and has woven her Chopra certifications with her athletic training education, various yoga trainings, and several trips to India and Nepal where she has founded the India/Nepal Yoga Project; a non-profit organization that empowers healing in those affected by the devastating effects of human trafficking.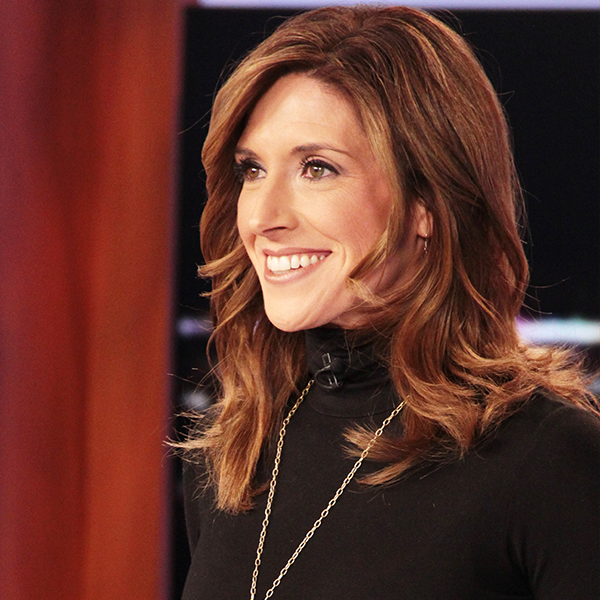 Your Emcee - Carrie Doll
Carrie Doll is the owner and founder of Carrie Doll Consulting which offers a wide range of communication services. Carrie is a professional emcee and moderator. She has been the keynote speaker at numerous events. She offers one-on-one public speaking coaching to Presidents, CEO's and sales teams and well as personalized moderating coaching. She also offers training in social media and on camera presentation.
Carrie was a television journalist for 20 years. She holds a degree in Communications from the University of Calgary and a diploma in Broadcast News from SAIT. She did an internship at ABC News in Lubbock Texas and began her Television career in Yorkton Saskatchewan. From there she worked at numerous television stations across Alberta before settling down in Edmonton where she anchored CTV news at 6pm for 13 years. Over the years Carrie interviewed countless news makers locally, across the country, in the entertainment industry and politics including many premiers, prime ministers and US President Bill Clinton. Carrie believes in giving back to her community. She is the Chair of the Stollery Women's Network, the honorary chair of the YWCA Women of Distinction Awards and the Glenrose Hospital's Courage Gala and she is on the board of the Edmonton Singing Christmas Tree Foundation. She was honored as one of the top 100 citizens in our province during Alberta's Centennial celebrations and chosen as Edmonton's Woman of the Year in 2002.
Sponsors
The International Women's Day Gala 2018 is brought to you in part by Raintree Financial Solutions, Kingston Ross Pasnak LLP, Go Auto, Poppy Barley, Sorrell Financial, The Luxus Group, Olympia Trust, Preferred Client Services Group, Bryan & Company, Nature's Way, Lifestyle Meditation, Saje Natural Wellness, The Edmonton Journal, Cloud Nine Pajamas, My Daughter Fragrances, Bella Maas Boutique, HQ salonspa, Hillberg & Berk and Interior Matters.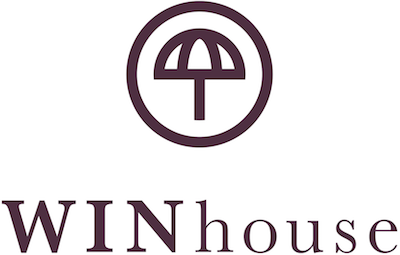 All net proceeds will be donated to WIN House. WIN House provides a safe place and emergency services for women and children fleeing domestic abuse. Through comprehensive programs, support and advocacy, they're shifting the scales. As a safe haven for victims, they connect and equip individuals with the support and hope they need to overcome an abusive situation. They're focused on what they can do to support Edmonton's domestic abuse victims and their families. Together, they will make victims victorious.