Description
Join us for the 2018 Mayor's Luncheon presented by JCI Kelowna in partnership with Luncheon Sponsor Canadian Home Builders' Association Central Okanagan.
This lunch hour event is structured to allow members of the community to engage in meaningful dialouge with the newly elected Kelowna City Mayor Colin Basran.
The focus of this year's discussion is on the 4 key pillars described in the Imagine Kelowna Report: Responsible, Connected, Collaborative & Smarter.
This is an excellent opportunity to get involved and actively shape our community. The food is going to be delicious and the networking opportunities are plenty.
This 4th annual event sells out each year. We look forward to seeing you there!
Agenda:
11:30 am Registration Opens
12:00 pm Event Starts
Mayor gives welcome speech
Plated Meal Served
Table Discussions
Guests present key discussion points to Mayor
Mayor responds to guests
1:30 pm Event Wraps Up
Thank you to our generous sponsors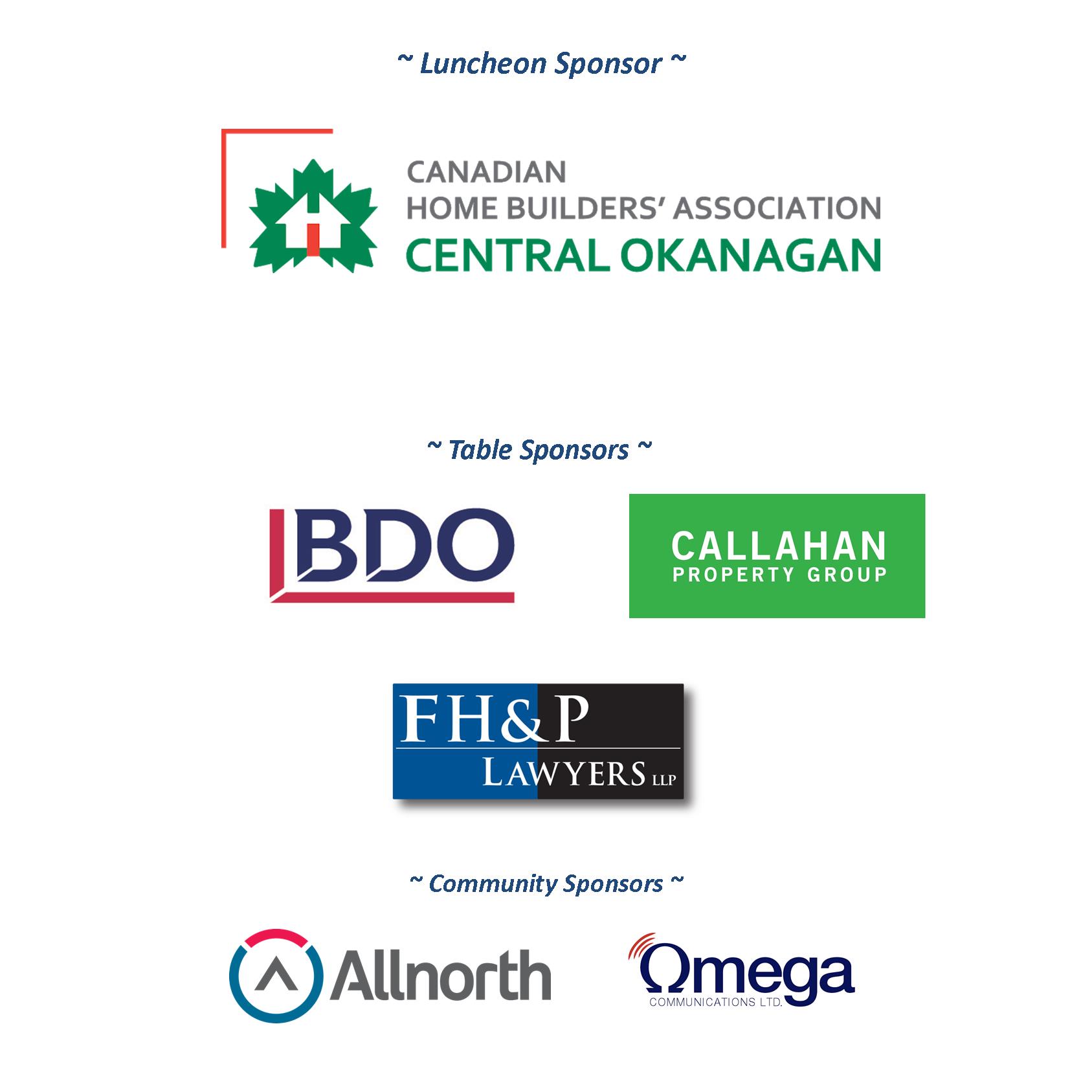 Organizer of 2018 Mayor's Luncheon
JCI Kelowna is a group of young professionals and entrepreneurs that strive to grow as individuals while positively impacting our community, Kelowna, BC.

JCI Kelowna is affiliated with Junior Chamber International (JCI); a worldwide federation of young leaders, between the ages of 18-40. The organization has been referred to as the premiere leadership development organization for young people, and being a member of JCI Kelowna allows you to gain access to national and international opportunities.
JCI Kelowna has a decorated history dating back to 1935 as one of Kelowna's premier community service groups. Over the last 80 years, thousands of young men and [as of Jan 2016] women in Kelowna have been a part of a dynamic group that has given them the opportunity to grow personally and professionally, and more importantly, have an avenue to give back to the community.
Among our many community projects, we are best known for our work in transforming the former Glenn Avenue School into the Kelowna Jaycees Downtown Youth Centre where the Okanagan Girls and Boys Club run many youth programs and offer the only youth shelter located between Vancouver and Calgary.