Description
About Career Night:
Wondering what you might do with your science degree? Come to Career Night to meet and network with current and SickKids Research Institute individuals who work in a variety of science careers. Learn about what they do, how they got there, and how they negotiate the balance between their work and home lives.
Good to know:
You'll have the chance to speak with three of our guests in a small, round-table setting about their backgrounds, career transitions, and day-to-day lives

You'll also have a chance for some informal networking after the roundtables

Come prepared with questions you'd like to ask our participants

Business casual dress is recommended

A light dinner will be provided
Agenda:
4:30 PM - 5:00 PM - Registration and light dinner
5:00 PM - 5:05 PM - Welcome and Introductions
5:05 PM - 5:30 PM - Round Table Discussion #1
5:30 PM - 6:00 PM - Table switch + Round Table Discussion #2
6:00 PM - 6:35 PM - Table switch + Round Table Discussion #3
6:35 PM - 7:00 PM - Networking Session
Who's coming: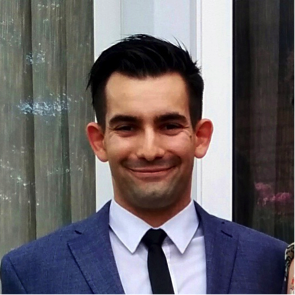 Andrew Bondoc, MSc, Research Technologist, Cell Biology
Andrew is a Research Technologist at the SickKids Research Institute. He manages the operation of two labs in the Brain Tumour Research Centre, including experimental planning and design, personnel training, animal studies, finance management, and equipment maintenance. Andrew obtained his Bachelor of Medical Science at the University of Western Ontario in 2012, followed by a Master of Science in 2014. Over his 2.5 years at SickKids, he has become involved in many facets of the RI, including positions on the Association of Research Technologist Professionals, Career Development Committee, Safety Committee, and the Social Committee. Andrew is currently looking into pursuing Project Management Professional certification and an MBA.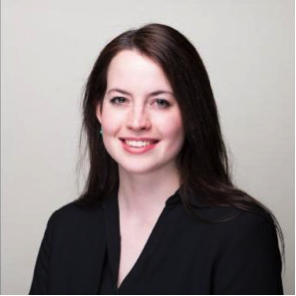 Sarah Farr, PhD, Business Development Analyst, Industry Partnerships & Commercialization (IP&C)
As a Business Development Analyst in IP&C, Sarah performs thorough due diligence to assessthe commercial potential of healthcare technologies developed at SickKids, whichincludes patent searches and market research. Sarah completed her PhD throughthe department of Laboratory Medicine & Pathobiology at the University of Toronto.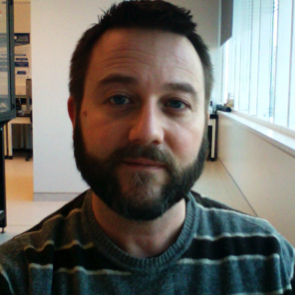 Christopher Fladd, BSc, Core Facility Manager, Cell Biology
As the SPARC Drug Discovery Facility Manager, Christopher manages the daily operations of a high-throughput screening platform to identify potential new therapeutic compounds and small molecule tools. Christopher works with various investigators and research using a variety of disciplines and methodologies to develop, optimize and validate assays suitable for automation and high-throughput screening. Christopher also specializes in image based screening, using high-content tools to analyze cellular images after treatment with small molecules to identify cellular responses and changes that may be therapeutically beneficial.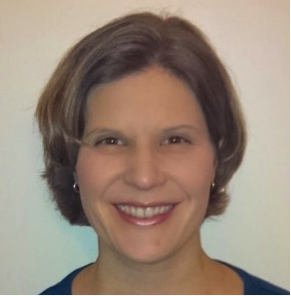 Lisa Gazdzinski, PhD, Research Associate, Wheeler Lab, Neurosciences & Mental Health
Lisa obtained her undergraduate degree in Medical and Health Physics from McMaster University in 2003. She completed her PhD in Medical Biophysics at the University of Western Ontario, where she studied the growth of brain tumours in mice using cellular magnetic resonance imaging (MRI). She then continued to focus on cancer and the effects of radiation treatment on brain development using MRI and other imaging techniques during a postdoctoral fellowship at the Mouse Imaging Centre at SickKids. She joined Anne Wheeler's TBI Neuroimaging Lab in January 2016 as a Research Associate. Her work focuses on using advanced MRI techniques to further our understanding of the effects of traumatic brain injury on neural networks and behaviour in mouse models.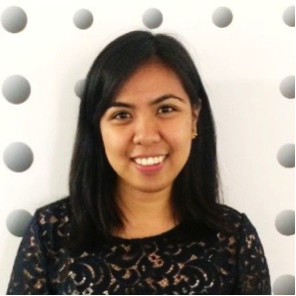 Abigail Mateo, PhD, Senior Grants Officer, Research Awards & Financial Services (RAFS)
Abigail Mateo is a Senior Grants Officer at the Grants Management Office within the Research Institute. In this role, she provides administrative support and coordination of large-scale institutional priority proposals to granting agencies such as Canada Foundation for Innovation, Canada Research Chairs , Genome Canada, and the Ontario Ministry of Research, Innovation and Science. Prior to this, she completed her Ph.D. in Molecular Genetics at the University of Toronto under the supervision of Dr. Brent Derry.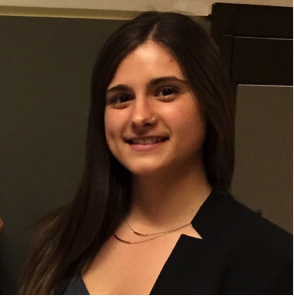 Miranda Mellerup, BSc, MSc Candidate, Wheeler Lab, Neurosciences & Mental Health
Miranda graduated from the University of Ottawa with an Honours B.Sc. in Biology in the spring of 2017. In September of 2017, she joined Dr. Anne Wheeler's TBI Neuroimaging lab as a MSc candidate through the Department of Physiology at the University of Toronto. Miranda's project focuses on studying mouse models of mild traumatic brain injury. She is currently investigating the time course of white matter damage and behavioural impairment in mice after concussive injury. In addition to her research, Miranda has been involved in multiple aspects of the Research Institute, such as volunteering for the Career Development Committee and writing articles for the Training Post. She has also won various awards in her first year as a graduate student, such as the SickKids Research Institute graduate scholarship Restracomp and the Canadian Institutes of Health Research (CIHR) Graduate Scholarship for Master's programs (CGS-M).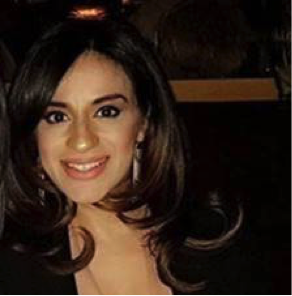 Atiqa Mohammad, MBA, MPH, Program Manager, Clinical Research Services
Atiqa is the Program Manager for Clinical Research Services SickKids. She oversees a number of process and quality improvement projects and programs related to the practice of clinical research within SickKids which include: development of the SPRINT process; improvement of the hospital's scientific review process; development of a robust, service-oriented, Clinical Trials Pipeline; assistance with simplifying requirements at Health Canada for low-risk clinical trials nationally; and finally, help with the establishment of the Research Family Advisory Committee. In her previous role at Ontario Shores Centre for Mental Health Sciences, she led a Dementia Strategy for the Central East region of Ontario as well as an initiative to create a Centre of Excellence for Dementia within that region. Atiqa also brings experience in Health Funding Policy at CCO, Pharmacy Operations, and Health Care Consulting. She holds Master's degree in Public Health from Dartmouth College, in addition to a Master's in Business Administration in Finance and a Bachelors in Mathematics.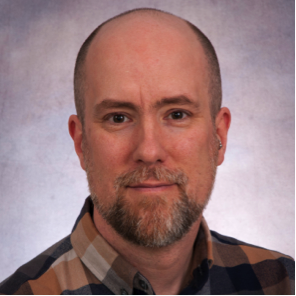 Simon Sharpe, PhD, Senior Scientist, Molecular Medicine and Associate Chief, Research Training & Career Development
SickKids profile Lab website REACH profile
Simon obtained his BSc in Cell Biology and Biochemistry at the Memorial University of Newfoundland in 1997. After obtaining a PhD from the biochemistry department of the University of Western Ontario in 2002, he joined Robert Tycko's group at the NIH as a postdoctoral fellow – using solid state NMR to determine the structures of peptide-antibody complex and integral membrane proteins involved in the pathogenesis of HIV-1. In 2006, Simon joined the Molecular Medicine program at SickKids and the Department of Biochemistry at U of T. Simon has been the Director of the Research Training Centre since 2015 and was appointed to Associate Chief of Research Training & Career Development in 2017. His research interests include self-assembling proteins (amyloid formation in degenerative diseases, elastomeric proteins, and others), protein-membrane interactions and integral membrane proteins.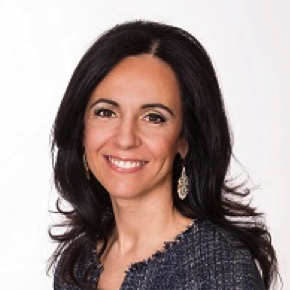 Nancy Silva-Gagliardi, PhD, Laboratory Operations Coordinator, Research Operations
Nancy obtained her undergraduate degree and PhD in molecular biology at York University. She joined SickKids in 2003 as a post-doctoral fellow in Cell Biology, where she stayed on to become a Research Associate. Following a long career on the bench, she decided to change paths and pursue an alternate career path as a Laboratory Operations Coordinator within SickKids Research Operations. She brings valuable scientific knowledge and provides laboratory operations support to clinical research, Neurosciences & Mental Health, Translational Medicine, Child Health & Evaluative Sciences and Genetics & Genome Biology programs. As part of her portfolio, she provides support and leadership on building operations, renovation and construction projects, research safety, security and emergency preparedness, and research core facilities and services.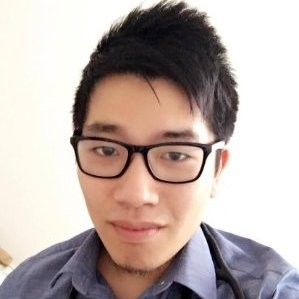 Brian Tsang, BSc, MD/PhD Candidate, Foreman-Kay Lab, Molecular Medicine
Brian graduated from the University of Waterloo with an Honours B.Sc in Biochemistry and Co-operative education in 2015. During his co-op education experience, Brian worked in different lab environments including polymer synthesis, haematology/oncology and next-generation sequencing. Currently, he is an MD/PhD candidate completing his graduate work in Dr. Forman-Kay's lab in Molecular Medicine. His research interests include characterizing protein-protein and protein-RNA interactions related to neurodevelopmental disorders. Brian has won various research awards including the CIHR Doctoral Research Award and the Vanier Scholarship. Outside of research, Brian is involved in different mentorship initiatives for disadvantaged youths in Toronto.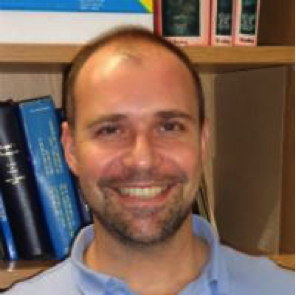 Michael Zappitelli, PhD, Senior Scientist, Child Health Evaluative Sciences and Staff Nephrologist, Division of Nephrology
Michael was clinically trained in Pediatric Nephrology and obtained a Master's degree in Epidemiology & Biostatistics at McGill University. He completed a 2 year clinical and research fellowship in Pediatric Acute Care Nephrology at Baylor College of Medicine, Texas from 2005-2007. He was on staff as a Nephrologist and Clinician Scientist and as Director of the Dialysis & Apheresis program at the Montreal Children's Hospital until December 2017. In January 2018 Dr. Zappitelli transitioned to The Hospital For Sick Children/ Research Institute. He is currently a Staff Paediatric Nephrologist, Senior Scientist, and Associate Professor within the Division of Nephrology, Child Health Evaluative Science Research Program and Department of Paediatrics at the University of Toronto. Dr. Zappitelli is also an Adjunct Professor at the Faculty of Medicine of McGill University.
Organizer of 2018 SSuRe Program - Career Night for Summer Students