Description
Join St. Albert's business, government, and community leaders to celebrate our city's successes and growth this past year, as well as learn about why St. Albert is a smart place to invest.
Stephanie Boldt from PwC will share a special presentation on the draft tax legislation released in July 2017 that addresses "income sprinkling" and "passive investment inside private corporations". She will discuss what was proposed, what went through and what it might translate to.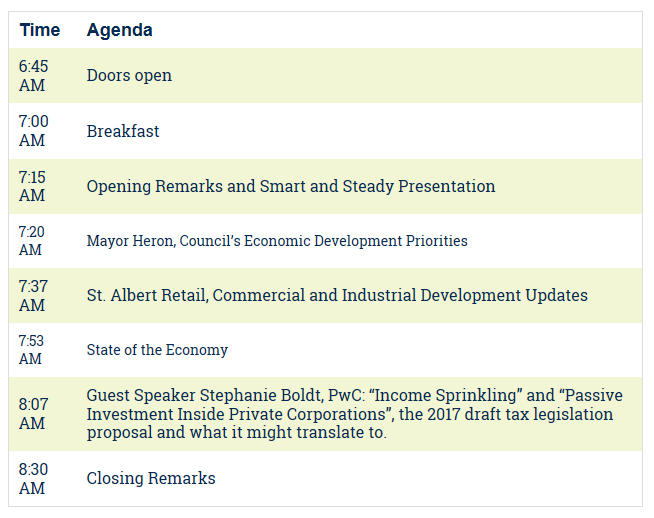 Attendees will have a chance to enter to win one of two iPads.*
*City of St. Albert Staff and their immediate families are not eligible to enter.

About our Guest Speaker
Stephanie Boldt is a Senior Manager in PwC's Private Company Services Tax Practice with over 10 years of experience servicing client's audit, accounting and taxation needs. Her area of expertise is Canadian income taxes for privately owned companies, providing estate and succession planning as well as reorganization and transaction planning.
Tickets are available for purchase until 5:00 on Friday, February 16, 2018.