Description
Join us for the 4th Annual Making Food Sustainably Conference!
---
Compete, Innovate and Capture Value through the POWER OF DATA
To be an industry leader in today's digital economy you need data you can trust and insights you can action.
Join us on February 26 & 27, 2019 to learn how to leverage data to:
- Optimize Operations
- Increase Productivity
- Reduce Costs
- Elevate Your Brand
- Develop Innovative Products
Register today to outperform your peers and drive business competitiveness
Why Attend?
---
The conference sessions will offer actionable content about:
How to prepare your business to respond to the latest climate change science

How supply chain technology is transforming food transparency and consumer trust

Establishing an organizational culture of data-use and continuous improvement

Leveraging data to drive efficiencies and reduce costs in your operation

The importance of understanding your business's natural capital risk


Agenda-at-a-Glance
---
Tuesday, February 26, 2019 - 6:00 pm to 9:00 pm
Evening Networking Reception
Richard Worzel Keynote | Report from the Future: Preparing for How Data Will Drive Us
Changes from AI to the Internet of Things to climate change and how the cultural awareness of food will produce
a revolution in how we see, choose, track, and consume food.
Industry Recognition Ceremony

A showcase of the 15 companies who completed Provision's Purpose to Profit model and successfully integrated sustainability into their business strategy.
Wednesday, February 27, 2019 - 8:30 am to 4:30 pm
Cher Mereweather Opening Keynote | Purpose to Profit: How to Leverage Your Data for Decision Making
Cher will provide an overview of the state of the Canadian food industry; emphasizing how a purpose to profit model that leverages data for decision making and storytelling and can address the mega challenges facing your business.

Corrine Sandler Keynote | Demystifying Data for Business Competitiveness
Corrine's talk will help you understand big data and artificial intelligence - what it is and how to use it; and how businesses can determine what data they need to drive growth.

Power of Data to Address the Mega Challenges
Responsible Sourcing/Supply Chain Transparency - Leading edge technology being used and/or considered by food companies for supply chain transparency - the benefits, challenges, practical insights and examaples of how a business can implement a data strategy.
Valuing Natural Capital - By assigning value to natural resources such as biodiversity, soil, and water, businesses can uncover and manage the risk from resource constraints under unstable climate conditions.
Food Loss + Waste & Circular Economy - The cost and impact of food waste in processing and manufacturing, insight on how a business can set a prevention/reduction target and an overview of how and why applying circular economy principles to your operations is both financially valuable and critical to business success.
Showcase: Leveraging Data to Make Food Sustainably
A showcase from Provision on how the creative communication of data can be a powerful tool to drive awareness and change and an introduction to Provision's KPI Dashboard – a powerful data tracking tool for manufacturers.
Bob Willard Keynote | Nurturing Employees with Embracing Change & Innovation in a Data Driven World
You can have the best data in the world, but if your employees don't buy-in on how to use it, it won't matter. Bob's talk will address how to effectively engage your employees to drive real change and innovation that captures business value.

Andrew Winston Closing Keynote | Thriving in a Volatile and Digital World
Global keynote speaker Andrew Winston will discuss the mega-trends in sustainability- climate change, clean economy and radical transparency - and how it's changing "business as usual". In a unique and entertaining way, he'll explore how new technologies and data tools are impacting the food and agriculture industries and will inspire the audience to think about the true purpose of their business. Andrew Winston is a globally recognized expert on how companies can navigate and profit from humanity's biggest challenges.
Click HERE for the full agenda!
---
For more information about this event, or for sponsorship opportunities, contact Holly Hendershot via email at hhendershot@provisioncoalition.com
---
PLATINUM SPONSOR

CONFERENCE KEYNOTE SPONSOR




LUNCHEON SPONSORS




RECEPTION HOSPITALITY SPONSORS




BREAKFAST SPONSORS


NETWORKING SPONSORS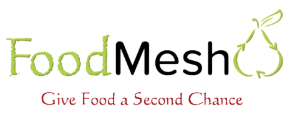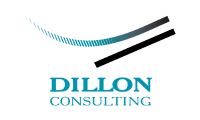 ---