Forage Field Day highlights research from the AAFC scientists as well as field demonstrations and industry presentations.
About this event
La journée champêtre des plantes fourragères de l'Atlantique met en lumière les recherches des scientifiques d'AAC ainsi que des démonstrations sur le terrain et des présentations de l'industrie.
About this Event/Concernant l'évènement
Pre-registration is required to for lunch. Please RSVP by clicking the orange "Attend Event" button above no later than August 1st, 2019.
Un dîner sera fourni aux invités pré-enregistré. Veuillez réserver votre place en cliquant sur le bouton orange « Attend Event » ci-dessus au plus tard le 1er AOÛT 2019
The 2019 Atlantic Forage Field Day is co-hosted by Agriculture and Agri-Food Canada and the Maritime Beef Council. The focus will be on forage production and quality/quantity measuring.
La journée champêtre des plantes fourragères de l'Atlantique 2019 est organisée conjointement par Agriculture et Agroalimentaire Canada (AAC) et le Maritime Beef Council. L'accent sera mis sur la production fourragère et la mesure de la qualité et la quantité des fourrages.
NEW THIS YEAR! We have busses organized to come from PEI and NB thanks to Canadian Agricultural Partnership. Please Register early to save your spot!
Nouvelle cet année! Nous avons organisé des autobus pour venir de l'Île-du-Prince-Édouard et du Nouveau-Brunswick grâce au Partenariat canadien pour l'agriculture. Veuillez-vous inscrire tôt pour sauver votre place.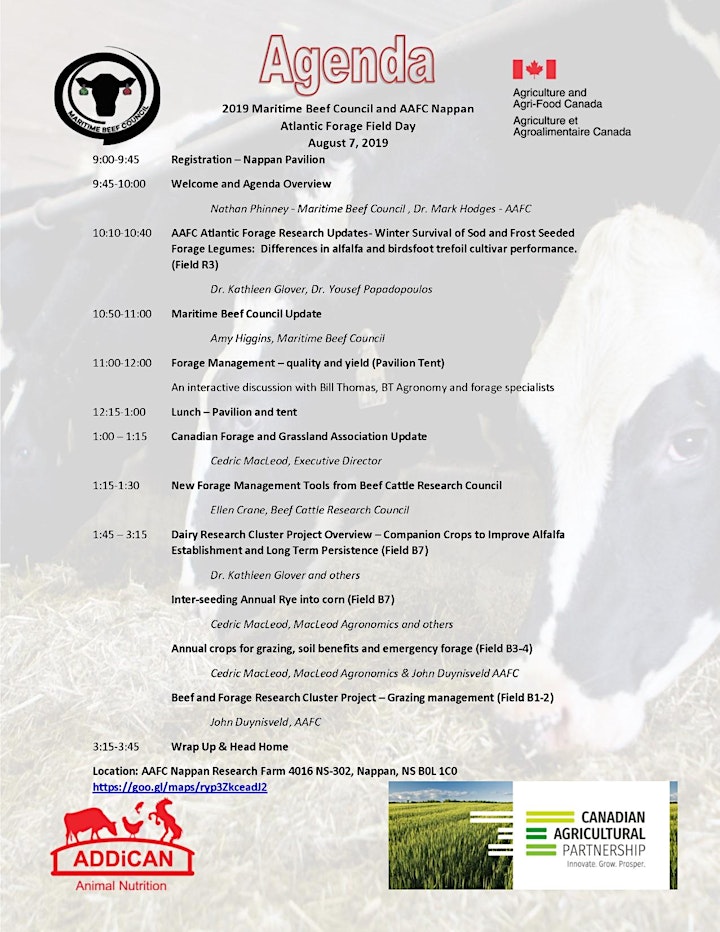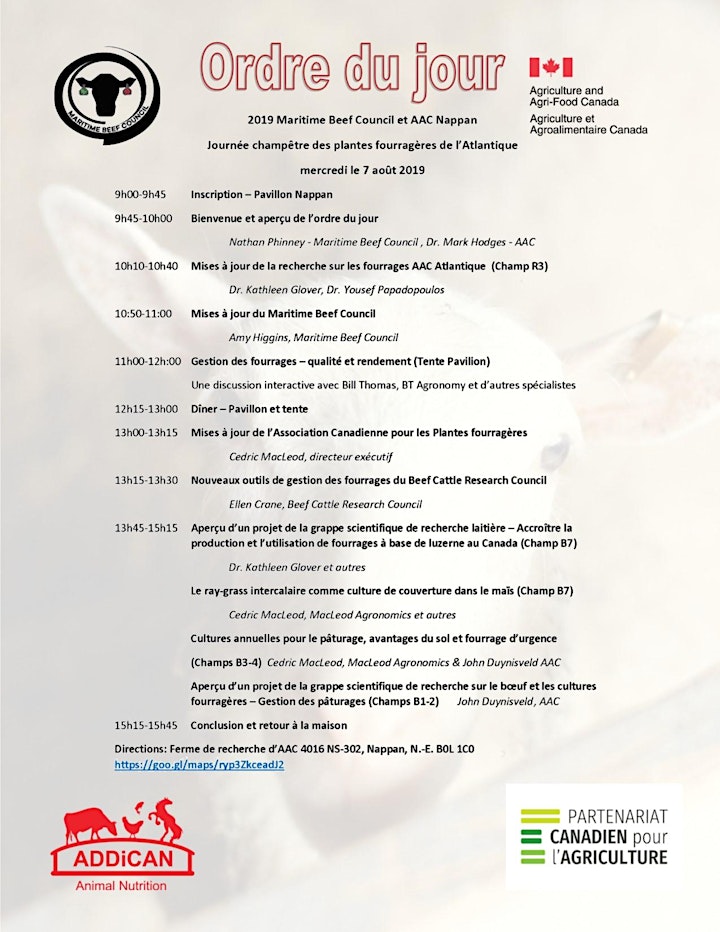 Organizer of 2019 Atlantic Forage Field Day / La journée champêtre des plantes fourages