Description
This year, for BDC Small Business Week, we are shining the spotlight on the changing face of entrepreneurship in Canada and the trailblazers behind the business.
What does it take to succeed as an entrepreneur today? We explore the issues facing entrepreneurs, the key factors driving their growth and how to develop the right skillset to continue growing their business.
Join us to discover what keeps this regions' entrepreneurs motivated and the skills driving their performance.
SOCIAL:
#YOUCAN #shpk #strathco #BDCsbw @bdc.ca @strathcona.edt @Strathcona.County
AGENDA:
7:30 Doors open
8:00 Opening remarks and greeting -Mayor Rod Frank
8:30 Meet the Organizations
8:45 Karen Schenk - Iconium Media "Be transformational. Be unstoppable."
9:45 Michael Wharmby - Innovative Mortgage Solutions "Building a Team that is Motivated to Care and Empowered to Rise"
10:45 Networking break
11:15 Keynote: Glenda Beagle - Marketing and Mindset Coach "Save Time & Money by Marketing to the Right Customers"
12:30 Closing remarks
Everything you need - There will be several organizations conveniently available to you at this not-to-be-missed conference:
Sherwood Park & District Chamber of Commerce, BDC, Community Futures Elk Island Region, EmployAbilities, Futurpreneur, Service Alberta Procurement Services, Goodwill, Robinhood, Winder Inclusive Communities Services (WICS), Alberta Women Entrepreneurs (AWE), Business Link, Government of Alberta Infrastructure, Strathcona County - Planning and Development Services, Economic Development and Tourism, Procurement Services.
---
SESSIONS DETAILS:
Karen Schenk - Be Transformational. Be Unstoppable.
Each of us has the potential to change the world. Because the price of change is so high, we seldom take on the challenge. Transformational leadership identifies needed change, engages a team and then executes the needed change. As leaders, our fears often blind us and hinder us so we cannot see the price of not making deep change, which begins with the individual. As we make deep personal change, we develop a new paradigm, a new self, one that is more effectively aligned with today's realities. This only occurs if we are willing to journey into unknown territory and confront the wicked problems we encounter. Discover the secret behind entrepreneurs as they align purpose and passion. Be adventurous and step into the unknown.
Michael Wharmby - Building a Team that is Motivated to Care and Empowered to Rise
Cultivating growth in an organization requires vision, opportunity, and commitment. More importantly, it requires a team; the right team striving toward a common goal. Unexpected challenges and rewards are a natural result of expanding your business, and building the right team enables you to face those challenges with a strong sense of purpose and without compromising your values. Being intentional every day inspires your team to not only foster connections with each other and your clients, but to take ownership of their role and act as a leader within your organization.
Glenda Beagle - Save Time & Money by Marketing to the Right Customers
Marketing is changing, it's no longer about having the most ads, the biggest signs or the flashiest campaigns. Today's marketing landscape is shaped by who knows their customers the best, speaking their language and creating deep connections. This session focuses on how to get the attention of your ideal customer in a noisy world so that you can minimize the time & money spent on marketing while growing your sales and customer base.
---
BIOS: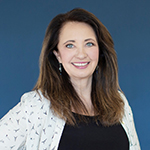 Karen Schenk: Iconium Media
Karen is Founder and CEO of Iconium Media, a full-service marketing and media company. Iconium Media creates film, marketing, design and website solutions to engage audiences in responsive manner. She and her team use content marketing to help companies stand out in today's media saturated world. Karen is an entrepreneur and has been a global leader in the digital media industry since 1999, developing her expertise for innovation and media. Her specialities include strategic planning, media services, marketing, creation of responsive content, digital learning series, design and multimedia. Her sharp intuition for leadership development and team building is evident by Iconium Media's highly skilled and growing team, which is composed of driven leaders who are creative and innovative. In 2018, Karen completed her MBA, which focused on working with creative teams, primarily Millennials, for the purpose of bringing about transformative results on a local and international scale.
Karen's expertise in responsive media is evident during strategy sessions, where she helps companies understand their audience, and positions their brand and services to stand out in the marketplace. With this information in mind, media solutions are created to accomplish a company's goals.
---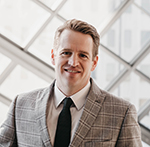 Michael Wharmby: Innovative Mortgage Solutions
Innovative Mortgage Solutions was founded by Michael Wharmby in September 2006. After graduating from the University of Alberta in 2001 with a Business Degree majoring in Finance, Michael's mathematical strengths and keen sense of business led him to build an independent mortgage brokerage with a vision to educate clients and develop long-lasting relationships.
The invested effort over the past thirteen years has resulted in a company operating on the fundamental principles it was built upon. This year, the Innovative team expanded and are now able to offer their clients an added level of service with the opening of a brand new ATB branch. Combined with the newly opened ATB, Michael now staffs a team of fourteen employees; five brokers to drive sales and seven dedicated administrative support staff, plus two branch representatives at ATB. Michael and his team are committed to curating a unique and personal experience for their clientele, no matter the financing need.
---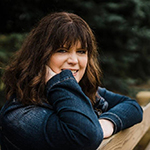 Glenda Beagle: Marketing and Mindset Coach
Glenda is a Business and Marketing Coach for offline small businesses. After spending years trying every marketing technique and tool out there only to discover that didn't work the work the way they promised, Glenda realized the "Who" you marketed to needed to be the focus over the "how". Unlike other social media coaches and speakers who will share the latest technique or hack for a platform, Glenda dives deep into the mind of your customer so that they will find you, hear you, see you and most importantly buy from you. Allowing you to save time, money and stress all while growing your sales and your bottom line.
Glenda offers workshops, group coaching, 1:1 coaching and is the host of the soon to be released Rediscovering Main Street Podcast.
---
FAQs
What are my transportation/parking options for getting to and from the event?
Parking is available underground for $2/hour (first 2 hours free). If you are parking underground, please be sure to register your vehicle. There is also limited surface parking available at Festival Place. Full map of parking found here: www.strathcona.ca/parking
Will there be gluten free options for breakfast?
We will have gluten free muffins and fruit available for the continental breakfast.
What is the dress code?
We want you to be comfortable. Most attendees in the past have worn business casual attire.