Description
Libro Credit Union & The Small Business Centre are hosting Oxford County's 3rd Bridges to Better Business event on Wednesday, October 30th, 2019 from 10:30 am to 2:30 pm.
"Getting to Success: Embracing Change, Encouraging Disruption and Incentivizing Innovation"
In this insightful and useful talk, Michele Romanow recounts her journey from a Queen's University undergrad to becoming ranked in WXN's "100 Most Powerful in Canada" and listed as a Forbes' "Millennial on a Mission". She shares the lessons she's learned along the way as one of Canada's most successful entrepreneurs, including the necessity of embracing change, encouraging disruption, and incentivizing innovation at every stage of the game.
---
Event Agenda:
10:30 am Registration & Networking
11:30 am Opening Remarks (Welcome & Greetings/Sponsor Comments/Grace)
12:00 pm Lunch
1:00 pm Keynote Address: Michele Romanow Dragon, CBC's 'Dragon's Den' | Co-founder, Clearbanc
1:45 pm Q&A
2:00 pm Concluding Remarks (Sponsor Comments/Thank You)
2:30 pm Conclusion & Networking
---
Special Thanks to Our Event Sponsors!
This event would not be made possible without the generous support from Libro Credit Union, Oxford Connections (Town of Ingersoll, Rural Oxford Economic Development Corporation, Town of Tillsonburg & City of Woodstock), Royal Bank, BDC, CIBC, Community Futures, Fanshawe College (Woodstock), Helm MSP Inc., Investment Planning Counsel, Meridian Credit Union, Symons, Wearn, & Smith CA, Execulink, Peninsula Canada, Easy Way and White Coad LLP and our supporting partners the Province of Ontario and FedDev Ontario.
About our Keynote: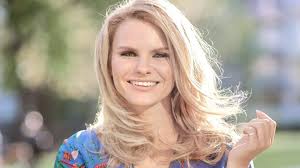 Dragon, CBC's 'Dragon's Den' | Co-founder, Clearbanc
Tech titan Michele Romanow is an engineer and a serial entrepreneur who started five companies before her 33rd birthday. A "Dragon" on CBC's hit show Dragons' Den, Michele is the co-founder of Clearbanc, which in 2018 gave entrepreneurs more than $100 million in funding; SnapSave, which was acquired by Groupon; and Buytopia.ca, ranked #3 on the Profit Hot 50 list of fastest growing companies. Named in WXN's "100 Most Powerful in Canada" and listed as the only Canadian on Forbes' "Millennial on a Mission" list, Michele brings her incredible entrepreneurial savvy to every stage.
Michele has driven new digital solutions to many of the world's leading brands, including P&G, Netflix, Starbucks, and Cirque du Soleil, and she has advised Fortune 100s and governments on innovation, AI, blockchain, and the new economy. She was a finalist for the EY Entrepreneur of the Year Award; the RBC Canadian Women Entrepreneur Awards; and was a Cartier Women's Initiative Award global finalist.
Awarded Angel Investor of the Year by the Canadian Innovation Awards, Michele is a prolific angel investor who has also co-founded the Canadian Entrepreneurship Initiative with Richard Branson to encourage more women entrepreneurs. Michele In the media, Michele's work has been profiled in Forbes, The New York Times, Entrepreneur, The Globe and Mail, and Chatelaine.
During her Civil Engineering undergrad at Queen's University, Michele founded The Tea Room, the first zero-consumer-waste coffee shop. She was also given the Queen's Tricolour — the highest honour awarded by the university — and, after completing her Queen's MBA, she founded Evandale Caviar, a vertically integrated commercial fishery.
Michele is currently a director for Vail Resorts, Freshii, League of Innovators, Queen's Business School and Shad Valley, a transformational program that develops the entrepreneurial potential of exceptional Canadian youth.