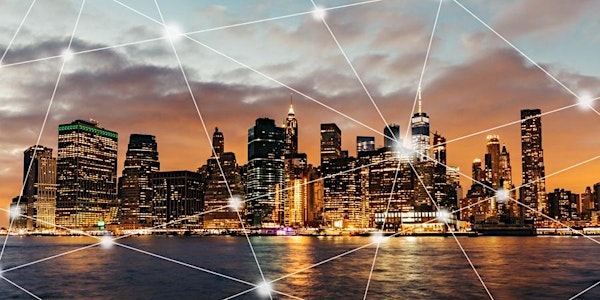 2019 CAN-TECH LAW Annual Conference
Learn the most significant developments in Canadian and international technology law from leading practitioners
When and where
Location
Vantage Venues 150 King Street West 27th floor Toronto, ON M5H 1J9 Canada
About this event
Who should Attend CAN-TECH 2019?
Anyone interested in the rapidly evolving world of Canadian and international technology law, including Counsel practicing in the Corporate Commercial and Technology field, In-house Counsel, IT License & Contract Managers, Directors of Operation, Sourcing and Procurement Professionals, CIO's/CTO's/COO's/CEO's.
What Happens at the Conference?
Meet and connect with more than 100 leading technology lawyers, including in-house counsel
Ensure you know the most recent developments in Canadian and international technology law
Engage in thought-provoking discussions with experts, colleagues and peers
Discover creative solutions to today's legal challenges in technology law
Gain CPD hours including professionalism and EDI specific to your area of practice
Where can I find information about the agenda, speakers and CPD accreditation?
Download the conference Brochure for full details
Please be sure to check back soon for updates or follow us on twitter.
Where exactly is the conference located?
The meeting rooms and event spaces for this event are conveniently located at 150 King Street West on the 16th and 27th floors. The building occupies the block between University Avenue and York Street on the north side of King Street.
How can I get to this event?
Vantage Venues is in the financial district (next door to the Exchange Tower) steps from the entertainment district including theatres, Roy Thomson Hall, the Opera House and walking distance to both the Air Canada Centre and the Rogers Centre. There is direct subway to the building via St. Andrew station.
View Venue parking and other access information
Refund Policy
If you need to cancel, request a refund by email to contact@cantechlaw.ca prior to September 27, 2019. Substitutions will be permitted after this date. A processing fee of $100 (+ HST) will be charged for refunds.
Qui devrait assister à CAN-TECH 2019 ?
Quiconque s'intéresse à l'univers en évolution rapide du droit des technologies au Canada et dans le monde, y compris les conseillers juridiques des domaines des affaires et de la technologie, les conseillers d'entreprises, les gestionnaires de licences et de contrats en TI, les directeurs de l'exploitation, les professionnels du sourçage et de l'approvisionnement, les responsables des technologies de l'information, les directeurs de la technologie, les chefs de l'exploitation et les PDG.
À quoi s'attendre lors de la conférence ?
Rencontrez plus de 100 avocats qui sont des meneurs du droit des technologies, y compris des conseillers juridiques d'entreprises
Assurez-vous de tout connaître des développements les plus récents du droit des technologies canadien et international
Prenez part à des discussions stimulantes avec des experts, des collègues et des pairs
Découvrez des solutions innovantes pour les défis qui se présentent aujourd'hui en droit des technologies
Accumulez des heures de formation continue, y compris des heures de professionnalisme et des heures d'égalité, diversité et inclusion spécialisées dans votre domaine.
Où puis-je obtenir plus de renseignements sur le programme, les conférenciers et l'agrément des heures de formation ?
Les renseignements seront mis à jour ici dès que possible.
Revenez bientôt pour consulter les mises à jour, ou suivez-nous sur Twitter.
Où aura lieu la conférence ?
L'événement aura lieu aux 16e et 27e étages du 150, rue King Ouest, où nous disposerons aussi de salles de réunion. L'immeuble est situé entre l'avenue University et la rue York, du côté nord de la rue King.
Comment puis-je m'y rendre ?
Vantage Venues est situé dans le district financier (il est voisin de la tour de la Bourse), à quelques pas du quartier des spectacles, où l'on trouve des théâtres, la salle Roy Thomson et l'opéra, et à distance de marche du Centre Air Canada et du Centre Rogers. On peut accéder directement à l'immeuble par la station de métro St. Andrew.
Voir les renseignements sur le stationnement et les autres accès
Politique de remboursement
Si vous devez annuler votre présence, demandez un remboursement en envoyant un courriel à l'adresse contact@cantechlaw.ca avant le 27 septembre 2019. Après cette date, des substitutions seront possibles. Frais de traitement de 100 $ (TVH en sus) pour tout remboursement.