Featuring 4 CCMA award winners and JUNO nominees... DUANE STEELE, ADAM GREGORY, SEAN HOGAN and THOMAS WADE!
About this event
Join us on this Festive evening for a full Christmas feast, a full bar, a dance floor and live concert performances by 4 reknowned Canadian Country music stars!
Sponsored by OCTANE SAFETY SERVICES & PARADISE INN & CONFERENCE CENTRE
Presented by Leroy Wilson Entertainment and CFWE Windspeaker Radio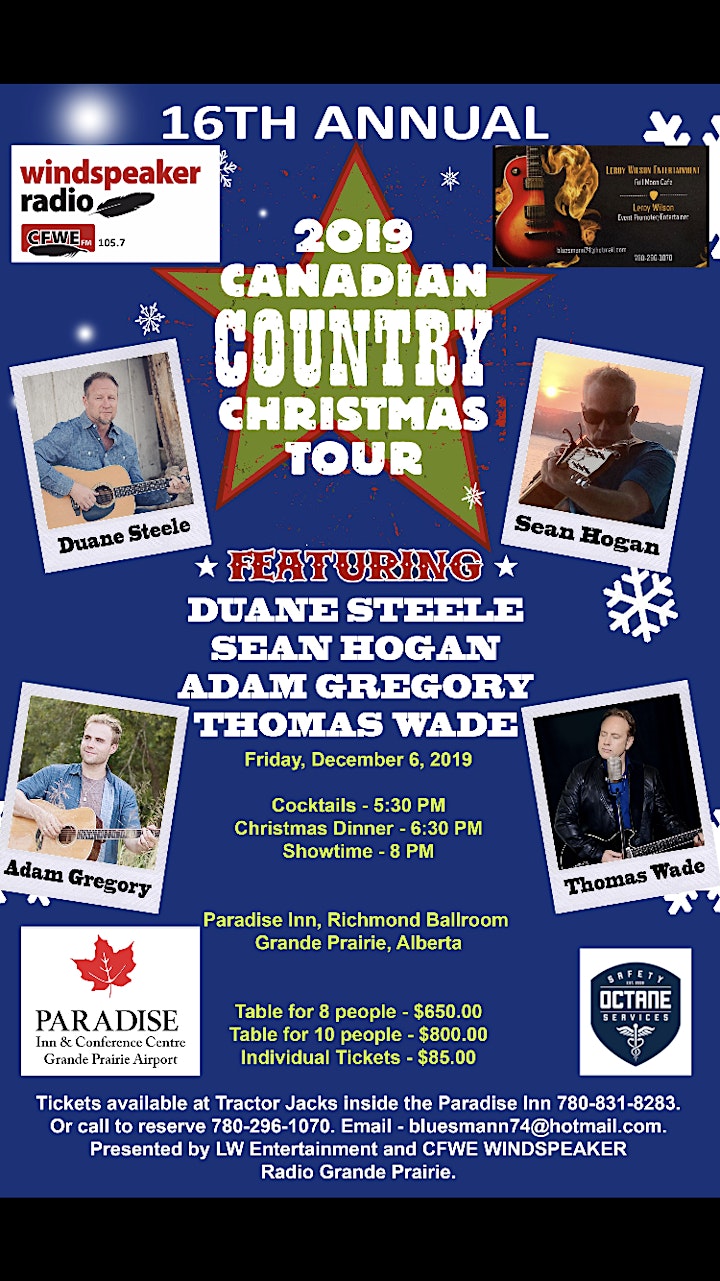 2019 Canadian Country Christmas Tour Grande Prairie, Alberta. Friday December 6, 2019.Multie company Christmas party.
Organizer of 2019 Canadian Country Christmas Tour