Event Information
Location
See event description for details
University of Lethbridge & Lethbridge College
Canada
Description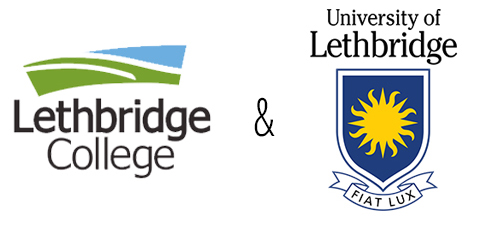 The University of Lethbridge and Lethbridge College are proud to co-host the 5th annual Cor Van Raay Agribusiness Case Competition, the first of its kind in western Canada. This unique two-day event is designed for students from Lethbridge College, the University of Lethbridge and other post-secondary institutions. Participants can be in any year of study and from a range of disciplines, including agricultural studies, economics, commerce and business programs.
Ten teams of five students will have four hours to analyze a written case and develop a solution. Each team will deliver a fifteen-minute presentation of their solution to a panel of judges that demonstrates their acumen in the areas of agribusiness and agriculture. Teams will compete for their share of $2,000 in prize money.


Benefits of competing
Apply your theoretical knowledge to develop a solution for the chosen case
Practice your presentation and public-speaking skills
Network with industry professionals, sponsors, faculty and students
Learn about the business of agriculture and the potential career paths in the agribusiness sector
Participants only - For information pertinant to competing including workshops and documents, please visit go.uleth.ca/agribusiness.


Important dates and times
Networking reception and keynote
October 18, 2019 - 5:30 p.m.

Students' Union Ballrooms

, University of Lethbridge

Please note: students participating in the competition MUST attend the networking reception and keynote to compete.
Case competition
October 19, 2019 - 8 a.m. (presentations begin at noon)

Markin Hall, University of Lethbridge
Gala dinner and awards
October 19, 2019 - 5:30 p.m. - 9 p.m.

Garden Court, Lethbridge College


Guest Speaker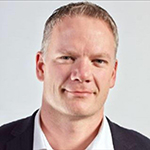 Steve Janz, Chief Client Officer at Agriculture Financial Services Corporation (AFSC)
Biography
A passion for Agriculture and People has fueled Steve's career across three provinces. It all began with the sale of a John Deere lawn tractor which eventually led to lending $70 Million to large greenhouse operations and now to leading 300 team members who deliver Agriculture Financial Services Corporation (AFSC) Client Services across the province.
Topic description
Steve will share his story on going from a small town farm kid in Manitoba to getting the opportunity to lead 300 passionate Agriculture Team Members across the province of Alberta. He will share life lessons learned and how taking ownership of your career from day one is the key to success!
Sponsorships
This unique event allows organizations to support and promote educational activities, based on practical business problems, for the future leaders in the agribusiness industry. If you would like to be part of this great opportunity to promote agribusiness in Southern Alberta, please review our 2019 Sponsorship Package.
2019 Sponsors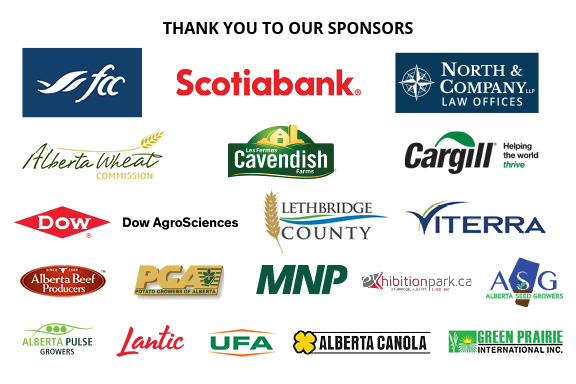 Location
See event description for details
University of Lethbridge & Lethbridge College
Canada