About this Event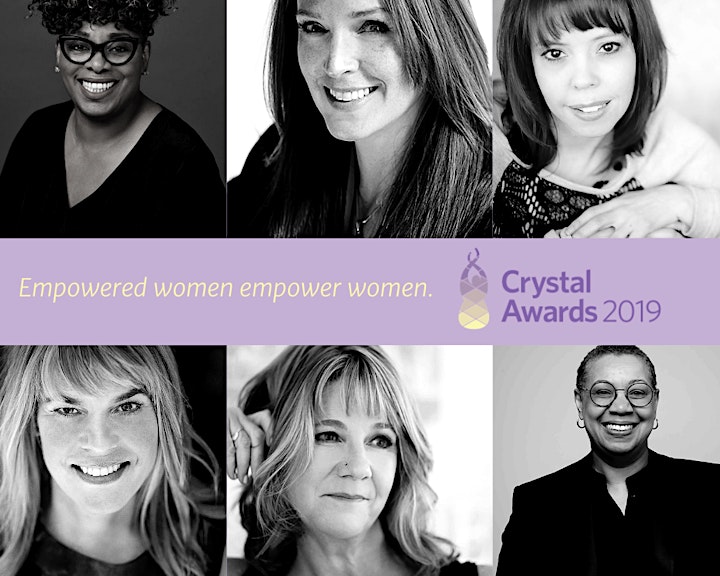 The Crystal Awards is Women in Film & Television – Toronto's (WIFT-T) annual tribute to women working in the Canadian screen-based media industry, as well as the men who champion them.
Every year, since 1988, we've invited the community – our partners, supporters, and members – to join us in honouring industry leaders for their excellence in creativity, innovation, and leadership in Canada's screen-based media industry. To date, more than 145 industry leaders have received a WIFT-T Crystal Award.
The 2019 Crystal Award Gala Luncheon will take place at Arcadian Court on Tuesday, December 3.
To learn about this year's Crystal Award recipients, please visit our website: WIFT-T Crystal Awards 2019.
Event Details:
Tuesday, December 3, 2019
Arcadian Court (401 Bay St., 8th floor), Toronto, ON
Event Times:
11:00am to 11:45am - Pre-reception,
12:00pm to 2:30pm - Awards luncheon
Ticket sales end on Monday, November 18, 2019, or while quantities last! No tickets will be available for purchase at the door.
Additional online services fees are charged for table (10 seat) purchases. To avoid online services charges you may complete your purchase with WIFT-T directly. To complete a purchase for a table (10 seats) by cheque or credit card, please contact Christina Anderson at canderson@wift.com.
To purchase limited Foundation tables or Foundation individual seats, please contact Karen Bruce, Executive Director - kbruce@wift.com.
For other inquiries, please contact Christina Anderson, Program & Special Events Manager at canderson@wift.com.