Description
Join us for the 2019 Spring Conference
Friday, April 12th to Sunday, April 14, 2019, at the Hilton Mississauga/Meadowvale, Mississauga.

The Video
Program / Schedule
Friday April 12th

2 Workshops
First Timers - DTMs Meet and Greet
Banner Parade
Opening Ceremonies
DTM Recognition Dinner and Dance
Saturday April 13th
Breakfast Buffet
2 Workshops

2 Workshops
Communication and Leadership Luncheon
Leadership Workshop

Evaluation Contest
Business Meeting
District Elections
Director's Banquet (Formal Attire)

Director's Ball with DJ
Sunday April 14th
Breakfast Buffet

District Keynote
District Leadership Panel
District International Speech Contest
Champion Luncheon

Douglas Barclay Award
Conference Keynote
Conference Keynote Speaker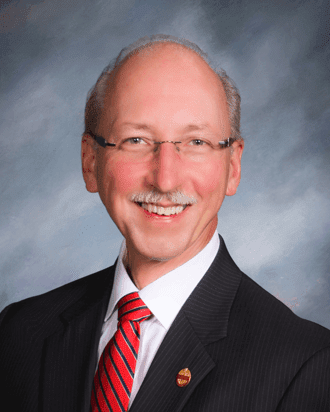 Richard E. Peck, DTM
First International Vice President, Toastmasters International
Richard Peck, DTM, of Seymour, Connecticut, is a senior member of the Network Support division at AT&T, where he has worked for over 30 years. As a project manager, he leads cross-functional teams on several multi-million dollar technology projects throughout the year. His responsibilities also include updating technical and training documents and providing project analysis and solutions.
He earned an MBA in international business at the University of Texas at Dallas. Peck is a certified project management professional by the Project Management Institute. His volunteer work includes serving as club president and lieutenant governor for Kiwanis International as well as serving in various capacities with the Catholic War Veterans. He also enjoys traveling, photography and studying world cultures.
A Toastmaster for 11 years, Peck has been a member of his home club, Nutmeg in Woodbridge, Connecticut, since 2006. He has held a number of high-profile leadership positions within Toastmasters, and has attained the Distinguished Toastmaster designation—the highest level of educational achievement in the organization.
He says, "To me, Toastmasters is about making a positive, life-changing impact on individuals throughout the world."
As an officer of the Toastmasters International Board of Directors, Peck is a "working ambassador" for the organization. He works with the Board to develop, support and modify the policies and procedures that guide Toastmasters International in fulfilling its mission.
Venue
Hilton Mississauga/Meadowvale


Be sure to mention Toastmasters to receive the special negotiated rate!
For room reservations please contact:
Hilton Mississauga/Meadowvale
6750 Mississauga Road
Mississauga, Ontario
Canada L5N 2L3

Tel: 905.821.1981