Sales Have Ended
Ticket sales have ended
Thank you for your interest in the 2019 Equality Breakfast! Ticket sales have now ended and we look forward to seeing you at the event! If you have any questions or comments, please feel free to contact us at 604.684.8772 or info@westcoastleaf.org.
Sales Have Ended
Ticket sales have ended
Thank you for your interest in the 2019 Equality Breakfast! Ticket sales have now ended and we look forward to seeing you at the event! If you have any questions or comments, please feel free to contact us at 604.684.8772 or info@westcoastleaf.org.
Description
The best event this side of noon!




Presented by


with Media Sponsor

---
Join us early on International Women's Day morning to be inspired and to support the work of West Coast LEAF. Enjoy a delicious vegetarian breakfast, bid on an awe-inspiring array of silent auction gifts, services, getaways, and activities, and have a meaningful start to your IWD celebrations.

Keynote speaker: Dr. Willie J. Parker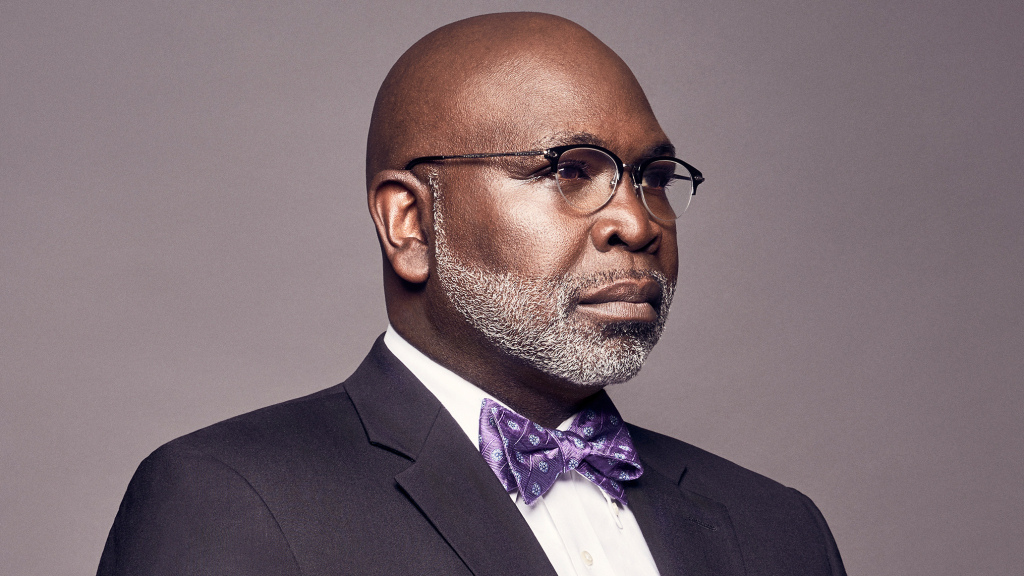 We're thrilled to announce that Dr. Willie J. Parker will deliver the keynote at our 2019 Equality Breakfast. Dr. Parker is a reproductive justice advocate who travels as an abortion provider in Alabama and Georgia, and the author of the recently released book, Life's Work: A Moral Argument for Choice. His most recent work has focused on violence against women, sexual assault, and reproductive rights and justice through advocacy and provision of contraceptive and abortion services.
Taking place the morning of International Women's Day, Friday, March 8, 2019, at the Fairmont Hotel Vancouver, Dr. Parker's speech will highlight the fundamental importance of reproductive justice to the movement for gender equality, the ways that access to abortion continues to be threatened despite hard-fought legal victories in the US and Canada, the particular impacts of those threats on marginalized and racialized people, and why as a man of religious faith he considers this critical work.
Click here to learn more about Dr. Parker.
**Doors and silent auction open at 6:30 a.m.**
Seating: Individual ticket holders are seated on a first-come basis on the morning of the event. Open tables will be marked by a coloured balloon and ushers will be present to help direct you. Event Sponsors and those who have purchased full tables have reserved seating, which is assigned on a first-purchase, first-serve basis.

Want to buy a table but split the cost with friends and colleagues?
Option 1) You can pay for the whole table (10 seats) and receive one tax receipt for the eligible portion.

Option 2) You can have one person pay for the whole table (10 seats) on behalf of multiple people who are splitting the table cost, and West Coast LEAF can issue separate tax receipts for each payer if you provide the necessary information. To do this, please list a Table Champion (it can be yourself or someone you assign with this task) when making your purchase. The Table Champion is the main contact person who liaises with West Coast LEAF to organize the tickets and receipts. The Table Champion must email info@westcoastleaf.org with the breakdown of: how much each person has paid, which guests require a tax receipt, and the addresses for where to mail each tax receipt. This is in addition to communicating any accessibility requests, including any mobility and dietary restrictions, etc.

Option 3) *Feb. 22 update: all of our reserved tables are now sold out and we are not able to add new compiled table requests* You can organize a table by having everyone separately purchase individual tickets, and then combining 10 paid tickets into a table reservation. To request a table reservation (consisting of 10 individual ticket holders), contact info@westcoastleaf.org before Thursday February 28, with: 1) the Eventbrite order numbers of all 10 purchased tickets, along with the guest names; and 2) what table name you would like to appear on the event table directory. Your request will be processed ONLY after all 10 ticket purchases have been confirmed. You will receive a final confirmation from West Coast LEAF.
Tax receipts: Individuals who purchase tickets will receive a tax receipt for the eligible portion of their ticket(s) if a mailing address is provided. A $40 tax receipt will be issued for early-bird tickets; a $50 tax receipt will be issued for regular priced tickets; $400 for early-bird tables of 10 and $500 for regular tables of 10.

Food: The Equality Breakfast menu is coming soon and is, as usual, vegetarian with vegan options upon request. For other dietary requests, please note your dietary requirements in your ticket order OR email info@westcoastleaf.org by Friday, March 1.

Accessibility: We provide American Sign Language interpretation, and the Fairmont Hotel Vancouver is wheelchair accessible. Please let us know if you would benefit from ASL interpretation so that we can ensure that you have appropriate seating. For those who use a wheelchair or other assisted mobility device, we would like to reserve you a fully accessible seat. Please enter any accessibility requests on your Eventbrite order form or email info@westcoastleaf.org. Please note that the deadline for accessibility requests is Friday, March 1.
Sponsorship: To learn about the impact and benefits of becoming a valued Event Sponsor, request a sponsorship package, or to discuss your level of support, contact Basya at development@westcoastleaf.org or call 604-684-8772, ext. 114.
Silent Auction: We're excited that doors will open at 6:30 AM to provide you the most time possible to browse and place your bids! More information on the auction is coming soon. We can't wait to start giving you a sneak peek at all the fabulous items. If you would like to support West Coast LEAF with a silent auction donation, we'd be so thankful! Please contact Sharon at donormgr@westcoastleaf.org. We'd love to feature your business or creative venture at our event!
More questions? We'd love to answer your questions! Call 604-684-8772 or email your questions to info@westcoastleaf.org.
We respectfully acknowledge that this event is taking place on the traditional, ancestral, and unceded homelands of the Coast Salish peoples, including the xwməθkwəy̓əm (Musqueam), Skwxwú7mesh (Squamish), and səl̓ílwətaʔɬ/Selilwitulh (Tsleil-Waututh) Nations—where many of us are uninvited guests. As we gather on International Women's Day, we want to recognize and celebrate the work of Indigenous women, girls, and Two-Spirit people in resisting ongoing colonial and misogynistic violence and injustice.