Location
Rialto Theatre
5723 Park Ave
Montreal, QC H2V 4H2
Canada
Description
Montreal! We've traveled across Canada and rounded up an amazing lineup of speakers and startups to showcase at the Fundica Roadshow finale! Get your ticket ☝️
In the morning, keynote speakers will share war stories and insight about fundraising and scaling their tech companies. Our speakers include: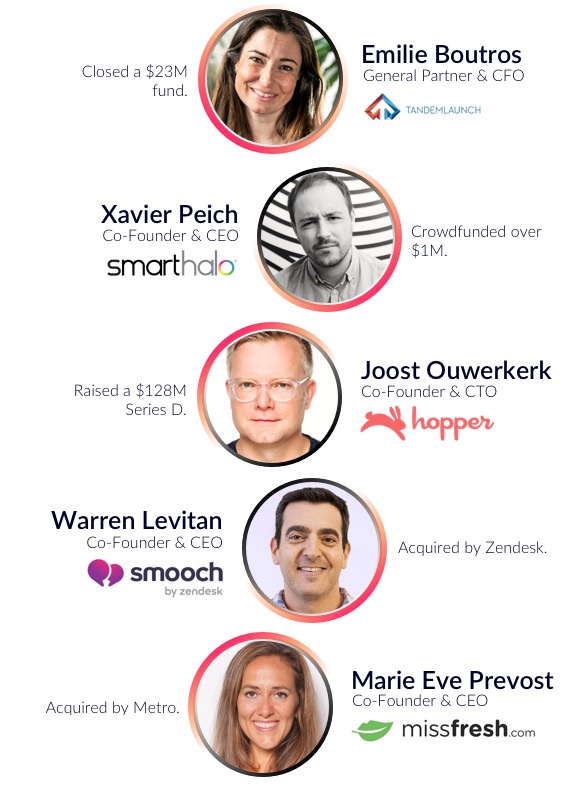 In the afternoon, witness 10 startups pitch live and face off for their share of $1,000,000 provided by Panache Ventures, BCF Ventures, and syndicate leads from AngelList.

Are you fundraising? Because top-tier investors from Real Ventures, BDC, Front Row Ventures, Anges Québec, R&D Capital, and over 20 other investors will be there ready to hear your pitch!

Need more reasons to attend?

- Learn about important funding trends and opportunities
- Discover available resources to start and grow your business
- Connect with members of the tech community

AGENDA

9:15am - 10:00am Registration + Networking
10:00am - 10:15pm Partner Introductions
10:15am - 12:20pm Keynote Speakers
12:20pm - 1:25pm Networking Lunch
1:25pm - 1:30pm Judges/Investors Introductions
1:30pm - 4:00pm Live Pitch Competition
4:00pm - 4:15pm Musical Medley by Rick Miller
4:15pm - 4:30pm Winner Announcement
4:30pm - 6:00pm Networking Cocktail

Don't miss your chance to attend this one-of-a-kind experience!