Description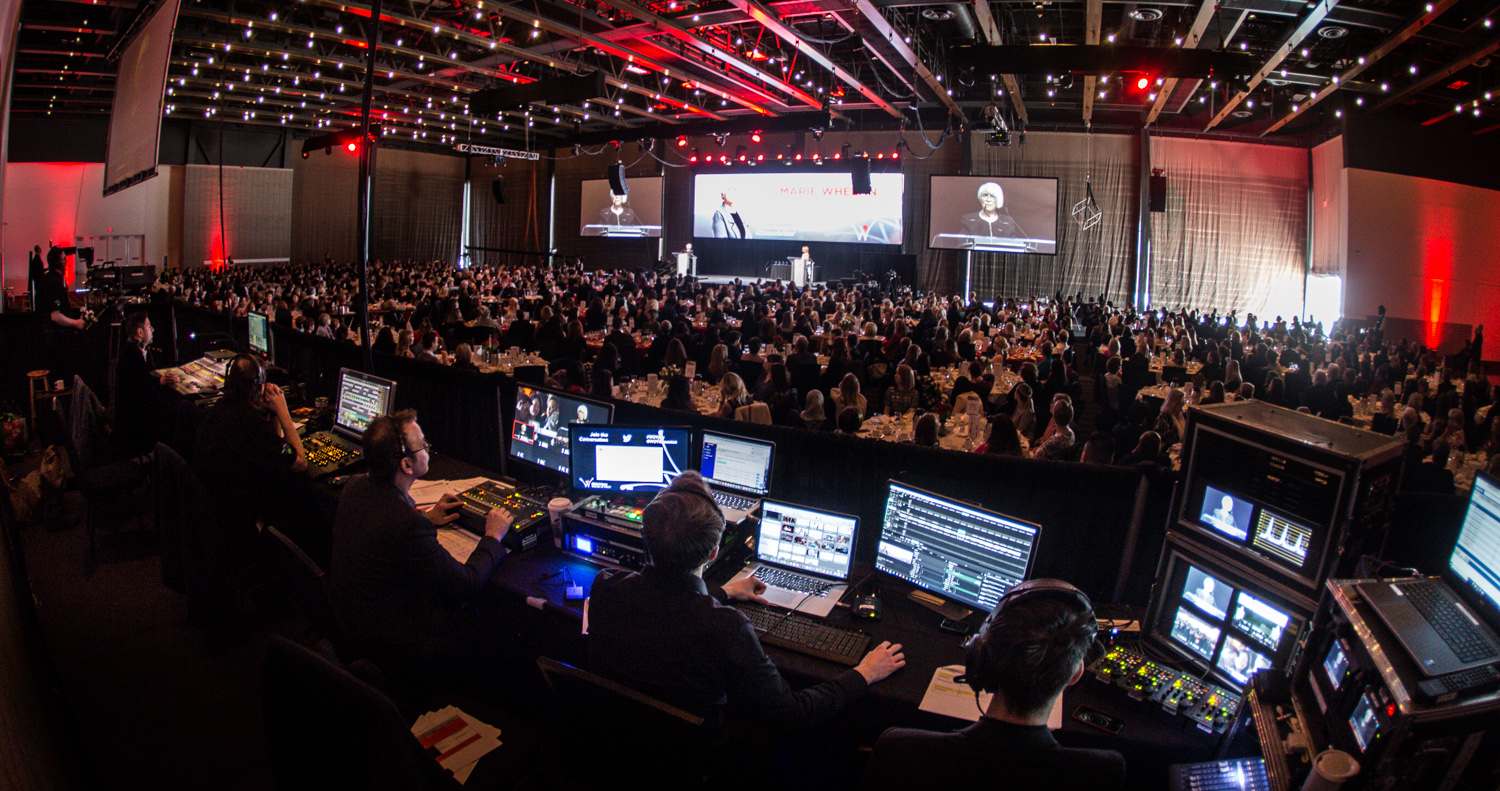 NEW TIME!
One of Edmonton's longest-running and most inspirational events of the year is back!
We listened to your feedback and switched to an early evening event so no one has to rush back to the office. Come right after work, enjoy a wine reception, live entertainment and inspirational stories, and cap off a wonderful evening with the post reception where you can meet this year's honourees.
"We have Kleenex on every table because we laugh, we cry, we share." - Lesley MacDonald, founder/producer
The consistently sold-out spirit-lifting Global News Women of Vision Celebration is the highlight of the Woman of Vision television program. Much more than a women's event, this is a celebration of leadership, courage and innovation, and the people who are making a difference in our community. You'll hear from the dynamic women featured on Global News Edmonton over the last year.
"Stories that inspire" - Winner of 3 National broadcasting awards
Complimentary award-winning wines are courtesy of Dirty Laundry Vineyard.
All ticket holders are eligible to win a VIP business class trip for two to Iceland, courtesy of Edmonton International Airports!
For more information, please visit www.GlobalWomanofVision.com. For updates and exciting announcements please follow us on Facebook, Instagram, and Twitter.
---

Event Timings:

Doors open at 4:15 PM

Pre-Event Foyer Reception
4:30 PM

Dinner Celebration
6:00 PM SHARP!

Post-Event Foyer Reception
8:45 PM


* New this this year: a limited number of Pre-Event Reception ONLY tickets will be available at $50.00 per ticket (plus all applicable fees).
---

The 2018/2019 Recipients:


Veronica Ryl, Paramedic & Adventurer

Marni Panas, Transgender Advocate

Stephanie Bach, Vertical Farming Scientist

Shirley Benson, District Chief of Edmonton Fire Rescue Services

Carol Olivieri & Marcia Mydlak, Blue Kettle Specialty Foods


Audrey Poitras, President of The Metis Nation of Alberta

Chau Lui, Paris Jewellers

Rosella Bjornson, Canada's 1st Female Airline Pilot

Dr. Michiko Maruyama, Cardiac Surgery Resident & Toy Designer

Cecile Bukmeier, Auto Body Technician

Bean Gill & Nancy Morrow, ReYu Paralysis Recovery Centre

Annette Loiselle, SkirtsAfire Festival
---