Description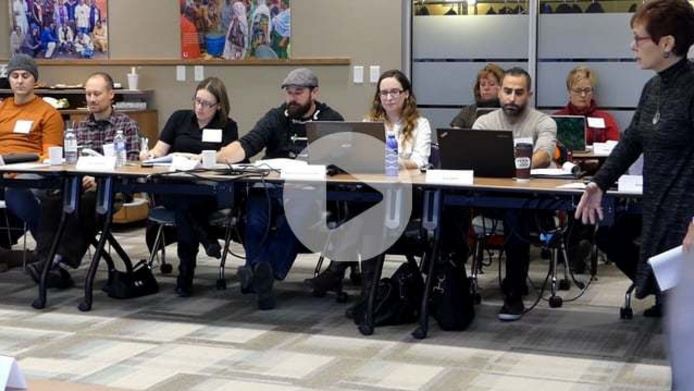 If you're like most business owners, it's an ongoing challenge to find time to work ON your business, instead of just IN it. The 2019 GoalKeepers 1-Day Workshop on November 30 offers a convenient solution to this never-ending challenge with a strategic thinking process that gets you organized and focused in a single day.
In one action-packed day, you'll have the opportunity to:
Consider your business strategy. What activities and innovations will make your business stronger, more agile, and more profitable during 2019?
Examine your 2019 vision, goals, time, projects, and priorities, across 6 key management areas of your business.
Reflect personally on your strengths, challenges and work-life balance in 4 key leadership areas.
Transform all of your various wishes and inklings into do-able action plans that strengthen best practices, and increase revenues and profits throughout 2019.
So you can...
Get a handle on what's working in your business, then strengthen it to take advantage of opportunities, overcome weaknesses, and minimize threats.
Develop a detailed roadmap complete with quarterly project plans, tasks, and roles.
Walk away completely focused and organized to accomplish your next level - your vision, strategy, goals, and plans - during 2019.
Look, we know you're a smart person and could sit down and figure out some of this on your own.
But seriously...will you?? One of the biggest obstacles owners face is not having a clear time set aside and a structured process by which to think bigger-picture and longer-term. Here is your opportunity to overcome these very real obstacles to growth!
Besides, we've always found it's way more fun to have...
A proven, structured thinking process to focus our many inklings, ideas, and plans.
A pre-determined time container to ensure our planning actually gets done.
Motivated and helpful companions for the journey.
And this year we're also going to get out of Dodge...the Crieff Hills Retreat Centre just outside of Cambridge ON provides the perfect setting to escape the daily grind, focus, and just breathe. Located just 30 minutes from Kitchener and Milton, 20 minutes from Cambridge & Guelph.
Invest just one day out of the year in yourself and your business ... and get focused, energized and positioned to take advantage of every opportunity in 2019!

---
Clarity + Focus + Action = Success in 2019. Sounds clever enough. But don't take our word for it. Here's what peers from last year's Workshop are saying:
"We now have over 25 projects in our pipeline, and our marketing campaign has had a stellar engagement rate." - Greg Wood, Business Broker
"A year ago, my financial goal seemed completely unattainable. I've now exceeded it! GoalKeepers has given me a structure, a format, and a supportive community for moving forward." - Laurie Blaikie, Psychotherapist
"When you envision a different future in your mind, you start to shape that future. I now have more interesting work, with higher-value clients, and am being paid what I'm worth." - Jeanette Thompson, Digital Marketing Strategist
"I've clarified my direction, and you've all helped me get to my next level." - Barbara Kephart, Management Consultant and Business Activator
"Enlightening! The Wheel and the Buyer Journey really stood out for me." - Tracy Poizner, Step-parenting Coach
"The North Star exercise has been reshaping what I do over the next two years." - Bonita Gionet, Business Relationship Manager
"Breaking ideas down by quarter to reach my bigger vision has made everything actionable. Thank you!" - Breana Hamilton, Content Development Strategist
---
Friday November 30, 8:30 am to 4:30 pm.
Crieff Hills Retreat Centre, 7098 Concession 1, Puslinch Ontario N0B 2J0. 30 minutes from Kitchener and Milton, 20 minutes from Cambridge & Guelph.
Investment: $139. Includes a delicious hot lunch and free parking.
Similar workshops elsewhere sell for $$ hundreds more. But we love small business owners and our goal is always to keep our prices super-affordable for you!
Oh, and by the way...check out the video from our 2016 GoalKeepers workshop!
---
This workshop is ideal for:
Small business and professional service owners within any industry or professional designation.
---
Lois Raats MEd CCC BCC is a business growth consultant, executive and leadership coach, and founder of Ready2Grow Associates. For over 30 years she has helped all kinds of people accomplish their next level in life and business. 13 years ago Lois founded Ready2Grow Associates in order to help small business owners overcome their predictable obstacles to growth. Her proven process has helped hundreds of owners to increase profits and get to their next level.