Multiple Dates
2019 Industry Forum & Forest NB/ARPFNB AGM's - "Forests for the Future"
Description

This year marks the 62nd meeting of industry leaders and our program is designed to look at themes consistent with the forward vision of forestry. "Forests for the Future" is the theme that will be explored through our three plenary sessions with notable panelists contributing their expertise on subjects including trade & economics, forestry research and policy& regulation.
Forest NB is pleased to welcome the members of the Association of Registered Professional Foresters of New Brunswick to this year's Industry Forum. Professional foresters are vital to the sustainability of the forest sector and we are pleased to have them hold their annual general meeting in conjunction with our event. Welcome!
Our event kicks off with the always entertaining opening dinner on the evening of March 13th. This years keynote will be delivered by Professor Joe Schwarcz of the McGill University Office for Science and Society. Dr Schwarcz is a well recognized science advocate and promises to deliver an eye opening presentation on the need for separating sense from nonsense.
Check out our 2019 Agenda, Sponsorship Opportunities, and Venue/Room Reservations below: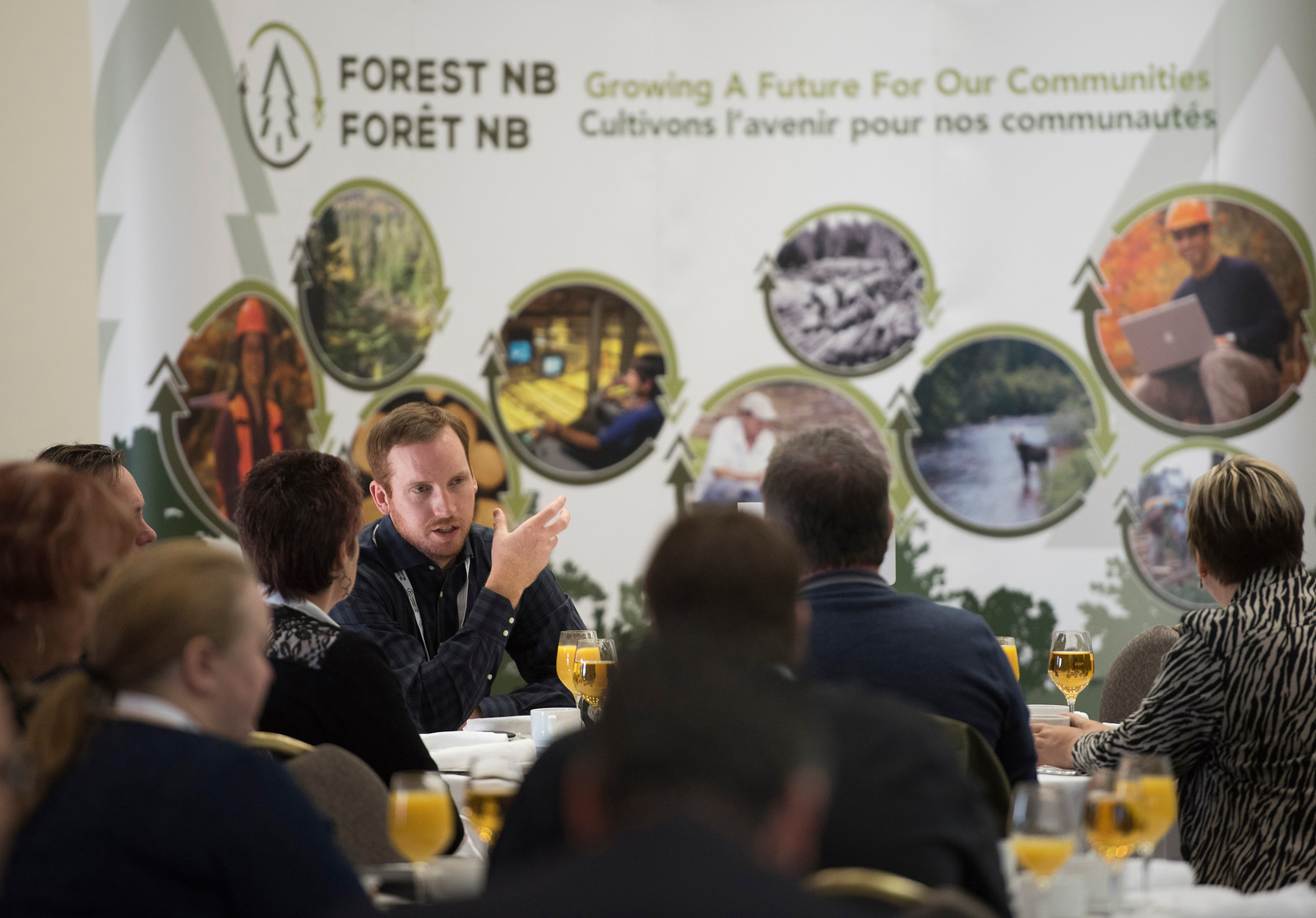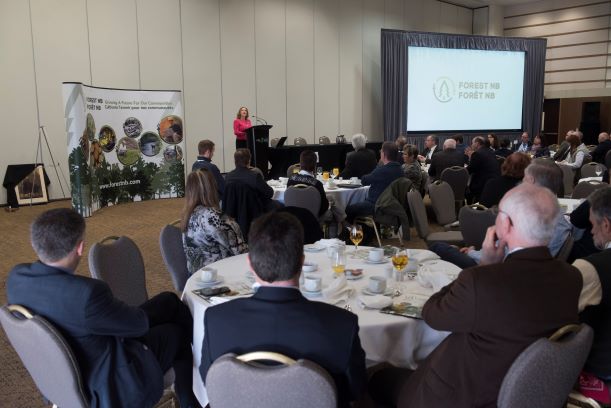 ---

Last year's AGM was widely praised as one of the best forestry events of the year, don't miss your opportunity to get your company the visibility it needs by sponsoring our event!
Event sponsorship offers a rare opportunity to promote your company/organization to a large gathering of forest industry professionals. With sponsorship, you gain:
* advertising prominence during the event,
* an opportunity to learn about the latest developments in the forest sector, and
* an exclusive opportunity to network with forestry and allied professionals.
This year we are offering 4 levels of sponsorships:: Plantinum, Gold, Silver, and Bronze.
(Please refer to the Sponsorship form for further details and description). There are 19 spaces available for booth and/or displays, so don't delay and register early.
To provide a level or sponsorship or secure booth space, please complete the
SPONSORSHIP FORM and return form to: reception@forestnb.com, or by fax 506-450-3128. Payment Options by Cheque or Invoice + HST.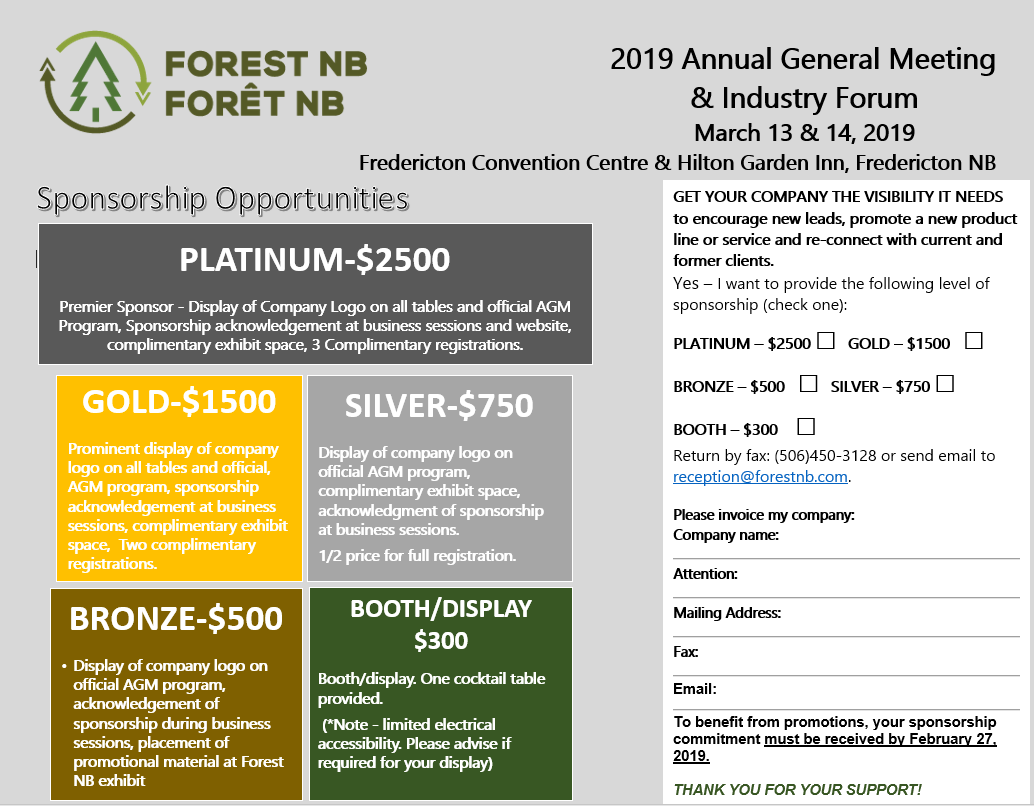 If you have questions or require additional inforamtion please call 506-452-6930 or email reception@forestnb.com
Thank you for your support in making this event successful!
---
Sponsorship Displays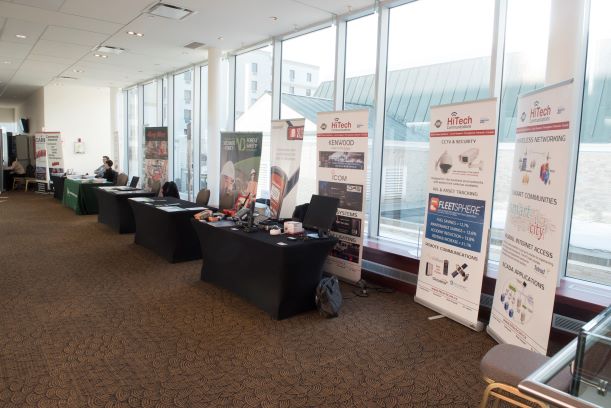 ---
Venue/Reservations
Fredericton Convention Centre - 670 Queen Street, Fredericton, NB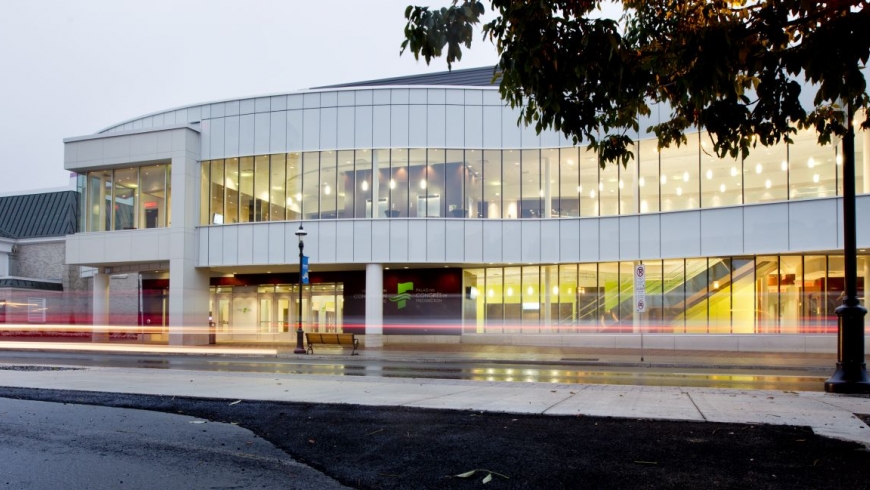 Hilton Garden Inn
A block of rooms has been reserved at the Hilton Garden Inn Wednesday, March 13th.
The rate is $139.00/single or double occupancy. Preferred hotel rates are valid until March 1st. Please quote name "FOREST NB".
The rooms will be held until March 1st, 2019
To confirm your reservation please call the Hilton Garden Inn directly at 506-999-1551.
Organizer of 2019 Industry Forum & Forest NB/ARPFNB AGM's - "Forests for the Future"