About this Event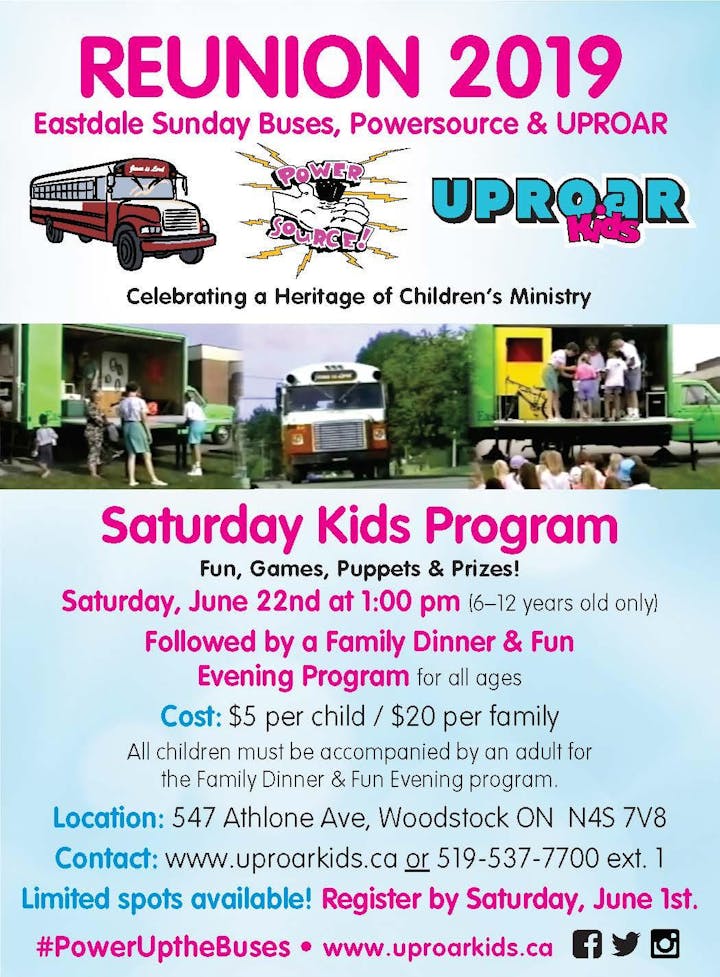 Fun, Games, Puppets & Prizes! Children's program(6–12 years old only) Followed by a Family Dinner & Fun Evening Program for all ages.
When: June 22nd at 1:00 (children's program) 5:00 pm (Family Dinner and Program)
Cost: $5 per child / $20 per family.
All children must be accompanied by an adult for the Family Dinner & Fun Evening program.
Location: 547 Athlone Ave, Woodstock ON N4S 7V8
Contact: www.uproarkids.ca or 519-537-7700 ext. 1
Limited spots available! Register by Saturday, June 1st.
Celebrating a Heritage of Children's Ministry
#PowerUptheBuses •www.uproarkids.ca