2019 Konnect High School Mentorship Camp | 한인장학재단 하이스쿨 리더쉽 캠프
Description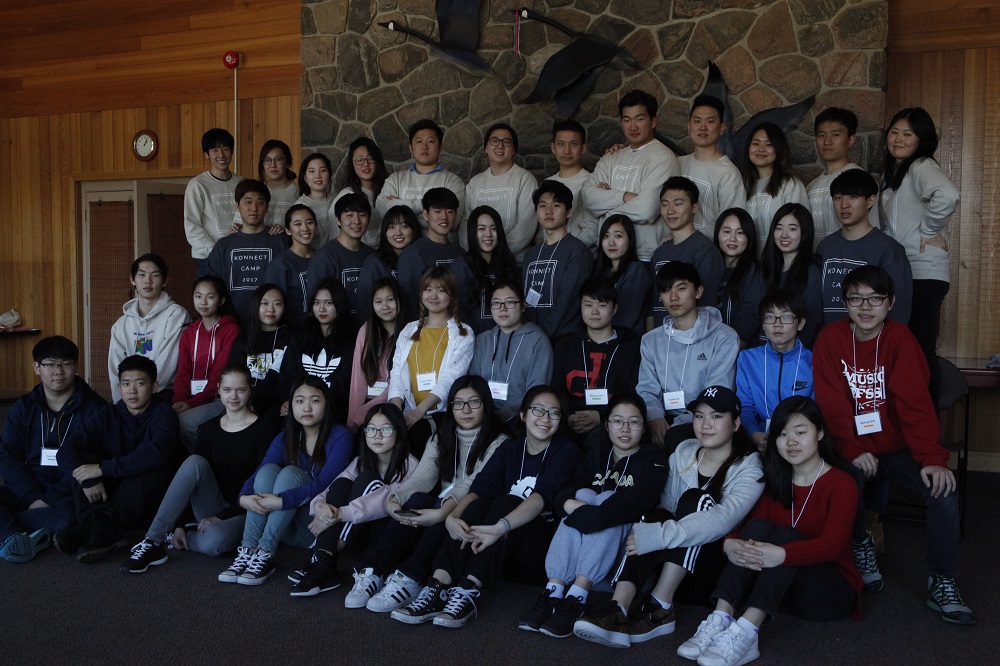 [Korean description available below]
Konnect Mentorship Camp is back again, with new exciting content and activities in store over a 2 night 3 day retreat! Taking place at the Braeside Camp from March 9th to 11th 2019, it is sure to be a great opportunity for all high school students to receive mentorship from both university students and young professionals from diverse backgrounds, as well as having a chance to build long lasting friendship with fellow Korean-Canadian high school students.
Ticket price is $150 until February 1, then $170 from February 2nd. In addition to the early bird discount, we are offering a 'Bring a Friend' promotion where each ticket will be sold for $130 during Early Bird and $140 during Regular periods when you register more than one person. Round trip transportation will be provided from Earl Haig High School and Square One, departing at 10:00am and 10:40 am on March 9th, returning on March 11th.
Please see below for how you can register to be a part of this exciting march break retreat! For any questions you have, please reach out to us at konnect@kcsf.ca.
Please ensure that you complete an application form for EACH participant that you have registered / paid for by following this link: https://goo.gl/forms/X15uv680xpLVHn5c2

한인장학재단 (KCSF) 학생 계발부 (SDC)에서 주관하는 Konnect Mentorship 고등학생 캠프가 이번년도에도 어김없이 돌아왔습니다! Braeside Camp에서 3월 9일부터 11일까지 2박3일로 주최되는 이번년도 캠프에는 새롭게 짜여진 프로그램들과 다채로운 레크리에이션 액티비티를 통하여 참여하시는 고등학생분들에게 포괄적인 멘토쉽, 다양한 진로상담 그리고 다른 학생분들과 뜻깊은 교류를 할수있는 기회의 장을 만들려 합니다.
티켓은 2월 1일까지 신청하시는 학생들께 $150 그리고 2월 2일부터 신청하시는 분들께는 $170로 판매하고 있습니다. 또한 더 합리적인 가격을 제공하기 위하여 'Bring a Friend' promotion을 진행중입니다. 한분이상 신청하실 경우 $130 (Early Bird) / $140 (Regular) 에 티켓을 판매중 입니다. 3월 9일 오전 10시에 Earl Haig High School, 10시40분에 Square One Mall에서 픽업 해 드립니다.
이 링크를 클릭하여 등록 / 지불 한 각 참가자를위한 신청서를 작성해주세요: https://goo.gl/forms/X15uv680xpLVHn5c2