Sales Have Ended
Ticket sales have ended
Thank you for registering for this Silicon Halton event! Look forward to seeing you there.
Sales Have Ended
Ticket sales have ended
Thank you for registering for this Silicon Halton event! Look forward to seeing you there.
Description
Learn how the 2019 Ontario Employment Laws changes and more will impact your business.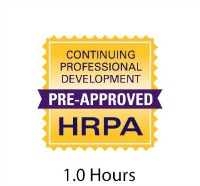 In the past year the Ontario employment laws have shaken up the workplace and HR practices due to recent sweeping statutory changes. The previous Provincial government enacted a Bill which came into force on January 1, 2018. Then, many of these changes where altered by the current government's Bill, which took effect January 1, 2019. What has happened now that the dust has settled?
These changes carry significant ripple effects to all organizations operating in Ontario, small and large. Are you incorporating these changes into your workplace? Are you planning ahead effectively? Take this opportunity to learn from an expert the impact these changes will have on your company and help give you a peace of mind.
Some of the topics include:
Cannabis at the Workplace
What's allowed, and what's not?
What does/should your employee manual cover?
Does your employee manual protect your business?
New and Controversial Employment Standards Changes for 2019
From Bill 148 to Bill 47, what's gone, what's new, and what's newer?
Getting it right once and for all the minimum standards that are here to stay
Updates on Bonuses at Termination
When is discretionary bonus truly discretionary?
What are your obligations as the employer on paying bonuses to the departing employee
Does your employment agreement protect you on bonuses?
Join us over breakfast to learn about these changes and how they impact your organization.
HRPA Continuing Professional Development (CPD) Preapproved 1.0 hr.
Presenter: Tina K. Lee, Managing Partner, Lee Workplace Law
Tina Lee has extensive employment, human rights, and workplace law experience. Tina's employment and workplace law practice covers employment agreements and policies, wrongful dismissal litigation, workplace harassment and discrimination matters, restrictive covenant disputes, high profile business transactions, and other workplace matters.
Tina helps bring productivity and engagement to your workplace.