Description
Construction and development in Ontario generate millions of cubic metres of excess soil that must be transported across the province each year. The movement and relocation of soil must be properly managed to mitigate negative impacts on communities and the natural environment.

On December 4th, join the Canadian Urban Institute and experts from industry, government, NGOs and academia to discuss how we are working together to develop solutions for better excess soil management, including best practices for implementing the proposed provincial regulation

CUI will convene the 2019 Ontario Excess Soil Symposium to address:
Benefits and challenges of excess soil reuse for municipalities, communities and the development industry;

Updates on excess soil policies and regulation;

Lessons learned from case studies and pilot projects;

and more.
*Speakers will be announced soon.
*Early bird sales are limited.
---
A very special thank you to our sponsors: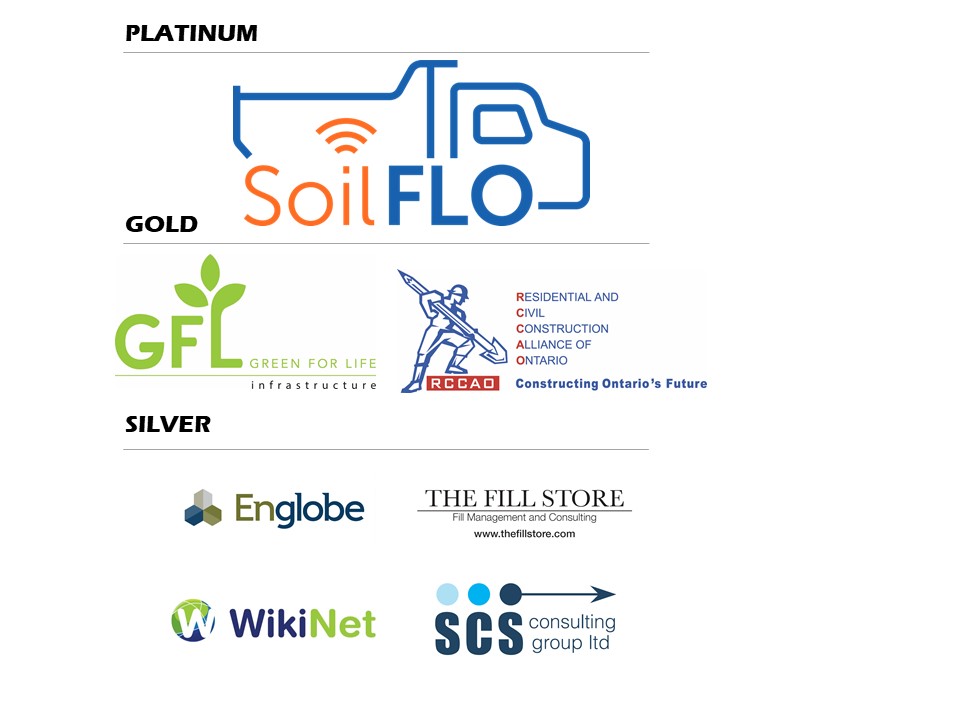 Limited sponsorship opportunities are still available; please contact Geneva Starr (gstarr@canurb.org) for more details. View our Sponsorship Package.
---
CUI is aiming to make this event as accessible as possible and has set aside a number of complimentary tickets. If you are unwaged, underemployed or a student, please message us for more information.