Description
Canada-China Friendship Society of Ottawa is proud to launch the 3rd Annual Ottawa Canada-China Film Festival.
The Ottawa Canada-China Film Festival is a volunteer-led celebration of Canada and China relations and is dedicated to helping Canadians become better informed about China–its past, its current achievements and challenges, and what the future may hold.
All films will be presented with English subtitles.

Click on "Select A Date/Tickets" to purchase either individual film tickets or a festival pass for all 3 films. Please note and take advantage of the Early Bird pricing (deadline: September 21, 2019). Tickets available at the door.

---
2019 Film Selection and Screening Dates
October 2 | Our Time Machine |

Documentary, Drama, Family



When influential Chinese artist Ma Liang (a.k.a. Maleonn) realizes that his father Ma Ke, an accomplished Peking Opera director, is suffering from Alzheimer's disease, he invites his father to collaborate on his most ambitious project to date - a haunting, magical, autobiographical stage performance featuring life-size mechanical puppets called "Papa's Time Machine". Through the creation of this play, the two men confront their mortality before time runs out and memories are lost forever.


Directors: S. Leo Chiang, Yang Sun
Showtime: 7:00pm | Runtime: 1h 26min

Official site | Film Review (Variety.com) | Trailer (HotDocsFest)
---
October 9 | A First Farewell | Drama

*Plus* Screening of Bao (2018) G | 8min | Animation, Short, Family
"An outstanding debut feature by Chinese writer-director Wang Lina, "A First Farewell" centers on three Uighur children and their farming families whose lives are upended by regulations demanding increased levels of Mandarin language-based teaching in schools." - Richard Kuipers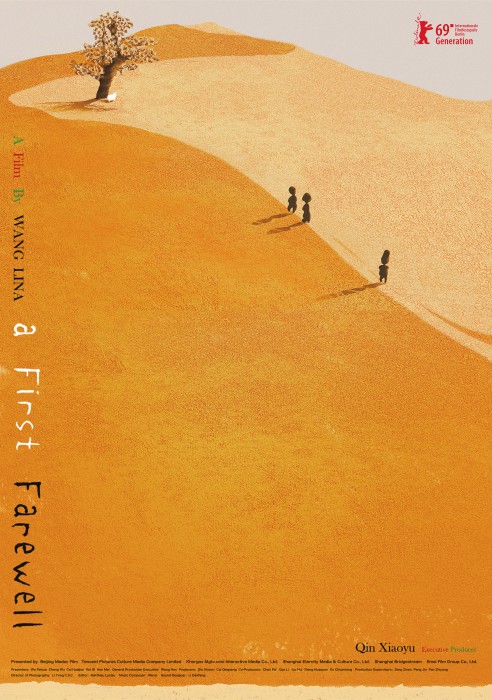 Director: Wang Lina
Showtime: 7:00pm | Runtime: 1h 26min

Official site (IMDb) | Film Review (Variety.com) | Trailer
---
October 16 | To be announced