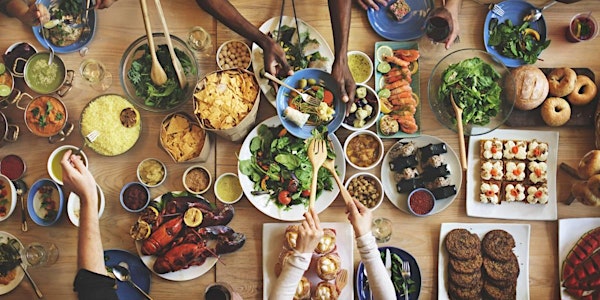 2019 Slow Food Canada National Summit - Sommet national Slow Food Canada
Description
La version en français suit.
Feeding Our Future
The Slow Food in Canada 2019 National Summit will be hosted by Slow Food Guelph Wellington in Guelph, Ontario May 2 - 5, 2019.
There is no better place to discuss the future of food than in the city of Guelph and the County of Wellington which is working towards becoming Canada's first circular food economy. Topics will include food waste, cultivating access to nutritious food within our community and using technology and innovation in our food systems
Tickets
Entire Conference, includes all tours, events and meals:
Slow Food Members: $350 (+ ticket administration fee)
Non-members: $450 (+ ticket administration fee)
The ticket discount for Slow Food members has been sent to Slow Food members by email. If you are a member and did not receive it, please email: info@slowfood.ca
Interested in becoming a member? Visit: http://slowfood.com/joinus/membership/canada and let us know by emailing info@slowfood.ca and we'll send you the discount codes.
******
En français:
Nourrir notre avenir
Le Sommet national de Slow Food au Canada 2019 se tiendra à Guelph, Ontario du 2 au 5 mai 2019 où nous serons accueillis par Slow Food Guelph Wellington.
Guelph est l'endroit idéal pour aborder cet enjeu puisque la ville s'efforce de devenir la première économie alimentaire circulaire du Canada. Parmi les sujets abordés : le gaspillage alimentaire, le développement de l'accès à des aliments nutritifs au sein de notre communauté et l'utilisation de la technologie et de l'innovation dans nos systèmes alimentaires.
Billets
La conférence entière, incluant toutes les visites guidées, les événements et les repas (dont ceux qui ont un billet d'entrée séparé) :
Membres Slow Food : $350 ( +Frais d'administration de billets de $22.32)
Non-membres : $450 (+Frais d'administration de billets de $28.41)
La réduction de billet pour les membres Slow Food a été envoyée aux membres Slow Food par courrier électronique. Si vous êtes membre et ne l'avez pas reçu, veuillez envoyer un courriel à: info@slowfood.ca
Intéressé à devenir membre? Visitez: http://slowfood.com/joinus/membership/canada et laissez-nous savoir et nous vous enverrons les codes de réduction