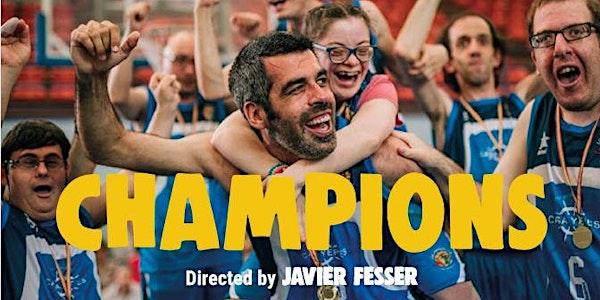 2019 TORONTO SPANISH FILM FESTIVAL - Campeones (Champions)
Location
University of Toronto
Northrop Frye Hall Room NF003
73 Queen's Park Crescent East
Toronto, ON M5S 1K7
Canada
Description
The Spanish Film Festival will run every Thursday evening from October 10th to October 31st, 2019 and is organized by the Department of Spanish and Portuguese of the University of Toronto, and the Embassy of Spain in Canada.
Doors open at 5:30pm and movie starts at 6:00pm.
---
Film Title: Campeones (Champions)
Director: JAVIER FESSER
In Spanish with English subtitles. Comedy / drama.
---
Storyline:
Marco is an assistant coach in Spain's top basketball league. One day, after getting drunk, his frustration and bad attitude get him involved in a traffic accident that lands him in court. He loses his job and his girlfriend and is sentenced to the worst possible punishment for his ego: coaching a group of intellectually-disabled players that have never touched a ball before. Through their innocence, tenderness and plenty of good humour, they will teach Marco about the things that really matter. They are the true Champions of Life.
---
Winner of 3 Goya Awards: Best Film, Original Song and New Actor.
Campeones (Champtions) is one of the biggest box-office successes in Spain last year, and winner of the Goya for Best Film.
---
Please click on the Spanish Culture website for more information.