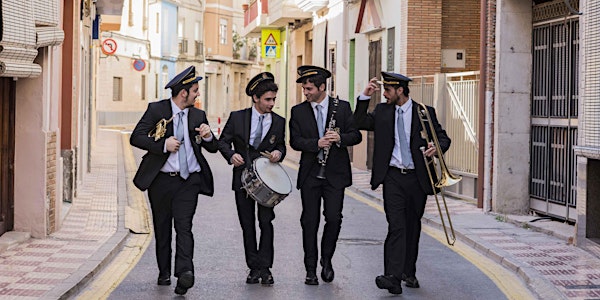 2019 TORONTO SPANISH FILM FESTIVAL - La Banda (Love Beats)
Location
University of Toronto
Northrop Frye Hall Room NF003
73 Queen's Park Crescent East
Toronto, ON M5S 1K7
Canada
Description
The Spanish Film Festival will run every Thursday evening from October 10th to October 31st, 2019 and is organized by the Department of Spanish and Portuguese of the University of Toronto, and the Embassy of Spain in Canada.
Doors open at 5:30pm and movie starts at 6:00pm.
---
Film Title:
La Banda
(Love Beats)
Director:
ROBERTO BUESO
In Spanish and Catalan with English subtitles. Drama.
---
Storyline:
Edu is a young musician who will have to temporarily abandon his monotonous life in dreary London to return to his hometown in Spain for his brother's wedding. After years away, a sense of strangeness and nostalgia leave him feeling like he's on the outside looking in until, gradually, the reunion with friends, family and especially, Alicia, his secret crush and his best friend's girlfriend, bring out feelings that he thought he had gotten over.
---
Official Selection at the Malaga Spanish Film Festival.
Audiences will have the opportunity to enjoy the self-consciousness of growing up at watching La Banda (Love Beats)
---
Please click on the Spanish Culture website for more information.