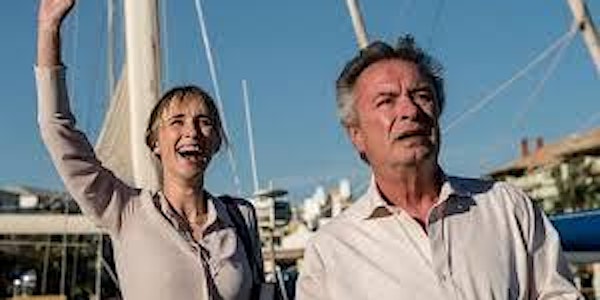 2019 TORONTO SPANISH FILM FESTIVAL - Yo, mi mujer y mi mujer muerta (Me, my...
Location
University of Toronto
Northrop Frye Hall Room NF003
73 Queen's Park Crescent East
Toronto, ON M5S 1K7
Canada
Description
The Spanish Film Festival will run every Thursday evening from October 10th to October 31st, 2019 and is organized by the Department of Spanish and Portuguese of the University of Toronto, and the Embassy of Spain in Canada.
Doors open at 5:30pm and movie starts at 6:00pm.
---
Film Title: Yo, Mi Mujer y Mi Mujer Muerta (Me, Myself, and My Dead Wife)
Director: SANTI AMADEO
In Spanish with English subtitles. Comedy / Drama.
---
Storyline:
Bernardo, an old-fashioned professor at the University of Buenos Aires with strong convictions, has just buried his wife. Although they have been married for more than 30 years he refuses her last wish: to have her ashes into the sea on the Costa del Sol. According to him, it was nothing but last-minute alienation. But when days later the grave of his deceased wife is desecrated, he is forced to change his mind and start a trip to Spain full of surprises that will change his life forever.
---
Best Actor (Oscar Martínez) at the Malaga Spanish Film Festival.
Yo, mi mujer y mi mujer muerta (Me, myself and my dead wife) will bring your inner laugh that emerges from the games of life.
---
Please click on the Spanish Culture website for more information.