2019 Toronto Sport Summit
Description
Join us for Toronto's signature networking and capacity-building event for community-sport leaders.
This year's theme is "Pathways to Safe Community Sport"
EVENT HIGHLIGHTS:
Keynote Speaker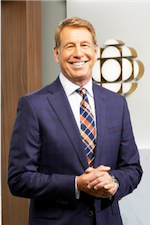 Scott Russell
Acclaimed Author, CBC Sports Broadcaster and Olympic Host
Workshops:
Rowan's Law: What you need to know about the law and how your organization needs to be compliant

The Coach/Athlete Relationship: Establishing safe parameters for all

Belonging: Building a culture of inclusion in your sport/program

Risk Management: Understanding roles and responsibilities within your community sport organization

Training: Resources for clubs, administrators and coaches
Community-Sport Volunteer Awards Announcement
REGISTRATION:
Open until 11:30 p.m. on November 18
Community-Sport Leaders $15
Students $10
Students PLUS (bring a friend) $15
Registration fee includes hot lunch and parking.
For more information and workshop descriptions, visit the Toronto Sport Summit web page or contact cityofsport@toronto.ca.
#TOSport