2019 Toronto Sport Summit
Description
Join us for Toronto's signature networking and capacity-building event for community-sport leaders.
This year's theme is "Pathways to Safe Community Sport"
EVENT HIGHLIGHTS:
Keynote Speaker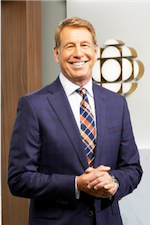 Scott Russell
Acclaimed Author, CBC Sports Broadcaster and Olympic Host
Workshops:
Rowan's Law - Susan Golets & Daniela Kiguel from the Ontario Government, Ministry of Heritage, Sport, Tourism and Culture Industries

This session will provide an overview of Rowan's Law & club best practices with implementing the Law.

The Coach/Athlete Relationship: Establishing safe parameters in the community sport environment is vital to keeping our athletes safe.

Creating a Culture of Belonging:

Building a culture of belonging in your sport/program is something that we all strive to achieve.

Managing Risk Through Creating Your Safe Sport Implementation Strategy: This session will focus on the process that sport organizations can be using to create safe and thriving sport environments for all its stakeholders, including its athletes.

Enhanced Training Opportunities: This session, facilitated by the Coaches Association of Ontario, will provide an overview of the opportunities to provide enhanced training and education for all members of your club including coaches, administrators and parents.
Community-Sport Volunteer Awards Announcement
REGISTRATION:
Open until 11:30 p.m. on November 18
Community-Sport Leaders $15
Students $10
Students PLUS (bring a friend) $15
Registration fee includes hot lunch and parking.
For more information and workshop descriptions, visit the Toronto Sport Summit web page or contact cityofsport@toronto.ca.
#TOSport