Description
Get Ready To Capture The Cup and Compete for $15,000!
Create a product. Pitch to Judges. Sell your vision.
Yearly theme: Inspiring the Next Generation
Late Registration Closes Jan 13th!
The TU20 cup is back! Join us for Halton's most exciting student tech entrepreneurship competition of the year put on by Silicon Halton's Tech Under Twenty. Grab a friend (or five), work with a mentor and develop a product that will make our towns and cities smarter!

OCF 2018 Youth Report
Over the past year, OCF has been gathering key information to create a modern youth report to get a snap shot of the lives of youth in Oakville and North Halton. The report highlights concerns and opportunities that the community should work address, such as Oakville having a higher poverty rate than the provincial average.
The report is a great place to get started in identifying youth issues and to further explore your areas of interest. Our goal is to solve a number of key problems in our community with ingenuity of the next generation.
Download the Report here!
Key Steps
1) Sign up on Eventbrite
2) After signing up, register your team using our team registration form
3) Get matched with a Mentor
4) Select an Organization with Charitable Status (There are more than you think)
5) Understand the key issues that you are trying to address and the problems your charitable organization is facing
6) Work with your team, mentor to build a prototype and business plan
7) Attend in person and online workshops
8) Create a 5 minute pitch and business plan to sell your vision
9) Present on March 2nd 2018 to a panel of judges
10) Enjoy the event, meet your peers, learn about the Next Generation and enjoy the pitches!
Eligibility

All competitors must be 20 years or younger as of September 1, 2018 to recieve any prizes.

To be eligible for the top prize, students must work with a charity doing active and direct work in the Oakville community

Prizes

1st Place Overall: Courtesy of the Oakville Community Foundation, the winning team will receive a $15,000 grant! The winners will receive this money via a summer contract to launch their own technology business.
Runner-up prizes will be announced as the date approaches!
** Everyone receives free food!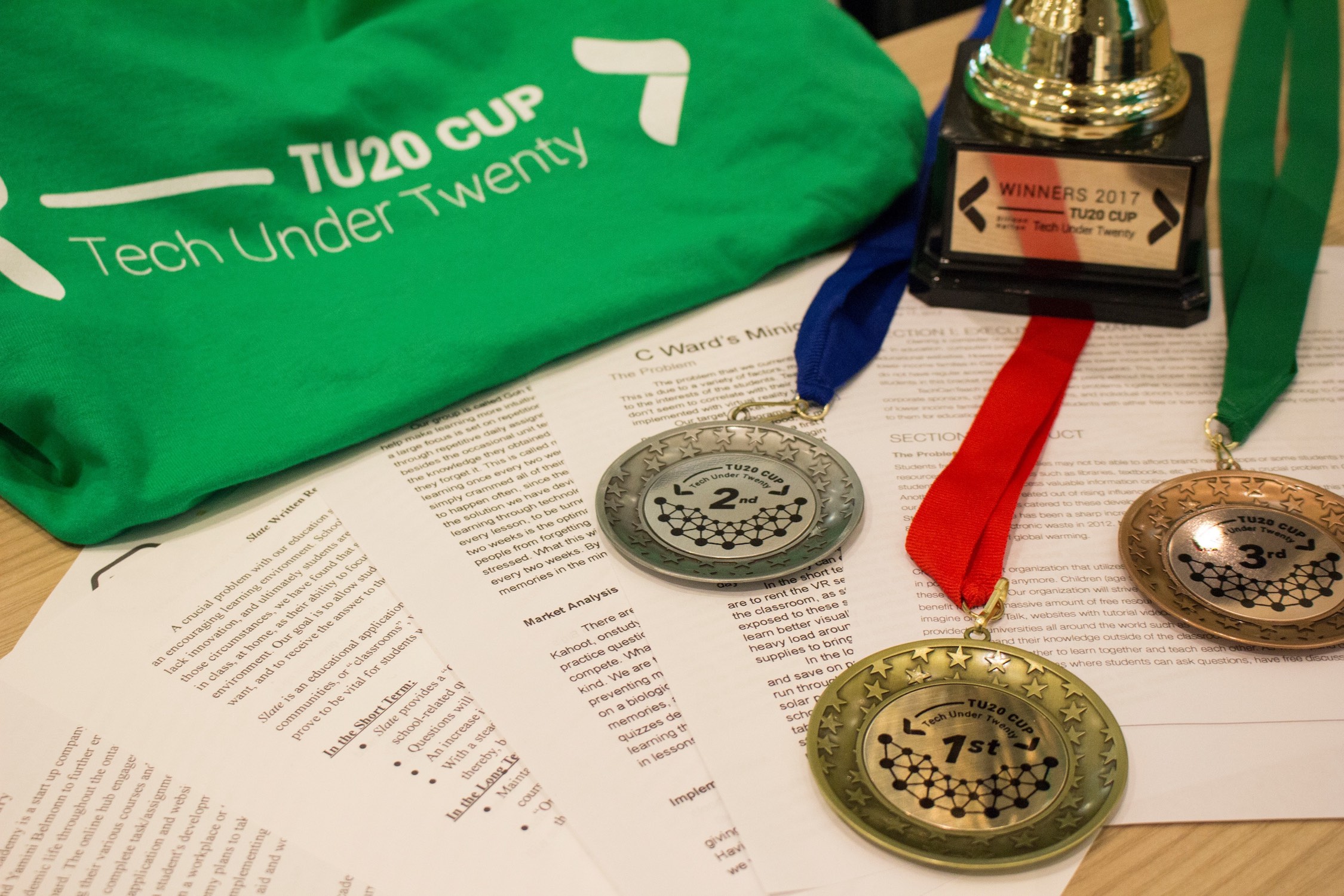 Schedule

Coming soon
Judging Criteria
Coming soon


FAQ
What happens if I don't have a team?

Don't worry we'll match you with other competitors to form a team!

If my selected charitable organization is located outside of Oakville, am I still eligible to apply?
Yes, but you must demonstrate that funding will be used for activities that directly support and serve Oakville. Halton-based projects and charities are eligible

When will I be matched with my mentor?
We will be matching teams and mentors from mid December - Early January, stay tuned!

When will judging criteria be released?

We will be releasing high level judging criteria in early January.

Can I use previous projects or ideas?

You can definitely use ideas from the past! However, since any startup should be problem/customer centric, you should make sure you have identified a good problem and begin doing interviews with your charity of choice to make sure you are solving a real problem.

What would be an example problem?

Problems should be based from the Youth Report, an example being that 24% of secondary students show medium-depression. Using this information students should try to figure out why is this the case. Is this due to a lack of friends, is this due to social media anxiety, is this due to bullying? By asking these core questions more specific problems will show up that you will be able to address with your project.
What resources will be available to me during the project?
You will be assigned a mentor who will meet with you 4 times to guide you through your project. You will also be contacted with a Charity mentor (from your charity of choice) who will help you navigate the charitable landscape and explain some of the issues that charity is facing.

In addition we will be having online workshops that will help guide you in each step of your project!

If I have a charity I would like to create a project for, how do I indicate this?

This is great! As long as they meet the eligibility criteria, then you can connect with them directly and just let us know who you are working with.