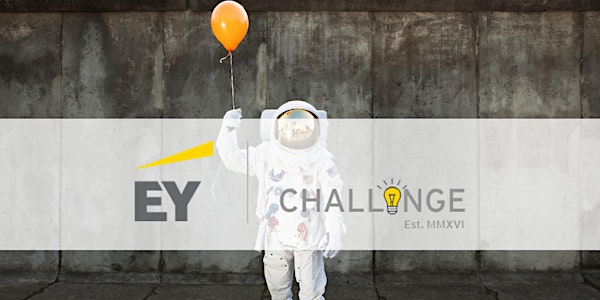 2020 EY Challenge Information Session - Calgary
Are you up for a Challenge?
About this event
Welcome to EY Challenge 2020! The EY Challenge is a dynamic, winner-take-all business pitch competition unlike anything you've ever experienced before.
This year's competition contains the same level of energy, excitement, and creativity with a challenging twist – it's ALL virtual! On EY Challenge Pitch Day, selected teams of four from eight cities across the country will bring their brightest ideas to deliver a business pitch from a provided mystery product. You and your team members will pitch your ideas to a panel of EY judges and campus peers.
We are looking for students who hear "challenge" and think "opportunity". We are searching for teams that infuse "solution" with "creativity". During the EY Challenge you will put your business skills to the true test. It is the complete opposite of your conventional case competition, so you can leave those expectations at home! Of course, the winners will receive a worthy prize – but we'd like to keep it a mystery for now.
In Calgary, this competition is open to:
University of Calgary
Mount Royal University
Come "meet" with us and hear more about it! An email will be sent the day before the event to all registrants regarding the virtual meeting.
Follow along on Instagram for the most recent updates, @EYCampusCanada