2020 Family Literacy Day|Journée de l'alphabétisation familiale 2020
About this Event
Le fran¸cais suit.
Let's celebrate Family Literacy Day. Join us for a performance from Puzzle Theatre
About the show: Little Yarn Stories
Yarn.
All kinds of balls of yarn – round, long, interlaced.
They start moving! Tiny creatures become alive, transform, merge.
Two women bring them to life and weave relationships, emotions, images and more…
Ages 2 and up. 40 minutes. Bilingual.
We invite you to take 20 minutes to learn together by joining us before or after the show for some special activities. 1:30 pm – 2:00 pm and 3:00 pm – 3:30 pm.
Célébrons la Journée de l'alphabétisation familiale. Joignez-vous à nous pour une présentation de théâtre Puzzle
À propos du spectacle : Au bout du fil
Fils de laine.
Pelotes rondes, allongées, entrelacées… toutes sortes de pelotes colorées.
Ça bouge !
Des petits êtres s'animent, se transforment, se fusionnent…
Deux femmes leur donnent vie et tissent des liens, des émotions, des images…
Pour les deux ans et plus. 40 minutes. Bilingue.
Nous vous invitons à prendre 20 minutes pour apprendre ensemble en nous rejoignant avant ou après le spectacle pour des activités spéciales. De 13 h 30 à 14 h 00 et de 15 h 00 à 15 h 30.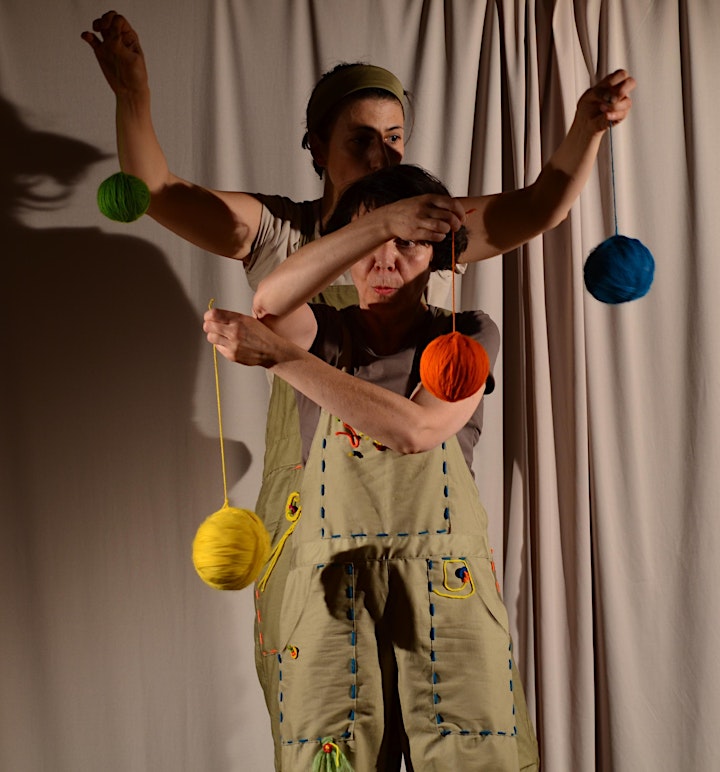 About Family Literacy Day
Family Literacy Day, held annually on January 27th, was developed by ABC Life Literacy Canada to celebrate adults and children reading and learning together, and to encourage Canadian families to spend at least 20 minutes a day enjoying a learning activity together.
À propos de la Journée de l'alphabétisation familiale
Célébrée chaque année le 27 janvier, la Journée de l'alphabétisation familiale a été créée par ABC Alpha pour la vie Canada pour célébrer le plaisir de lire et d'apprendre en famille et pour encourager les familles canadiennes à consacrer au moins 20 minutes par jour à une activité favorisant l'apprentissage.
Photo Credits|Crédits Photo : Ivan Stavrev, Puzzle Théatre