Global News Woman of Vision celebrates 25 Years in 2020!
About this event
POSTPONEMENT UPDATE
Woman of Vision 25th Anniversary Celebration Event
I would like to start with a huge thank you to everyone – our sponsors, recipients, and ticket buyers – for your patience and understanding as we navigate these unchartered waters brought on by this global pandemic. I am filled with gratitude for this incredible community and for your continued support!
Having to postpone our 25th Anniversary Woman of Vision Celebration just one month before the big event was heartbreaking. But I want to assure you that plans for an even more impactful event are still very much alive, and we are doing our due diligence behind the scenes to ensure that a new date will be booked as soon as it is safely possible.
One of the many things we are excited about is how technologies are quickly developing to accommodate online events. Of course, Woman of Vision will always be a 'live' in-person event – nothing will ever replace that exhilaration, energy, and inspiration we get from being in the room together. But we are looking at incorporating an addition digital component to our live program that will create an enhanced experience for the audience while also helping us to share that inspiration with larger, broader audiences.
For those of you who have already purchased tickets, please know that your seats will be transferred to the rescheduled event and you will be placed in a queue for better seating. If you have any concerns or questions, these can be directed to womanofvision@buksa.com. Please feel free to contact me directly as well at GlobalWomanofVision@CorusEnt.com.
In the meantime, our regular monthly Woman of Vision features are on hold during this time of social distancing. But we do have plans to launch a special online anniversary series featuring some of our most inspirational recipients of the last 25 years – where are they now and what can they teach us about resilience?
Stay tuned!
Stay Safe and Stay Well! We're in this together.
Lesley MacDonald
Founder, Producer
The consistently sold-out spirit-lifting Global News Women of Vision Celebration is the highlight of the Woman of Vision television program. This is a celebration of leadership, courage and innovation, and the people who are making a difference in our community. You'll hear from the dynamic women featured on Global News Edmonton over the last year.
This is a very big year for Woman of Vision. We have a special program planned honouring our recipients including singer Sarah McLachlan, Canada's RCMP Commissioner Brenda Lucki, Alberta Health Services CEO Dr. Verna Yiu and Alberta Chief Justice Catherine Fraser. We also have our youngest ever recipient this year, a UNESCO child ambassador, along with more inspiring recipients listed at GlobalWomanofVision.com.
All attendees have a chance to win great prizes!
A Trip Package to San Diego on Swoop Airline courtesy of Edmonton International Airports
A VIP Cadillac Experience Package courtesy of Wolfe Cadillac
Everyone takes home a $25.00 Sorrentino's Restaurant Group gift card!
25th Anniversary Celebration Event
Enjoy a wine reception, live entertainment and inspirational stories, and cap off a wonderful evening with the post reception where you can meet this year's honourees.
Event Date: To be confirmed
4:30pm: Reception
6:00pm: Program & Dinner
8:45pm: Post-Event Reception
Complimentary award-winning wines are courtesy of Dirty Laundry Vineyard.
All guests with valid email addresses are entered to win significant door prizes throughout the evening.
Thank you to our STAR Sponsors!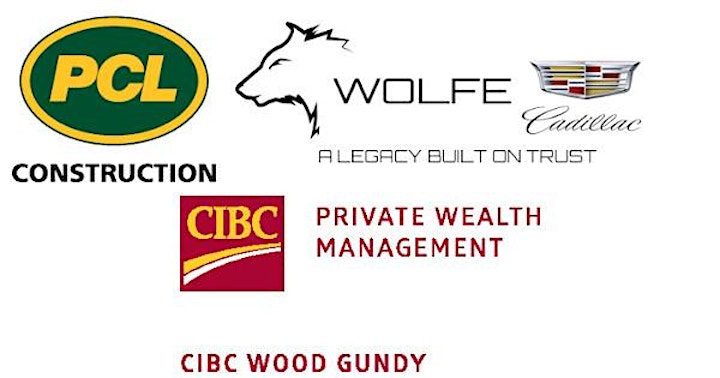 Additional Event Information
For those wanting to make the evening extra special, The Union Bank Inn, Edmonton's premiere boutique hotel, is offering a special overnight rate and perks for ticket purchasers. You'll get a code with your ticket order confirmation to use when booking the hotel.
For more information, please visit www.GlobalWomanofVision.com. For updates and exciting announcements please follow us on Facebook, Instagram, and Twitter.
Additional Ticket Information
At the Checkout - Please provide your seating preference information. Overall location of your seat/table will be assigned on a first come, first served basis.
After Ticket Purchase - You may update your attendee information using the instructions provided in your confirmation email.
Woman of Vision Table Sponsor - Promote your organization by becoming a Woman of Vision Table Sponsor for $2,750.00! For more information, please contact the Woman of Vision Coordinator at 780-436-0983 ext. 226 or womanofvision@buksa.com.
Cancellation Policy
Notice of cancellation must be made in writing to the Woman of Vision Coordinator at womanofvision@buksa.com. A $20.00 (plus 5% GST) cancellation fee (per ticket) will be applied to ticket cancellations made until March 8, 2020. After this date, no refunds will be provided for cancelled ticket purchases.
Ticket fees must be paid in full before you will be admitted to the event.
Invoicing is not available on Individual Tickets or Table of 10 tickets. This form will require payment by either Visa, MasterCard or American Express to be completed. Your statement will read "EB *2020 GLOBAL NEWS EDMONTON AB"
Ticket fees are subject to 5% GST.
All fees must be paid in Canadian Dollars (CAD).
Attendee substitutions may be made until April 7, 2020 by writing to the Woman of Vision Coordinator at womanofvision@buksa.com.
Ticket holder information is not required at the time of purchase, but must be provided no later than March 8, 2020.
A confirmation notice detailing your registration will be sent to you immediately upon completion of this form. If you do not receive this confirmation within 24 hours, please contact us at womanofvision@buksa.com.
Recording may occur throughout the evening. By agreeing to these policies, event attendees consent to filming, photography, and sound recording as attendees at the event.
All ticket rates are subject to availability.
Completion of this form constitutes a binding agreement to the policies listed above.
All correspondence will be sent by email using womanofvision@buksa.com. Please adjust your mailbox filters to allow emails from this address.