TAKE ON 2020 WITH 20/20 VISION! WE WILL SHOW YOU HOW!
About this Event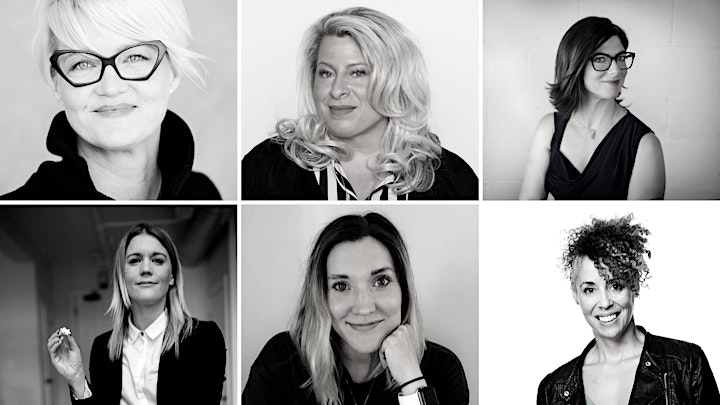 20/20 IN 2020
FEMALE EMPOWERMENT SYMPOSIUM
Ready to be inspired, motivated and guided by 6 women whose sole mission is to empower others?
Our panel of experts has been hand-picked for the occasion!
Join us whether you are just starting your journey to living your best life or are accomplished and want to take your journey to the next level.
Our powerful and magnetic presenters will give you the boost, tools and spark to create a life of intention and purpose.
Your registration fee includes a light lunch catered by Chef Massimo Bruno!
OUR PRESENTERS!
GET OUT OF FEAR AND INTO FLOW
BY: Marnee Bruno - LIFE LEADERSHIP EXPERT
What drives you…fear, panic and dread, or clarity, calm and purpose?
Become the leader of your life and build on solid ground one intention at a time
--------------------------
LIVING YOUR BEST LIFE AFTER YOUR WORST MISTAKES
BY: Emily O'Brien - ENTREPRENEUR/SOCIAL ACTIVIST
From outlaw to outreach, Emily shares her personal journey from incarceration to entrepreneur/social activist, finding her true voice and putting it to use.
--------------------
STOP DIMMING YOUR LIGHT!
BY: Victoria Lorient- Faibish Med, RP, Psychotherapist Author/Speaker
You may have been told to stay in line, to shut up and to squash your light so that you can fit in, be accepted and avoid other's jealousy.
Now more than ever, it is YOUR time to shine bright, speak your truth and to live life on your own terms!
----------------------------
AWAKENING THE EROTIC SELF
BY: Kelly Swartz - EROTIC EXPERT/ HEALTH COACH
Who made you believe great sex was not for you? Who made you believe that pleasure is shameful?
Recognize, reawaken and recreate your Erotic Self and take charge of your sexuality.
-----------------------------
STEP OUT OF THE FOG & INTO YOUR POWER!
BY: Amy C. Willis - SOBRIETY & MINDSET COACH
What if your greatest struggle was actually your greatest strength? Through radical honesty, mindset shifts, resilience building and habit changes, Amy C. Willis teaches you to thrive thought your hardest experiences and overcome addictions.
----------------------------
OUR VENUE
Our beautiful and historical venue, The Great Hall is located at 1087 Queen Street West, in downtown Toronto. Our event takes place January 19, 2020 from 1PM-8 PM.
Don't forget! Your registration fee includes a light lunch catered by Chef Massimo Bruno!
For information and sponsorship, contact Nadia!
Info@empoweredtribecollective.com
Instagram: @empoweredtribecollective
Facebook: @empoweredtribecollective
Twitter: @empoweredtribecollective
Tickets are NON REFUNDABLE